20 Law Question and Answer PDF
Here is a PDF for 20 important law question and answers. These questions are very short and have one word or one sentence answers.
These questions are very important for various competitive law exams.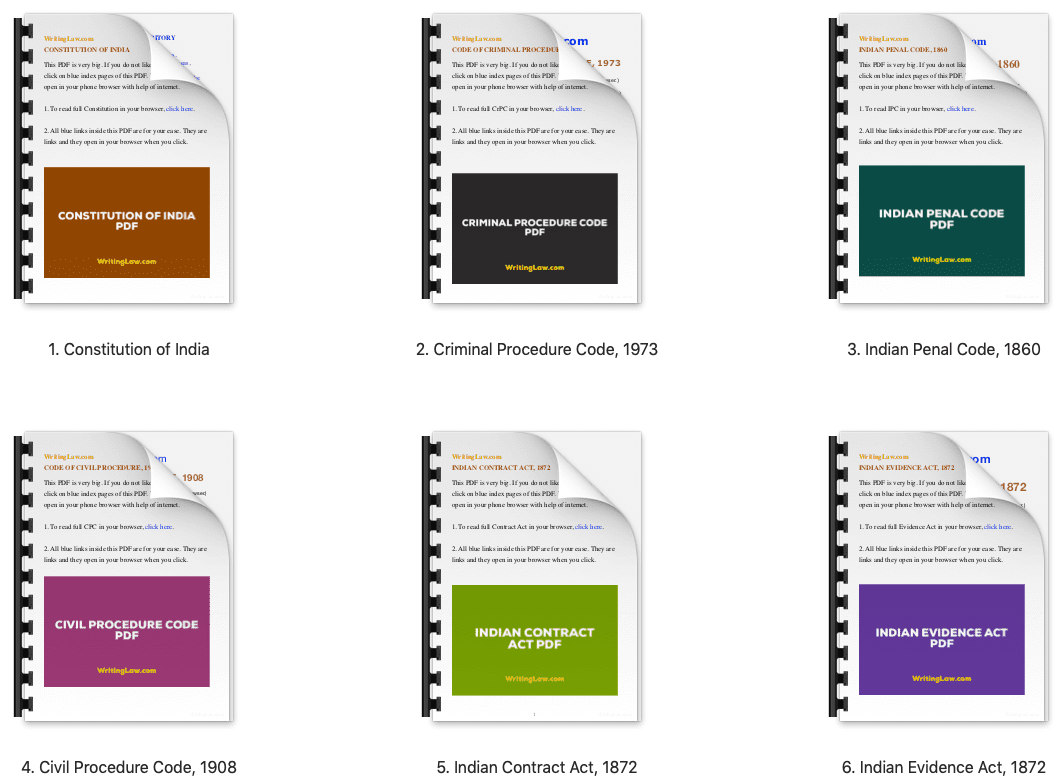 LAW QUESTIONS PDF DOWNLOAD
The 20 law questions in this PDF are mixed and of all kinds. This randomness helps you prepare for MCQs and other multiple choice exams.
Also, all relevant questions and answers have necessary links in them (yellowish colour). If you wish to read that in detail you can do so with just one click. That topic will open in your device's browser.
DOWNLOAD IMPORTANT LAW QUESTION PDF
You can download the PDF using the green download button. Clicking on the button will open it in new tab. You can view the full PDF and also download it. If you use Firefox browser then you may face some issues. If that happens please use Google Chrome.
---
(150 KB)
---
Take a free test of these same questions.
All the best.
WritingLaw » Law Q&A »