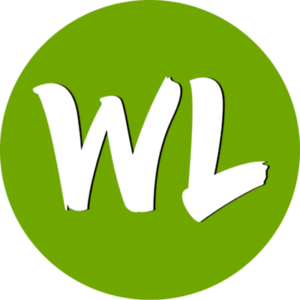 Before You Begin: If you ask questions on WhatsApp or email, without reading the below points, you would be immediately rejected! I mean, I can not expect a person to write well if he/she can not focus and read a few lines properly.
Update as of 15th April 2021: Currently, we do not have any open paying positions. If you wish to write for building your brand, please read the post below. Everything mentioned below will apply, except the payment part.
RULES FOR WRITING FOR WRITINGLAW.COM
Are you a well-read law student, advocate, professor, or someone in the legal field who has a passion for writing? If yes, you can be a regular writer for WritingLaw. This will give your words a place on the internet and you will also earn monthly pocket money.
What You Are Expected to Write:
Topics
You have the option to write law articles, law notes, legal news topics, law Q&A, or almost anything that you think is relevant and fits the theme of this website.
Topic Names
For most articles, you are free to choose the topic on which you have a stronghold. But you will also be asked to write on topics we ask you to.
Essentials:
Quality and Language
Your writing should be of high quality. The language must be English.
No Plagiarism
It should not be copied from anywhere else. They must also not be published anywhere else!
Quality Control
You must write with correct grammar, punctuation, spellings, etc.
Style
The articles should be well explained and easy to read.
Mention the Source
If you include any facts or figures, you must mention the original link of the other website, book, magazine, etc.
Research
You must know how to research on other websites about the topic you currently write. You must include only important information. Our main motto is to write for law students and new advocates.
Other Essentials:
Laptop or Computer
You must own a laptop and a decent internet connection. No matter how well you write, if you do not have a laptop or computer, please do not apply. Several things are not possible on a mobile phone.
SEO
You must know about the basics of SEO (Search Engine Optimization).
Writing Tools
You must use any free or paid tool like Grammarly, etc. These are to check grammar, spellings, punctuations, etc. (I will tell you about it.)
Format the Article
You must know how to give proper headings in an article.
WordPress
You must know the basics of using WordPress. (Don't worry. It is like Microsoft Word. I will teach you about it.)
Communication
You must be willing to talk over phone and video call with our editor and discuss the writing, corrections, etc.
Already a Writer?
If you have published your writing previously, that would be a plus point.
Perks:
Money
Paid monthly
Author Page
Articles will have your name! You will get your author page that will have everything written by you at one convenient place.
Development and Exposure
Writing will improve your skills for the future.
Ready?
If you satisfy the above conditions, please tell me more about you on email. Please feel free to include all the relevant information you want. The email that you send will be the first point of evaluation. So please write correctly.
hiwritinglaw@gmail.com
After sending the email, if you do not hear from me in the next 24 hours, kindly copy and send this exact message on WhatsApp (9128523662): Hi WritingLaw, I have sent you an article on the official email. Please check.
Important Note
By sending your article, you permit me to contact you via the same way you sent me your article (or other ways mentioned/agreed by you.) I can send you a message on WhatsApp chat and email even at odd hours like 3 AM, 5 AM, 11 PM, etc. You do not have to reply straight away.
After you send your writing, I will review it; check its facts to the best of my ability, and only publish it on the website after satisfaction. The final decision will be made only by WritingLaw.
Once your article is published, it becomes the full property of WritingLaw. You are not allowed to re-publish it anywhere else. WritingLaw may choose to do anything with it. For Example, it may choose to sell, modify, delete, or remove parts or entirety of your writing, etc.
The information you read on this page is not final. Things can be added to it, removed, altered, etc.