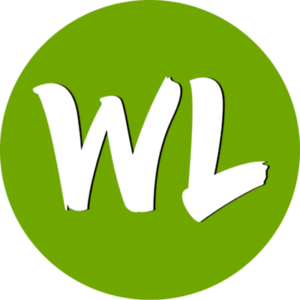 Do you love writing?
If yes, give your words a place on the internet.
What you write will have your name and details you like to show. After that you can share it with your family, friends, teachers, and rest of the world. Internet is big!

You are welcome to submit your article, news opinion, comments on a particular topic, law notes for any law subject or almost anything that you think is relevant and fits the theme of this website.
All I want is that the article you send is-
i. ORIGINAL: Written by you. Strictly not published anywhere else.
ii. MATCHES WEBSITE THEME: Law News, Opinion on any News, Law Articles, Notes about Law Subjects, or anything similar that you think people should know about.
iii. MENTION THE SOURCE OF FACTS: For example, if you write an article on 'Unemployment' and have mentioned some figures/statistics, then please mention the source of these. Similarly, if you quote a line or small paragraph from any other website or source, mention the name with its URL.
Send your writing at-
WhatsApp – 9128523662
Email – contact@writinglaw.com

After sending the article if you do not hear from me in next 12 hours, then kindly send me a simple message on WhatsApp- Hi WritingLaw, I have sent you an article. Please check.

Please Note
No Contract or Obligation:
You are under no contract or obligation to write a fixed number of articles. You are welcome to write just one article or regularly write many.
No Deadline or Time Limit:
There is no deadline or time limit to write an article. Write according to your ease.
Word Limit:
There is no maximum word limit. Minimum however is 300 words.
Headings:
Your article should have proper headings, if applicable.
Language:
The language of your writing must be English.
No need to Format:
Simply type it in the notes app on your phone or computer and send me. I would format it, put pictures, put highlights etc and give it the form of an article. Also, before publishing, I will run the final article by you.
Get your Author Page:
You will get your own author page. Your current and future articles will be placed there.
You can share this link with your family, friends, teachers and they will see everything that you have written at one convenient place. You can see a live example of author Arushi here.
Please Note Further
By sending your article you give me the permission to contact you via the same way you sent me your article (or other ways mentioned/agreed by you.)

After you send your writing, I will review it; check its facts to the best of my ability and only publish it on the website after satisfaction. Final decision will be made only by me.

Once your article is published, it becomes the full property of WritingLaw. You are not allowed to re-publish it anywhere else. WritingLaw may choose to do anything with it. For Example, it may choose to sell, modify, delete, or remove parts or entirety of your writing, etc.