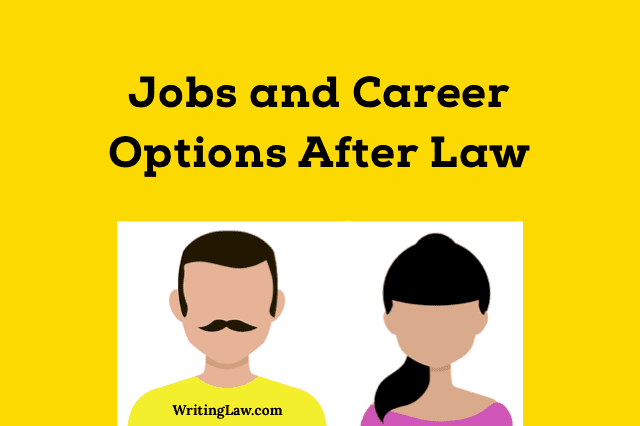 New students, who have just completed class twelfth and are remotely interested in the legal field often ask – What are the job options in law? Many graduate students also get worried or confused and wonder what career options are available after completing law or what to do after law.
First of all, today's situation is not like the way it used to be ten years back. Earlier, there was a notion that if you choose the science stream, then the only way out is to be a doctor or an engineer. If you opt for law and become a graduate, then the only options are litigation and judicial services.
In the present time, the law fraternity has a vast area to explore and excel. You can practice as an advocate, prepare for competitive judicial services, become a legal advisor, enter government services, become a professor, and more.
So, if you are confused and wonder what I can do after LL.B, B.A.LL.B, B.B.A.LL.B, etc., then here are ten career options to choose after law in 2023 and beyond.
10 Jobs And Career Options After Law
1. Go into Litigation
The permanent and always welcoming job for law graduates is litigation. If you have a law degree, you can practice law at any age in life. It is said that if you can't do anything, you can take law.
But litigation is a rose that needs water on time. A little delay makes it wither away. Litigation requires a comprehensive approach. It is an art that examines your calibre to convince the bench. It is the medium of bar-bench relations.
Excelling in advocacy is a challenging platform for every practising lawyer. You need to be updated and well-versed with statutes, and then only you can perform well.
2. Become a Legal Adviser
Every company, either big or small, runs on good advice. Many companies that have day-to-day dealing with others need legal advisers who can advise them on the point of law.
Companies get into contracts, deals, and mergers. As I said earlier, there is no field in this world where the law has not got its wing. Even companies, big institutions, or agencies hire legal advisers to prevent themselves from getting into any trouble.
Everyone wants to work within the ambit of the law. The agreements, contracts, and memorandums in a company are made under the guidance of legal advisers. You can become a legal adviser based on your skills and capabilities.
3. Practice as a Legal Assistant
In the early phase of your law career, becoming a legal assistant of advocates or firms is a good option. You get to learn so many new and exciting things being a legal assistant.
Your commitment is to assist senior lawyers or firms in their work. You learn about drafting and pleading and how it is done. Drafting a case is itself an art, as it is the document that exhibits your potential in court without speaking a word. Your drafting describes your work.
Legal assistants generally help in preparing documents of a case like a plaint, applications, motions, and so on. They are called the right hand of a lawyer.
4. Law Professor or Teacher
After completing law, it is not necessary to go into litigation or any corporate sector. You can opt for teaching and become a professor at a college or institute. It is a noble profession.
Without teachers, we can't imagine the growth in the field of law. It is because of teachers so many institutes are running and producing thousands of lawyers every year.
For teaching, you must be an LL.M. Being NET qualified will add an extra star to your job portfolio. If you have done a master's in law, you can teach at any good institute and earn a good salary.
5. Join Government Services
If you are a law graduate or have done B.A.LL.B or B.B.A.LL.B, then your professional degree is considered as your graduation degree. After completing law, you can think of going into government services like civil service examination or state services. These are conducted by the Union Public Service Commission and State Public Service Commissions, respectively.
During B.A.LL.B, students are made to study history, polity, and sociology. These can guide a person preparing for the government services exams. There is an optional paper of law in civil services that a law student can crack in one attempt. Even in government sectors, there are legal departments, and after giving these exams, you can serve in the government sector in the law field itself.
6. Enter Judicial Services
It is the only field of law that is not restrictive or confined. A law graduate can enter into all three wings of government, which are the legislature, executive, and judiciary.
After completing the law, you can prepare for the judicial services exams. Before the age of 35, your entry into the judiciary is through the Civil Judge Junior Division or Judicial Magistrate Class II. Once you cross the age of 35, you can directly sit for the Assistant District Judge exam with seven years of experience as a practising advocate.
As a judge, you can serve the nation. A court is considered the temple of justice. And what could be more significant than this if you were a servant in that temple?
7. Become a Public Prosecutor
Are you an excellent debater or interested in litigation only but want a secure and stable career? Then you can become a public prosecutor after giving its exam. The public prosecutor represents a state in a criminal case.
To become a public prosecutor, you must have seven years of experience as a practising advocate and a good command over Criminal Law, including the Law of Evidence, the Indian Penal Code, and Procedural Law.
The work domain of a public prosecutor is at the trial court or high courts. In the Supreme Court, there are no public prosecutors but the Advocate General of India, who represents the Government of India in all cases.
Related: Public Prosecutor and Its Appointment in India as Per CrPC
8. Be an Assistant Prosecution Officer
To become an APO, you must be a bachelor in law and must have a good command of criminal laws like the Evidence Act, Indian Penal Code, Criminal Procedure Code, and so on.
This exam does not require any practising experience in court. Once you get the degree of LL.B, you are eligible for the post subject to state criteria and conditions.
The assistant prosecution officer is a gazetted post. The salary is quite good as per the eighth pay commission and ranges from Rs. 90,000 up to Rs. 1.5 lakhs, as per grade.
9. Become a Legal Journalist
Law and media sound good together. You must have even studied this subject during your LL.B course. Law is so dynamic and explorable that the more you dive into it, the more you realise its beauty.
Do you keep yourself updated with legal news and legal columns? Do you think you are a legal wizard? If yes, you can have a good career in journalism. Be a spectator of the law field for media!
There are several websites like Live Law, Legal Bites, and Bar & Bench that update you with an everyday legal scenario. For becoming a legal journalist, you need to be a law graduate and nothing else. You can apply to any company based on your skills. Make sure to be updated with recent legal news across the globe.
10. Be a Legal Researcher
If you are a man of patience and calmness, this work is for you. Yes, you got it correct. If you like reading, research work and do not get bored with paper stuff, then you are ready for this job.
A legal researcher's task is to search for supportive laws and cases related to a case. It is proper research that makes an argument strong and presentable.
If you prefer a desk job with less physical work, then this is the most appropriate work for you. It is not only about finding case laws. If you do it with a full conscience, you get enlightened with various judgments, supporting laws, etc.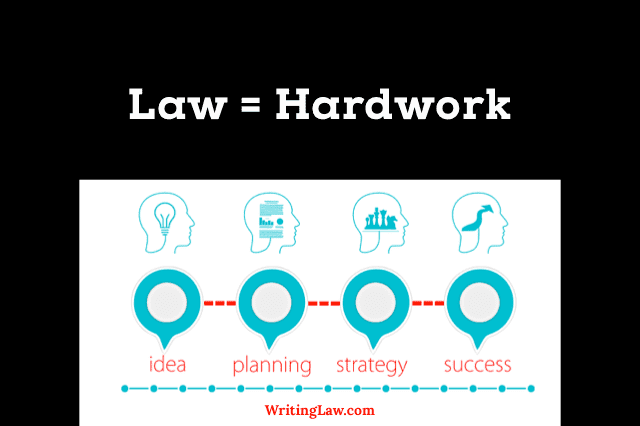 Conclusion: A Word About Law
Law is a dynamic field. You realise its depth when you explore it. Law is more than just a subject. It touches every sector, like aeronautics, information technology, administration, and many more. This is the reason we study administrative law or cyber law. There is no field in the world where the law has not made its presence. The idea behind it is that the law is for maintaining balance and harmony in society. Therefore its role is sublime.