There are law notes on one hundred important topics. The PDFs are excellent and thus they are paid (₹200).
These topics are essential for all law exam of any state or any level.
These are also beneficial for anybody in the legal filed – like law student of any year, advocate, etc.
Most of these topics are tricky. They confuse the minds of law students.
Now, I am sure you have some questions related to buying these law notes. Take a look.
The topic of these law notes:
Out of 100 topics, some are from Constitution, some from Civil Procedure Code, some from Indian Penal Code, some from Criminal Procedure Code, some from Evidence Act, Muslim Law, Hindu Law, Contract Act, Transfer of Property Act, and so on.
The good thing about these law notes:
They are well written and thus easy to understand. If you know basic English, you are good to go. You will feel comfortable reading from these. The notes also have case names in them wherever necessary.
About the PDFs:
The PDFs are beautiful with images, nice text, colours, proper headings, and zero ads. All law note PDFs are clean, tidy, and you will love to read them comfortably.
What do you get:
You get a total of 101 PDFs. 100 small PDFs have one topic each. And then, there is one main big PDF. It has 352 pages having all one hundred law notes beautifully one after another.
See the computer screenshot below. The first big PDF has all 100 law notes. And then there are individual law notes' PDFs that cover one topic each.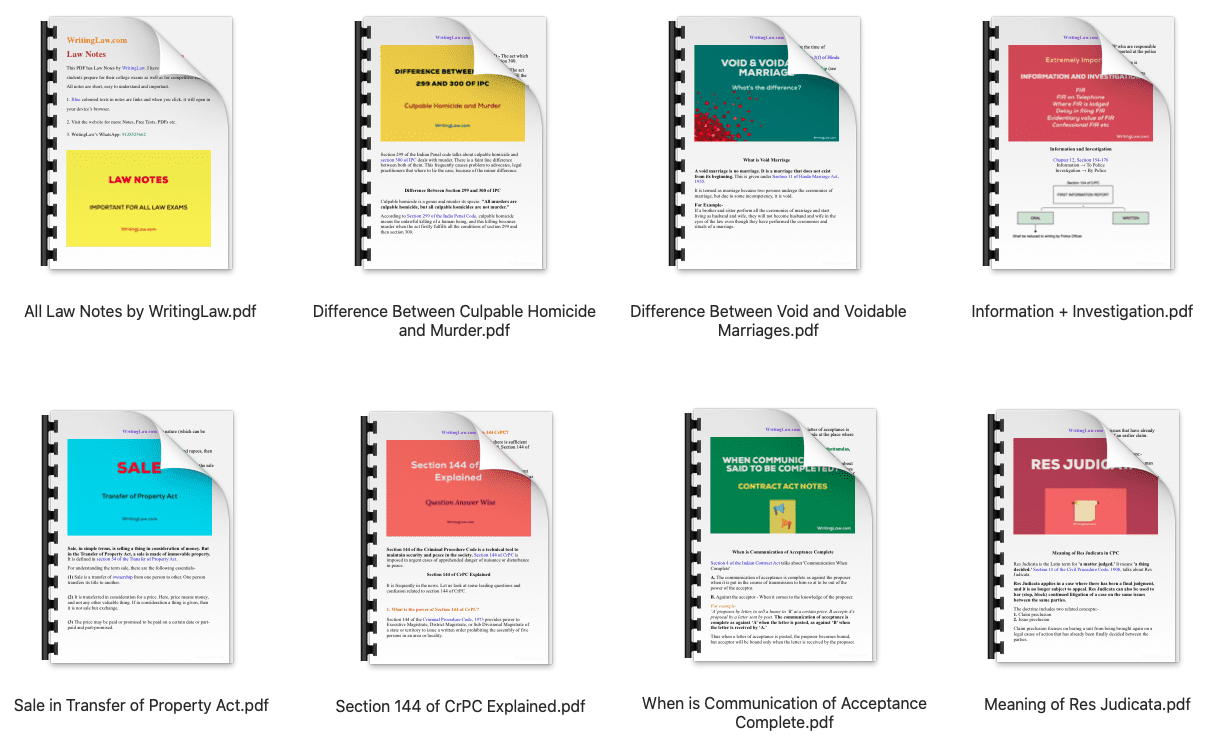 Compatible Devices:
You can study from these PDFs on Android phone, iPhone, tablet, laptop, or computer.
How to buy:
You can buy online or buy using WhatsApp.
Buy via WhatsApp:
Message

BUY NOTES

on WhatsApp.
You will get a reply.
After that you can pay ₹200 using Google Pay, PhonePe, Paytm, Card, Net Banking, etc.
Immediately after payment, I will send you everything on WhatsApp and then

also

on your email address.
o
Please Note:
If you are planning to buy or have already bought the study materials in Rs 320, you do not need to buy the Rs 200 pack. Because the law notes in Rs 200 are already included in the Rs 320 pack.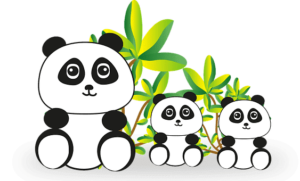 o
o
o
o
If you are reading this on computer, open the Camera inside your WhatsApp and scan the QR Code below to easily send a message.