Here is a PDF of 238 pages that has 55 law notes. These notes are short, precise, and on topics that are important for all law exams.
All 55 law notes are on 55 essential law topics. They are asked in almost all law exams like CLAT, Judiciary, State Exams, etc. Out of 55 topics, few topics are from Constitution, few from CrPC, few from Contract Act, few from Partnership Act, few from the Evidence Act, few from Muslim Law, and so on.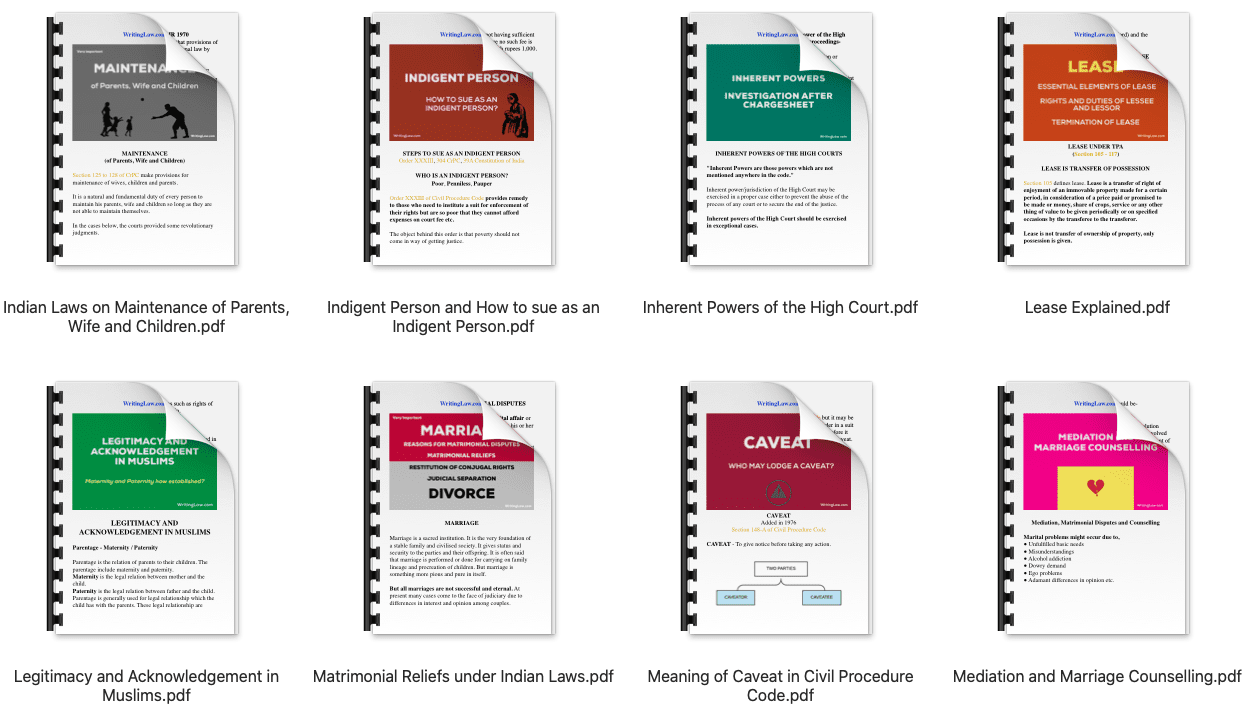 These notes do not fully cover any subject. They are on useful and essential law topics. All 55 short notes are to-the-point and written in such a way that it is easy to understand. These notes are great for reading as well as for last-minute revision.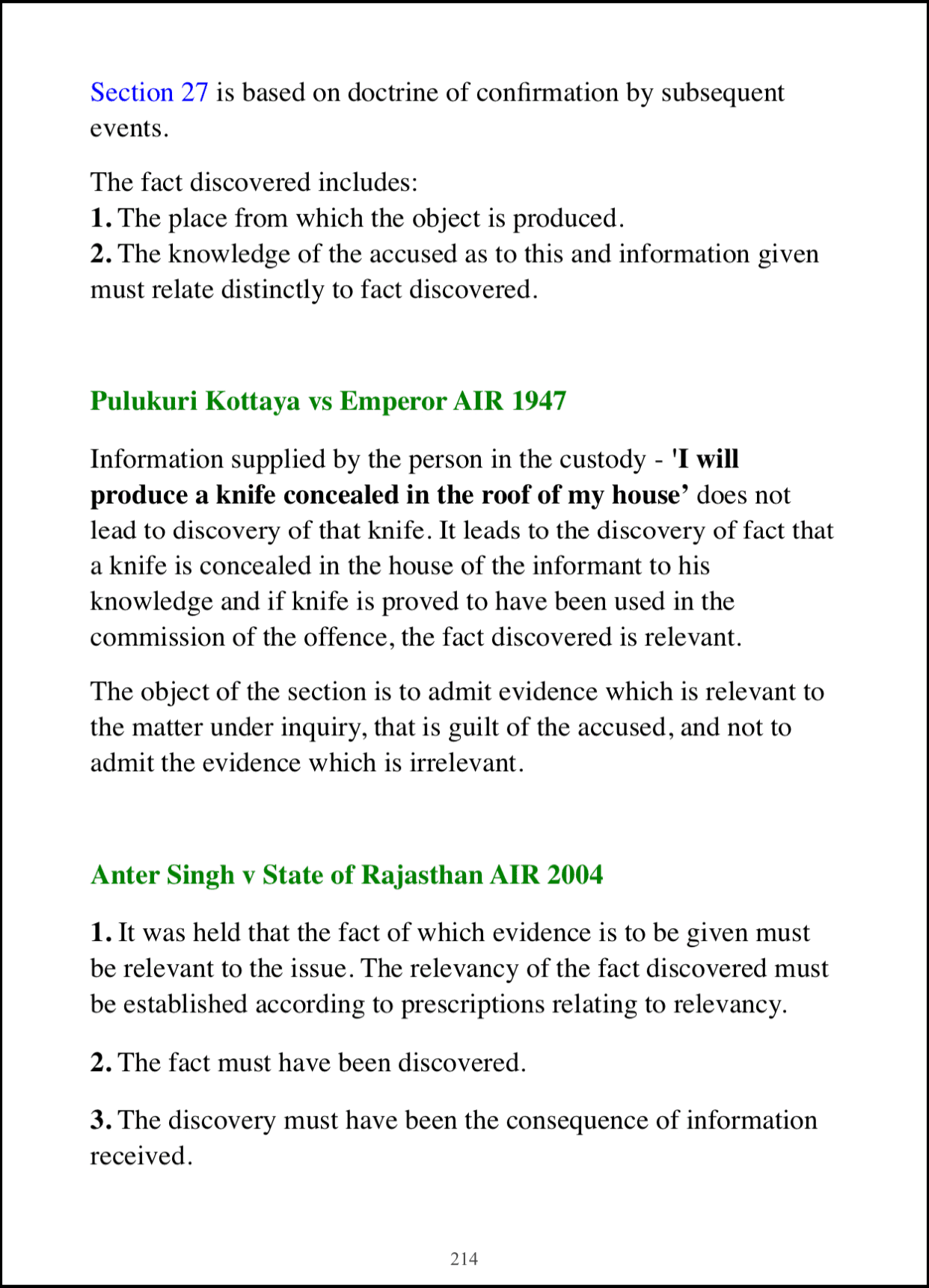 Law Notes PDF
On 55 useful topics asked in law exams.
Short, to the point, essential.
o
Everything: ₹250
53 bare acts + 55 law notes + 10 PDFs having list of important sections + 100 useful short Q&A + 118 most used maxims with easy meanings + 7 new amendments explained in easy words.
Less than the cost of 2 bare act books.