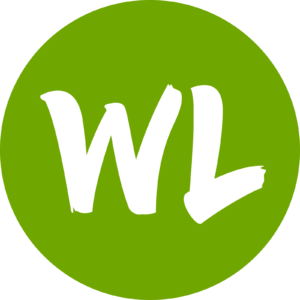 About Us
WritingLaw is a neat and trusted place for law students, advocates, judges, people in the legal field, and ones trying to enter the legal world to read Bare Acts, Law Notes, Law Q&A, Law Articles, or take Law MCQ Tests.
Our website is for Indian people, and more than 91% of our visitors are from India. We have great supporters from Jammu & Kashmir to Tamil Nadu, and Arunachal Pradesh to Rajasthan.
Content
The Bare Acts on WritingLaw are presented beautifully with different colours and internal links to save your time. You will love them.
Additionally, WritingLaw also has mobile-friendly PDFs of important Bare Acts. You will have to get and look at the PDFs to see how good it is!
Since 2019, WritingLaw also has Law Notes that are essential for all law exams.
Apart from these, WritingLaw has Law Questions and Answers, important MCQ Tests, some previous year exam question papers, Law Articles, Legal Maxims, and more.
The Start
I, Ankur, built WritingLaw in March 2018. At that time, I was a 5th-year law student. The main goal behind building WritingLaw was to build a website where bare acts look good, systematic, colourful, and not frightening.
In the beginning, I used to work for over 16 hours a day on this website. There have been a few nights in 2018 when I did not sleep at all.
Even today, I work for at least 12 to 14 hours per day.
Overall, it was/is a tiresome but learning and exciting journey.
Our Team
Currently, my job is slightly eased thanks to a small team of incredible law students, advocates, and legally knowledgeable people who write law content for WritingLaw.
From the very first day of evaluation (onboarding), training, and working, our writers are repeatedly told to write for fresh law students. We take pride in simplifying the topics, including only relevant and important facts, and keeping things simple in easy sentences and short paragraphs. We want that even a first-semester student understands our law content.
The goal of the entire WritingLaw team is to make sure that once a person visits our website, he/she feels comfortable and gets their question answered.
To further ensure you have a decent experience, we don't show any annoying popups, consent forms, newsletter alerts, notification banners, or extra ads. Everything is clean, neat, fast, and easy to navigate.
Future Plans
We plan to add personalised courses/subjects/syllabus of different universities and colleges in the future. This would be helpful for students of that particular university/college and save their time when they are preparing for university exams.
WritingLaw also plans to bring more online law quizzes for law subjects and publish more law articles.
We also wish to post interviews of law students who study in big, expensive, highly advertised coaching institutes. These interviews would help new students decide which coaching is better and not just fall for popular names and lose their parent's hard-earned money.
In the future, we will also add a section where law students can apply for internships in different cities under learned advocates. And finally, we also want to provide 24×7 online law chat support.
Thank You
WritingLaw has support from kind people like you. Without you, it can not stay active and updated. Thank you for visiting us today.
You can bookmark this website in your computer browser or add it to your iPhone or Android phone's Home Screen. Doing so will ensure you can visit us instantly in the future.
Besides that, please feel free to join us on our social platforms. We post nice law content everywhere. You will enjoy our posts and learn something new every day.
Thank you once again for being here. Please keep visiting.
Have an excellent rest of the day.