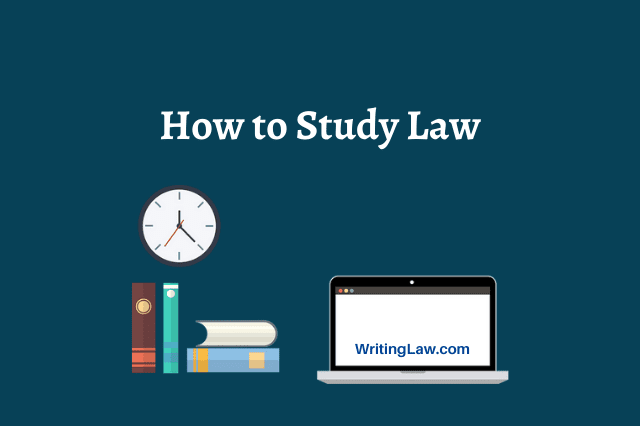 Studying law requires constant hard work and attention. People often wonder how to study law. To help, here is a brief guide that shows you how to start studying if you are a new law student or someone who has not focused carefully until today.
This post is primarily targeted towards students who have recently completed class 12th or are freshers in a law college. The recommendations below are also helpful for those just starting law or looking for guidance on how to start, prepare for law entrance exams, or study law on their own.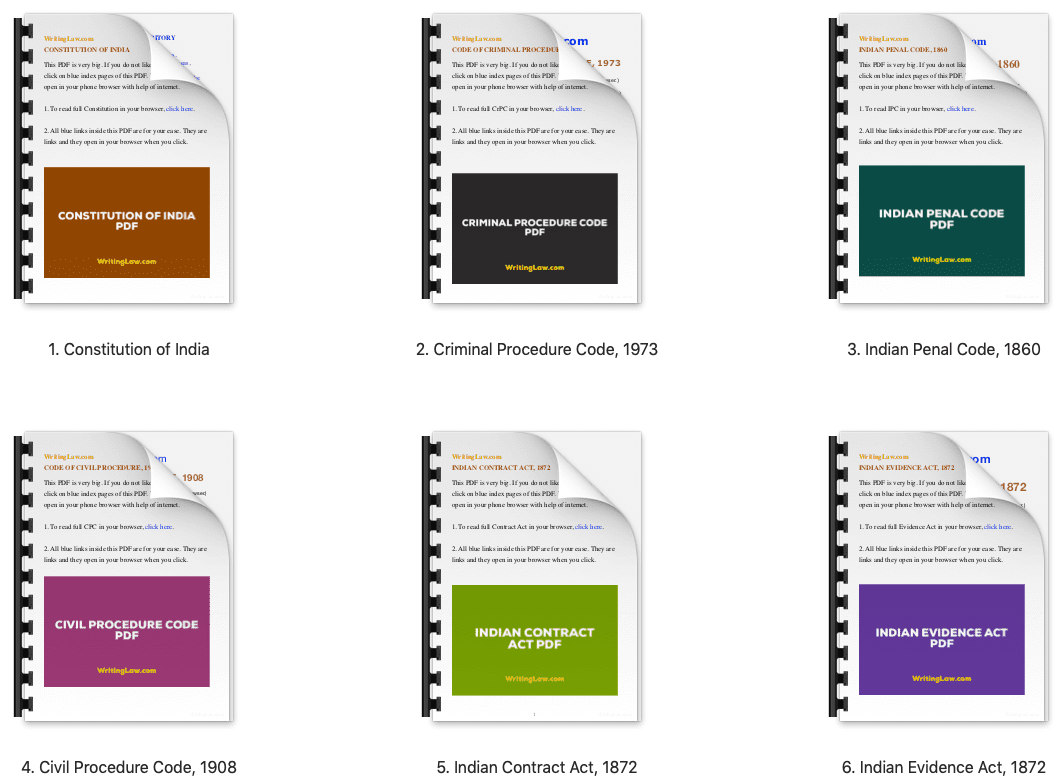 I will begin this post in detail and gradually keep things short. It will take 7-10 minutes to read. And I request you to do that. But if you cannot, there is a summary at the end. Read that.
Should I Study Law and Go Into the Legal Field?
If you recently passed class 12th or if you are a guardian of such a student, this thought definitely comes to you – should I (or my child) go into law?
The short answer is yes. There is no harm in joining the legal field. The initial journey is challenging, especially if you do not have anyone from your family already established in the legal field. But, after a few years of hard work, things improve.
Plus, you are not limited only to advocacy. There are several career options available in law. Head over to this post where I have talked about ten job and career options after law.
I Am a Law Student, but I Do Not Know From Where to Start Studying?
Answering this question is the primary motive of this article. Let me help.
There are hundreds of Acts (Bare Acts). If you are newly inducted into the legal field, you may not know where to start law study.
So, the first thing is to forget worrying. You need to focus on just a handful of subjects as a law student in BALLB or LLB.
The rest of the Bare Acts are selectively important. And the good thing is, as a lawyer, you can always consult books, PDFs, and websites. So, there is no point in memorising everything. Over time, you will automatically have the sections and Articles on your tongue.
Now coming back to the main question, here are the most important subjects that a new, existing, old, or any law student should focus on. These subjects are essential for everything you do in the legal field. Yes, everything!
How to Start Studying Law
1. Start Reading the Constitution of India
As a person in the legal field, you must read the Indian Constitution several times. Often, what you hear in the news and questions you get in law exams are related to the Constitution.
The Constitution is the supreme law of the land. All the laws derive their roots from the Constitution. It contains the fundamentals and principles through which the country is governed.
From Where Can I Read the Constitution of India?
You can find its black & white PDF online for free. IndiaCode is the government website you can trust. If you like something pleasant, colourful and nice, you may buy the updated Constitution PDF and many other important law PDFs from WritingLaw (Rs 340).
Having PDFs is excellent as they enable you to read anywhere, anytime, on a phone or laptop. But, it is also vital that you buy the physical Constitution of India book. It costs around 150 rupees and will go a long way.
What Are the Important Articles of the Constitution?
Since you are just starting, forget this question! First, read the Constitution at least twice. Read it even if you do not understand it fully.
Once you finish reading the entire Constitution at least twice, you can turn your focus on just the important Articles. We already have a list where I show you the most important Articles of the Indian Constitution.
Should I Make Notes of Important Constitution Articles?
Definitely! Writing always helps. That's why this website's name – WritingLaw.
While studying, feel free to jot down important stuff in a notebook. You may also highlight it in a book etc. In short, it always helps to do such things. But do not cross the limit, and do not highlight every other sentence.
What About the New Amendments?
The Constitution of India is often amended to reflect the current needs of the country. You can learn all about the amendment procedure here. Here at WritingLaw, we update it as soon as the Indian Government publishes the official amendment Act.
2. Read the Indian Penal Code
After reading the Constitution or while reading, you must also focus on the Indian Penal Code, often called IPC in short.
IPC is a criminal statute (law). It prescribes what constitutes an offence and the punishment for it. It is a substantive code containing offences related to body, property etc.
Tip: As a student, you cannot read only one subject for months. So, you should read 2-3 subjects simultaneously. For example, a few hours in the morning, you may read the Constitution. Set afternoon for IPC, night for CrPC, and late-night for General Studies, law news, etc.
From Where Can I Read the Indian Penal Code?
You can find the black & white IPC PDF on IndiaCode. If you want to make your reading enjoyable, you may read IPC on WritingLaw or buy the colourful IPC PDF and several others for Rs 340. Plus, you can also read it online.
Additionally, since IPC is one of the most important subjects, you must buy its Bare Act book.
What Are the Important Sections of the Indian Penal Code?
After reading the Indian Penal Code twice, you may shift your focus to just the important IPC sections. These will help you master the subject and ensure you are well-prepared for all law exams.
3. Read the Criminal Procedure Code
Often called CrPC, this is one of the essential subjects of law. CrPC is procedural law. It contains the procedure to be followed by the courts while trying the person for a criminal offence. It includes investigation, inquiry, trial etc.
As mentioned above, along with reading the Constitution and the Indian Penal Code, you should also start focusing side-by-side on the Criminal Procedure Code.
You can find its free, black & white PDF on IndiaCode and its nice, colourful PDF on WritingLaw. Plus, you must also buy its physical book as it is an essential subject. Read CrPC.
4. Focus on the Civil Procedure Code
CPC is procedural law that contains procedures to be followed by the courts while trying a person for a civil wrong or breach. It includes filing of the suit, trial etc.
It is a big Act with 158 sections and 51 Orders. But necessary for all legal people. So make sure you read the Civil Procedure Code carefully.
You can get its free black & white PDF from India Code. And as usual, we have the colourful PDF for CPC (Rs 340). To read it online, please see this. Plus, it would help to buy its Bare Act book from a bookstore near you or Amazon.
After you finish reading the Act once, you may check out its important sections and Orders.
5. Carefully Understand the Indian Evidence Act
Evidence is an adjective law. It is neither procedural nor substantive. It helps the court in the method of recording evidence, how the relevance of facts need to be seen, what can be presumed and whatnot, expert opinion and on whom shall burden of a proof lie. Evidence Act supports both CrPC and CPC.
Compared to all the above-mentioned Acts, this one is smaller as it has just 167 sections. However, it is an integral part of the Indian legal system, and you must study it carefully. Read Evidence Act.
As predicted, you can get its black & white PDF from India Code or the colourful PDF from WritingLaw (Rs 340). It is also critical that you buy its thin Bare Act book.
6. Other Important Acts
Apart from the above law subjects, there are several other important ones like the Indian Contract Act, Hindu Laws, Muslim Law, Transfer of Property Act, Specific Relief Act, Sale of Goods Act. It would be best to focus equally on these.
If you are a new law student – first or second year of your 5-year course, you have time to cover all these Acts adequately.
If you are in the last year of the 5-year or 3-year law course, please start focusing from today.
7. Additional Important Things to Focus On
Besides the Bare Acts, it is vital to ensure you read the daily law news and stay updated.
Whenever you come across legal maxims, make sure you read them twice to keep them in your memory. These are used in court paperwork and also asked in law exams.
When you come across old or new interesting cases (case laws), make sure you remember them. And even if you cannot, keep the case summary/facts (which are usually interesting) in mind.
If you get a chance to talk to other advocates or seniors, please do that.
In your college, be active in activities like the Moot Court.
Plus, whenever possible and via whatever medium, make sure you read general studies. It is important not only for law exams but all other job and competitive exams as well.
This is how to study law effectively for your law college, entrance exams, bachelor's degree in law, and competitive law exams. I hope the above tips gave you some insight.
How to Study Law – Summary
As a new law student, you must start reading the following subjects from today. These will ensure you do well in the legal field.
Constitution of India.
Indian Penal Code.
Criminal Procedure Code.
Civil Procedure Code.
Indian Evidence Act.
Along with these above law subjects, you must also focus on:
Law News.

Legal Maxims.

Case Laws.

General Studies.

Talk to advocates and seniors.

Take part in college activities like Moot Court.
How Can WritingLaw's Study Material Help Me?
Bare Acts are the most important thing in law. This is mentioned above, and you'll see the same on the Law Study Material page.
WritingLaw has all the Bare Acts mentioned above and many more as friendly, beautiful, colourful PDFs. Everything is affordable, and you will love reading from them.
If you (a law student, advocate, judge, or someone similar) have already read some Acts, are prepared, or wish to test your legal knowledge, you can do that using our excellent MCQ Tests.
But if you are just starting, you may skip the tests and only focus on Bare Act PDFs. After some months or a year, come back and buy the MCQ tests.
WritingLaw » How To Be Successful In Law »