The best mode of learning is revision and practice.
Solving questions and analyzing yourself are the most important things. Test your knowledge by regularly solving 100 multiple-choice questions.
WritingLaw has 10 such online MCQ tests. They are excellent, helpful, and thoughtfully made. Thus, they are paid (₹315).
Who Can Take These Tests
These affordable MCQ tests are extremely helpful for law students of any year or semester. It will help you prepare for all law exams in the near future or distant future.
These tests are also beneficial for advocates and other legal professionals. You will be able to revise and brush up your knowledge.
Test Questions
Every test has 100 excellent competitive-exam level questions. These will help you prepare for the toughest of law exams.
Questions are mixed from various law subjects like IPC, CrPC, CPC, Evidence, Torts, Jurisprudence, Constitution, TPA, Limitation Act, Family Laws, etc.
Duration and Marks
You have to solve these 100 MCQs in 90 minutes.
After the test, you will immediately see your score.
Then you can scroll down and see the correct answers for all the questions you answered incorrectly.
Date and Time
You will get three tests every month. Total 3+3+4 = 10 tests in 3 months.
Link to appear in new tests will be sent to you on Saturday morning. In the next few days, you can take them anytime, according to your preference.
MCQ PDF
After every test, you will get a beautiful PDF of all 100 questions and their correct answer. This will help you memorize and revise from them in the future.
Tip: Some students, give the test, and if they do not score well, they read from the PDF and reappear in the test after a few days.
Buy 10 MCQ Tests
You can buy these tests online or via WhatsApp. You can Card, Net Banking, Google Pay, PhonePe, BHIM, Amazon Pay, Paytm, etc.
Price: 315 rupees for all 10 tests and their 10 PDFs.
Buy Online
Visit this link.
In mobile number, enter your WhatsApp number.
Pay 315 rupees.
I will contact you and send you the login details to take the tests. You can immediately appear in the first two tests.
Buy Using WhatsApp
Exactly message

MCQ

.
Next, pay 315 rupees.
I will send you the login details to take the tests. You can immediately appear in the first two tests.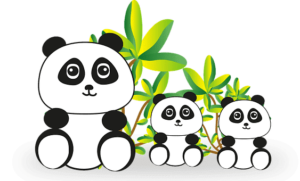 o
o
o
If you are reading this on computer, open the Camera inside your WhatsApp and scan the QR Code below to easily send a message.