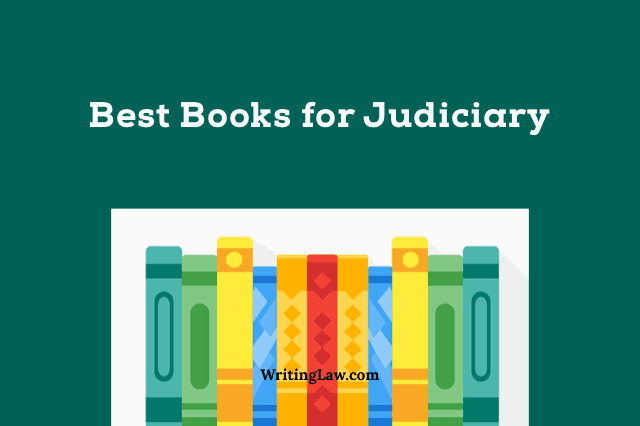 Judiciary aspirants frequently ask, 'what are the best books for judiciary exam and competitive legal exams?'
Good books and study materials are the tools that you need before you can start your preparation. To assist law students, here is a list of the best law books for Judiciary exams like BPSC, Delhi Judiciary, Gujarat Judiciary, UP Judiciary, Himachal Judiciary, Rajasthan Judiciary, and other competitive exams.
Before you jump to buy all the books, it is of vital importance to understand that bare acts should always be on the top of your list. Bare Acts are indispensable. They are fundamental to law and thus more critical than any reference book.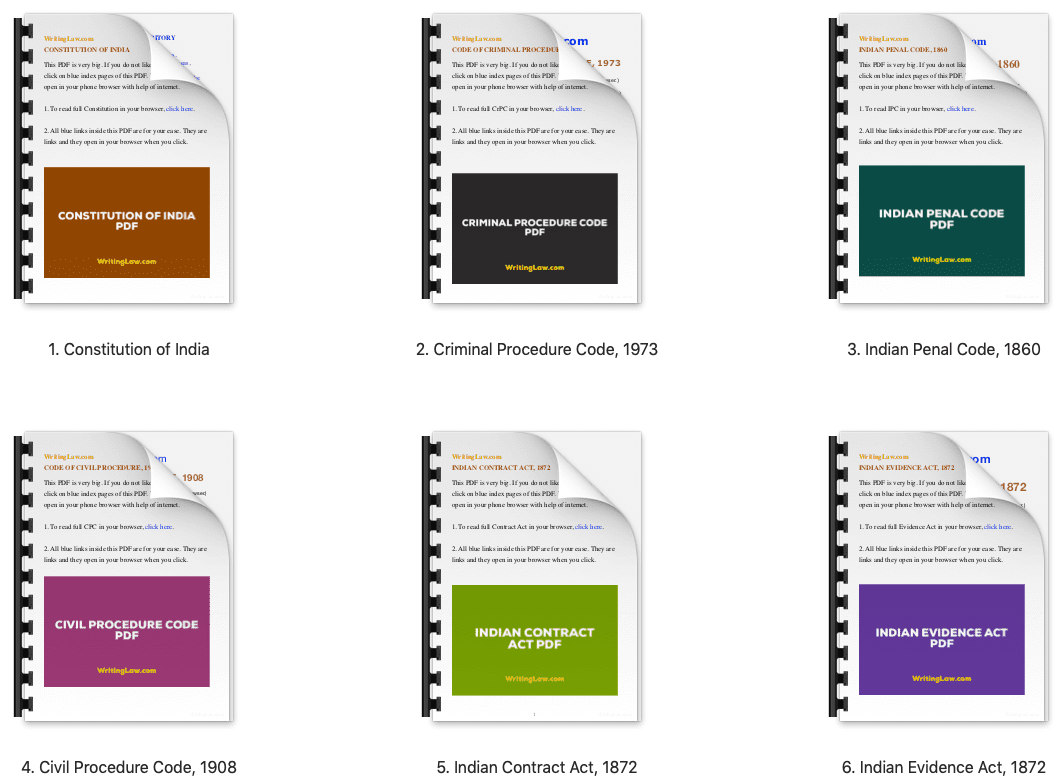 Now that we are clear of the basics, here is a short catalogue of the best law books for Judiciary exams, categorised according to subjects.
Best Books for Judiciary Exams in 2023
If all bare act books are too expensive for you, consider buying excellent PDFs of the bare acts from WritingLaw.
Best Books for Constitution of India Are:
1. Constitution Bare Act
2. MP Jain
3. M Laxmikanth
4. Pratiyogita Darpan
Verdict: M. Laxmikanth is the best book to cover the polity part. It contains and covers the concept briefly and precisely.
For more: Which Is the Best Book for Indian Constitution for Beginners, Judiciary, and UPSC?
Best Books for Code of Civil Procedure Are:
1. CPC Bare Act
2. C.K Takwani
Verdict: Takwani covers the entire procedure related to civil in detail and includes the material required for the Mains exam.
Best Books for Indian Penal Code Are:
1. IPC Bare Act
2. K.D Gaur
3. Ratanlal & Dheerajlal
Verdict: K.D. Gaur is preferred more by students.
Best Books for Code of Criminal Procedure Are:
1. CrPC Bare Act
2. Kelkar
Best Books for Indian Evidence Act Are:
1. Evidence Bare Act
2. Batuklal
Verdict: Batuklal is the finest book suggested by judicial toppers in their interviews.
Best Books for Indian Contract Act Are:
1. Contract Bare Act
2. Avtar Singh
3. R.K Bangia
Verdict: R.K Bangia is considered to be the best book for conceptual detailing in easy language.
Best Books for Hindu Laws Are:
1. Hindu Law Bare Acts
2. Paras Diwan
3. Mulla
Verdict: Paras diwan is a highly recommended book for conceptual clarity, whereas Mulla is for detailed study.
Best Book for Muslim Law Is:
1. Akil Ahmed
Best Books for Transfer of Property Act Are:
1. TPA Bare Act
2. R.K Sinha
3. Poonam Prashant
Best Books for the Specific Relief Act Are:
1. SRA Bare Act
2. Avtar Singh
Best Books for Limitation Act Are:
1. Limitation Bare Act
2. J.D Jain
Best Book for Negotiable Instruments Act Is:
1. NIA Bare Act
Best Book for Law of Torts Is:
1. R.K Banghiya
Best Books for Cross-Examination Are:
1. 11000 Questions for Cross-Examination of Witnesses by Vivek Shandilya and Dr H.P.Gupta (Amazon Link)
2. Pillai – The Art of Cross-Examination (Amazon Link)
Verdict: Both books (by Vivek Shandilya and Pillai) are good for cross-examination. You may refer to any of them. If you are looking for a book in the question-answer format, then refer to Vivek Shandilya's.
Best Book for Moot Court:
Moot Court Pre-Trial Preparation And Participation In Trial Proceedings by Dr Kailash Rai (Amazon Link)
Best Book for Drafting and Pleading:
Singhal Law Publications Drafting, Pleading and Conveyancing (Amazon Link)
Ambition Publications also has bare acts available for the Indian Evidence Act, Code of Civil Procedure, and The Idea of Constitution. They are simple and easy to understand.
Similarly, for GK and GS, books from Lucent publications are considered excellent and worth reading. Apart from this, it is important that you read or see the news every day.
Where to Buy the Best Books for Judiciary Exams
Now you may ask, where can I buy the books that are recommended above? The first place to buy them is in bookstores in or around the court area of your district.
Another place where you can easily find a few of these books are the small bookkeepers near your college area. They may even sell old or used versions of these books for cheap. There is no harm in buying used books as long as the pages are clean and free of highlights, pencil marks, etc.
Finally, one of the comfortable ways is to place an order online on Flipkart or Amazon. But when you order from here, ensure that you buy the latest edition or version of the books if available. Just to save a few rupees, do not buy an older edition.
Here are the Amazon links to all the Judiciary books mentioned above. If you buy using these or the above links, I might get a small commission from Amazon at no extra cost to you.
WritingLaw » How To Be Successful In Law »