It is helpful to go through the previous year question papers of Bihar judicial services exam. This assists in preparation for the year 2020. From this page, you can download BPSC last year question papers. These papers are in PDF form that you may save on your device. Previous year questions help in understanding what the format of Bihar judicial services competitive exam will be.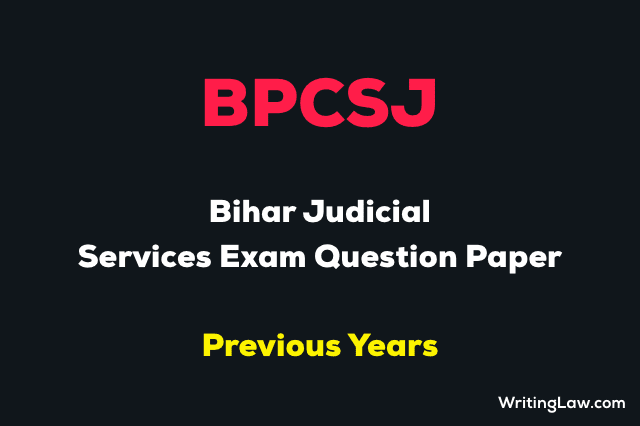 Bihar Judicial Service Exam Last Year Question Paper
Bihar Public Service Commission that is BPSC conducts the exam for Bihar judicial services every year. This exam is for the post of civil judge. It is carried out in three stages. These are preliminary, mains, and interview.
Bihar Judiciary Exam, Preliminary 2020
The BPSCJ preliminary exam consists of two papers of total 250 marks.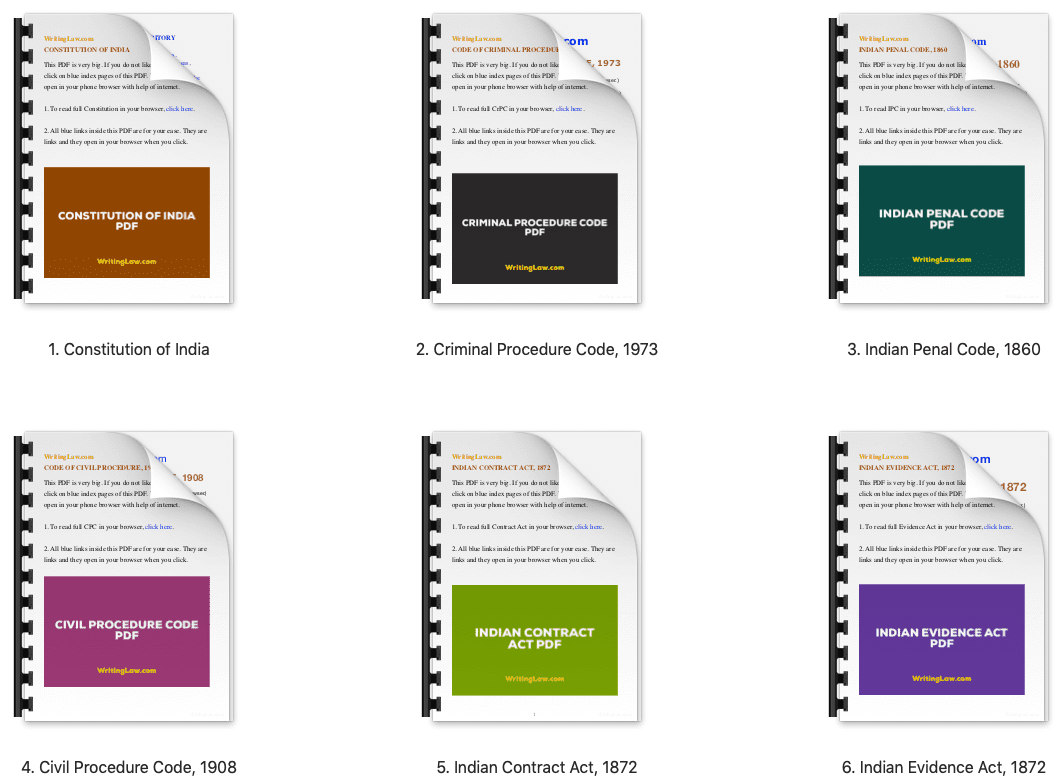 Paper I: General Studies (100 marks)
Paper II: Law (150 marks)
The candidate must qualify both the papers in aggregate to reach the cut-off. After clearing preliminary, a candidate can appear for the mains exam.
Bihar Judiciary Mains Exam, 2020
The mains exam consists of five compulsory papers and five optional papers. You can select three optional subjects considering the command and knowledge you have in a given subject.
The compulsory papers for BPSCJ mains exam are:
1. General Knowledge and Current Affairs: (150 marks): Indian history, culture, geography, current events and news, polity, etc.
2. Elementary General Science: (up to class 10) (100 marks)
3. General Hindi: (100 marks): Essay writing, sentence formation, grammar up to class 10.
4. General English: (100 marks): Writing skills like precise writing, letter writing, etc.
5. Law of Evidence and Procedure: (150 marks)
The optional papers for BPSCJ are (only 3 to be selected):
1. Constitutional Law of India
2. Hindu law and Muslim law
3. Transfer of Property Act
4. Principles of Equity
5. Law of Contracts and Torts
6. Law of Trusts and Specific Relief Act
7. Commercial Law: This has subjects like Sale of Goods Act, Negotiable Instruments Act, Company Law, Partnership Act, etc.
Here are excellent PDFs for most of the bare acts mentioned above.
Things to Know About Bihar Judiciary Exam
The general Hindi and English papers are for the purpose of qualifying only. Candidate needs to secure minimum 30 marks to clear them. This will not be added to the final result marks.
The syllabus for all subjects could not be mention in the above-mentioned list. There are many topics to be covered under a particular subject for the mains examination. For detailed syllabus kindly refer official website bpsc.bih.nic.in
Bihar Judiciary Exam, Interview 2020
The candidate who qualifies both preliminary and mains examination appears for the interview, which is of 100 marks. The viva examines a student's capability to become a judge. A candidate needs to secure minimum 35 marks in the interview to be in the race.
Qualification Needed for Bihar Judicial Services Exam
(1) Candidate must be of or above the age of 22 years but less than 35 years of age. There is an age relaxation of 3 years for OBC candidates and 5 years for SC/ST candidates.
(2) The candidate must have an LL.B. degree from an institute recognized by the Bar Council of India.
(3) Candidates who have domicile of Bihar will get age relaxation in upper age limit.
All the details on this page are subjected to change. Verify from official BPSC notification.
Download Bihar Judicial Services Exam Previous Year Question Papers
All these question papers are from 2017.
Download Bihar Mains English Paper
Download Bihar Mains General Science Paper
Download Bihar Mains Hindi Paper
Download Bihar Mains Law of Evidence
Download Bihar Judicial Services Exam Mains Optional Papers
Download Bihar Mains Optional Paper-I
Download Bihar Mains Optional Paper-II
Download Bihar Mains Optional Paper-III
Download Bihar Mains Optional Paper-IV
Download Bihar Mains Optional Paper-V
---
Disclaimer: The details here may change. For further updated details for the Bihar judiciary exam like notifications, latest updates, syllabus, patter you can visit their official website.
These question papers have been collected from official sources as well as submitted by students. WritingLaw has not made them. You are free to contact us for appropriate credit.
WritingLaw » Last Year Exam Question Paper »