Gujarat Judiciary Question Paper
Here is the question paper for the Last Gujarat Judiciary Exam.
QUALITY OR THE QUANTITY OF THE QUESTION PAPER IS NOT GOOD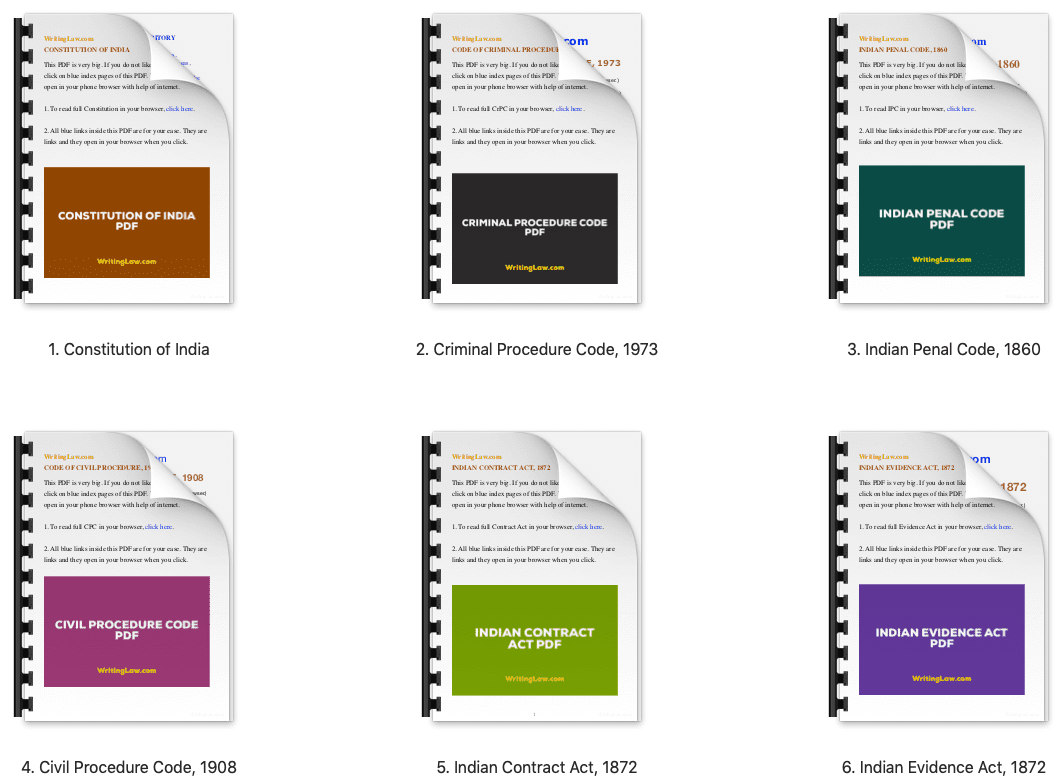 One of kind WritingLaw's readers named Alhaz Diwan sent the pictures of this paper via email. It appears that he received these questions via WhatsApp and due to image compression the images lost the quality.
It will be tough to read all questions. But you will still be able to see more than 50% questions in this PDF. Something is better than nothing. Also, please use another website for better-quality question papers for this exam. Sorry.
Download Gujarat Judiciary Question Paper
(917 KB)
Please note that other question papers on this website are good. The Bare Act PDFs are personally made by me and are colourful, mobile perfect, and very functional with section links and internal links. Please check them too. You won't be disappointed.
WritingLaw » Last Year Exam Question Paper »