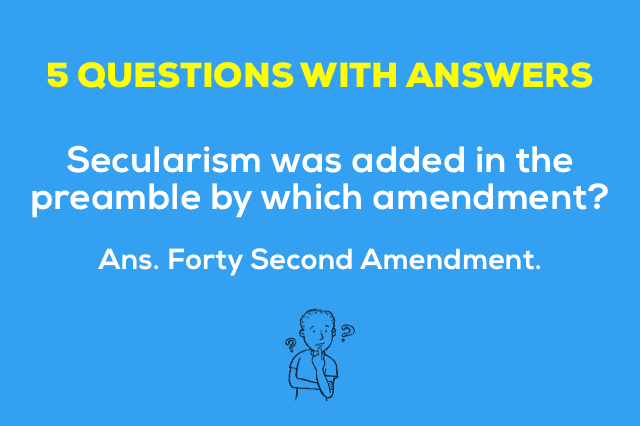 5 IMPORTANT LAW QUESTIONS WITH ANSWERS
1. Under Section 6 of the Hindu Minority and Guardianship Act, 1956 the natural guardian of a minor child is?
Ans. Father and after him mother.
---
2. For how many years a person has to be a High Court judge to become a Supreme Court Judge?
Ans. Five
---
3. Code of Criminal Procedure is a subject matter of which list?
Ans. Concurrent List
---
4. Which was the first case to introduce the concept of judicial review?
Ans. Marbury vs. Madison (1803)
---
5. Secularism was added in the preamble of Indian Constitution by which amendment?
Ans. Forty Second amendment.
WritingLaw » Law Q&A » Law Question and Answers 2