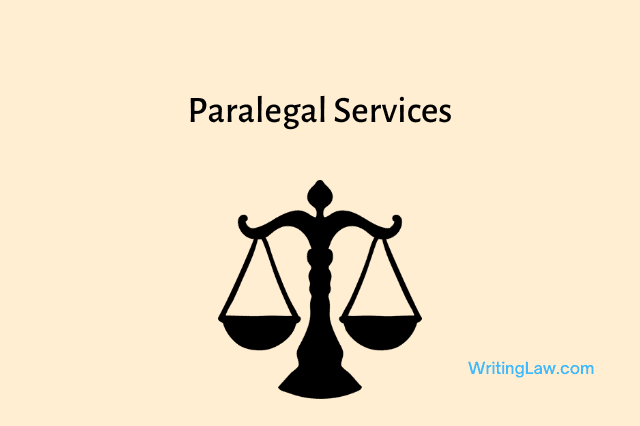 The legal profession is an essential part of any society, ensuring that the rule of law is enforced and justice is served. Lawyers play a critical role in upholding the standards of the legal profession, and law students can contribute to the community's welfare by providing legal and paralegal services. Paralegal services involve non-lawyers providing legal assistance under the supervision of lawyers.
This article discusses the legal profession and the role of paralegal services in providing legal assistance. It aims to provide a basic understanding of the legal profession and the various roles within it, as well as the importance and benefits of paralegal services.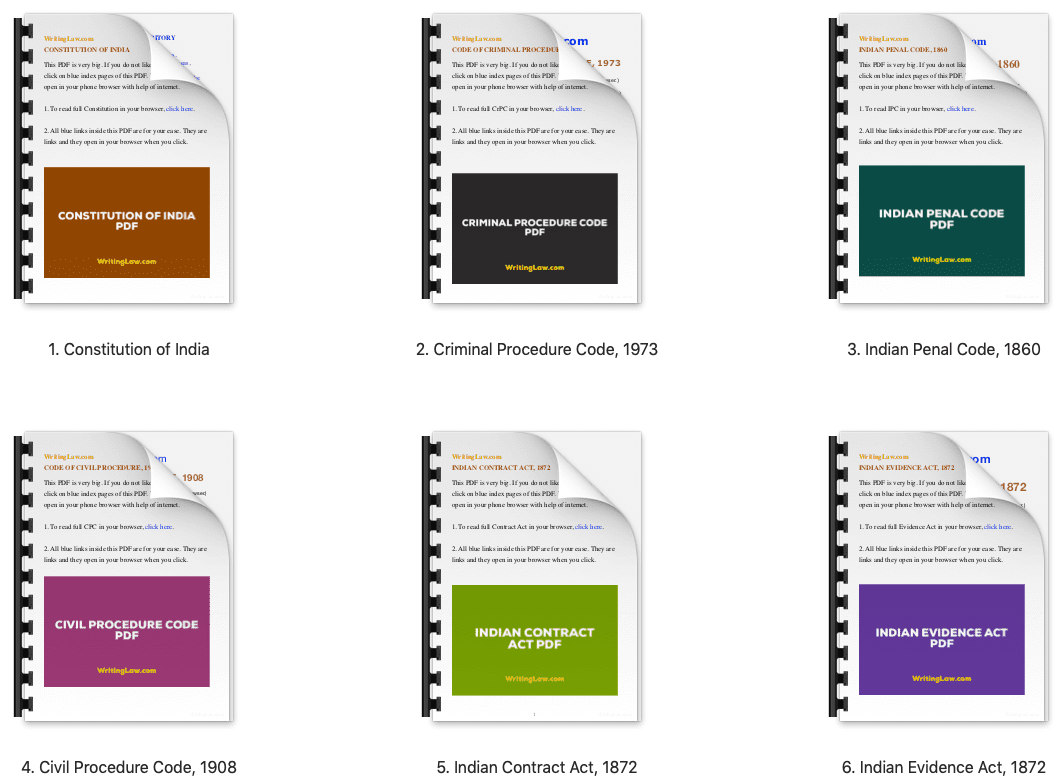 The Importance of Legal Services Clinics in Law Colleges and Universities
Lawyers are critical in restoring their profession's high standards. They are court officers and should aid the community in enforcing the rule of law throughout the country. In addition, if law students are encouraged to provide legal and paralegal services, they can significantly contribute to the public welfare and good.
Therefore, every law college or university law department should establish a legal services clinic. The clinic should assist low-income, illiterate, and vulnerable people with legal and paralegal services. The clinic should include law students, professors, advocates, judges, and social organisations.
Although law students cannot appear in court on behalf of a litigant, they can undoubtedly assist them by providing legal advice and mediating issues. They can produce written observations and arguments, as well as draft complaints. They may also compile relevant cases relating to the issues highlighted in the individual instances. As a result, they can support the advocates in various ways.
Providing legal and paralegal services benefits not only society but also the students who give these services. First, it will supply students with the professional knowledge required for success in the legal profession. It will help them comprehend the judicial system and attain their advocacy skills. Finally, students will develop a sense of social responsibility due to these services.
Role of the Bar Council of India in Strengthening Paralegal Services
The Bar Council of India (BCI) has been given broad powers to promote and enhance the legal profession in India. It also has the authority to supervise and manage state Bar Councils and set national standards for legal education.
In addition, under section 7(2) of the Advocates Act, 1961, the Bar Council of India is also permitted to provide legal assistance and advice to needy people in a defined manner.
Standard Legal Education Committee
The Bar Council must form a Standard Legal Education Committee of ten members, five of whom must be members of the Bar Council and five of whom must be co-opted members who are not members of the Bar Council. The committee's primary responsibility will be to regularly assess the legal education pattern and make adjustments to improve its quality.
The Bar Council of India has the jurisdiction to establish rules governing, among other things, enrolment as an advocate, discipline, professional code of conduct, fees, dress code, and legal education requirements.
The Indian Bar Council has the authority to provide financial support to welfare programs for the poor, troubled, and vulnerable members of society. In addition, state Bar Councils can also provide financial support for such charitable endeavours.
Legal Aid Committees
Legal Aid Committees are established by section 9A of the Advocates Act, which was included as a new section by the amending Act of 1973. Each committee must have a minimum of five members and a maximum of nine.
The Advocates Act grants the central government the authority to enact rules, which may include laws governing legal aid and advice. Suppose a rule promulgated by the Bar Council of India or a state Bar Council conflicts with the central government's rules enacted under section 49A. In that case, the rule promulgated by the Bar Council shall be void to the extent of the conflict. Before establishing rules under this provision, the central government must obtain Parliament's permission.
The Bar Council of India's Rule on One-Year Apprenticeship
The Bar Council of India mandated that entrants to the legal profession complete a one-year apprenticeship under a senior advocate before becoming an advocate in the 1990s. However, in V. Sudhir vs Bar Council of India (1999), the rule's constitutionality was challenged before the Supreme Court of India. The Bar Council lacked the right and jurisdiction to make such a rule, according to the Supreme Court, and it should be overturned.
The Bar Council of India's Rule on Age Limit for Advocates
To protect the quality of the legal profession and weed out casual practitioners, the Bar Council of India adopted a rule forbidding the enrolment of a law graduate over 45 years as an advocate about the same time. The goal was to allow only individuals who were serious about law practice and desired to pursue it as a full-time job to enter the profession.
The Supreme Court struck down the rule in the Indian Council of Legal Aid & Advice vs the Bar Council of India & Anr (1995), ruling that it was arbitrary, irrational, and beyond the Bar Council of India's competence to impose such restrictions. As a result, law graduates of any age, including retired personnel, are now eligible to register as Advocates and practice law.
The Bar Council of India and the Promotion of Paralegal Services in Law Schools
The Bar Council of India has made paralegal services mandatory in law school. Still, the central government has shown little interest in promoting them, even though paralegal services may be more effective than traditional legal services. Despite the government's lack of interest, the Bar Councils continue to promote paralegal services nationally and state for the general public's benefit.
Lawyer's Role in Para Legal Services
Paralegal service is a legal aid service programme component. The lawyer's role in encouraging meaningful community engagement in the legal process is equally vital. They should not limit their legal aid efforts to supporting parties in litigation; instead, they should concentrate on preventive legal services for people in terms of the justice delivery system. Doing so will fulfil their social and moral obligations and their legal responsibility of supporting litigants in court proceedings.
According to the professional ethics and code of conduct for lawyers, no advocate or legal practitioner may refuse to give professional services to a client just because the client is poor and unable to pay his fees or meet the litigation costs. A similar provision can be found in Rule 46 of the Rules of the Bar Council of India, which states that no person should be denied access to justice because of poverty and that an advocate must provide free legal aid to such clients or refer them to the appropriate legal aid services authority for financial and legal aid assistance.
By resolving most cases at the pre-litigation stage through the persuasive efforts of paralegals, lawyers' participation in paralegal service programs such as legal literacy camps, legal assistance clinics, and other similar programs may indirectly serve to reduce the load on law courts. In addition, because lawyers are more familiar with the legal challenges that litigants experience, advocates are likely to be better supervisors in assisting law students in paralegal training than academic law lecturers.
Lawyers' active support for non-formal agencies, paralegals, and legal services will be strengthened, and millions of underprivileged, ignorant, and disadvantaged individuals will have their tears dried.
Legal recognition of paralegal services through applicable statutory enactment may stimulate the legal community to offer their full cooperation and support to these services, which they currently see as merely social and without any legal component.
Role of Voluntary Organisations in Expanding Paralegal Services
During times of disasters such as famine, floods, droughts, and other natural calamities, paralegal services provided by volunteer organizations become even more critical. Affected individuals often find themselves displaced and in need of assistance in finding food and shelter, making the provision of paralegal services essential for their protection and well-being. The voluntary agencies should guide these individuals, who are generally impoverished, illiterate, and ignorant, in such complex and horrible circumstances.
They should work with government officials and public authorities to aid and rehabilitate disaster victims. A paralegal can also assist disadvantaged farmers in obtaining bank loans while ensuring that bank employees do not harass or exploit them.
Certain groups of society have issues they cannot handle independently, owing to a lack of understanding of their rights and where they should direct their concerns. Through their paralegal services, volunteer organisations may assist these people in resolving their socio-legal issues and even contact the appropriate authorities to hear their complaints.
These organisations or agencies should be more sensitive to the issues that women, the elderly, and children face to live in peace. The government, for its part, should have faith in non-profit social service organisations and rally support for paralegal services in the public interest. In addition, it should provide these organisations with proper financial support.
Conclusion
Paralegals do not practice law but understand the rules and procedures well. Paralegal services will take on new dimensions if practising lawyers collaborate with paralegals in socio-legal activity.
Approximately 80% of India's population lives in villages; it's difficult to imagine everyone having access to the courts for justice. The leading causes for rural inhabitants' lack of access to justice include poverty, illiteracy, local ignorance, and uneasiness to reach courts due to huge distance. It would bring justice to the doorsteps of the villagers if lawyers affiliated with legal aid committees joined paralegal service camps in remote rural areas with a team of dedicated law students as paralegals. Appropriate legal guidance would vindicate many of the villagers' legal concerns.
Read Next:
1. What Is Indigent Person and Suits By Indigent Person?
2. Role of Poverty Law and Constitutional Rights of the Poor in India
WritingLaw » Law Articles »