ORDER XXVIIA – SUITS INVOLVING A SUBSTANTIAL QUESTION OF LAW AS TO THE INTERPRETATION OF THE CONSTITUTION OR AS TO THEIR VALIDITY OF ANY STATUTORY INSTRUMENT
1. Notice to the Attorney General or the Advocate-General.
In any suit in which it appears to the Court that any such question as is referred to in clause (1) of Article 132, read with Article 147 of the Constitution is involved, the Court shall not proceed to determine that question until after notice has been given to the Attorney General for India if the question of law concerns the Central Government and to the Advocate- General of the State if the question of law concerns a State Government.
Read CPC in a better and systematic way.
Download beautiful, colourful CPC PDF.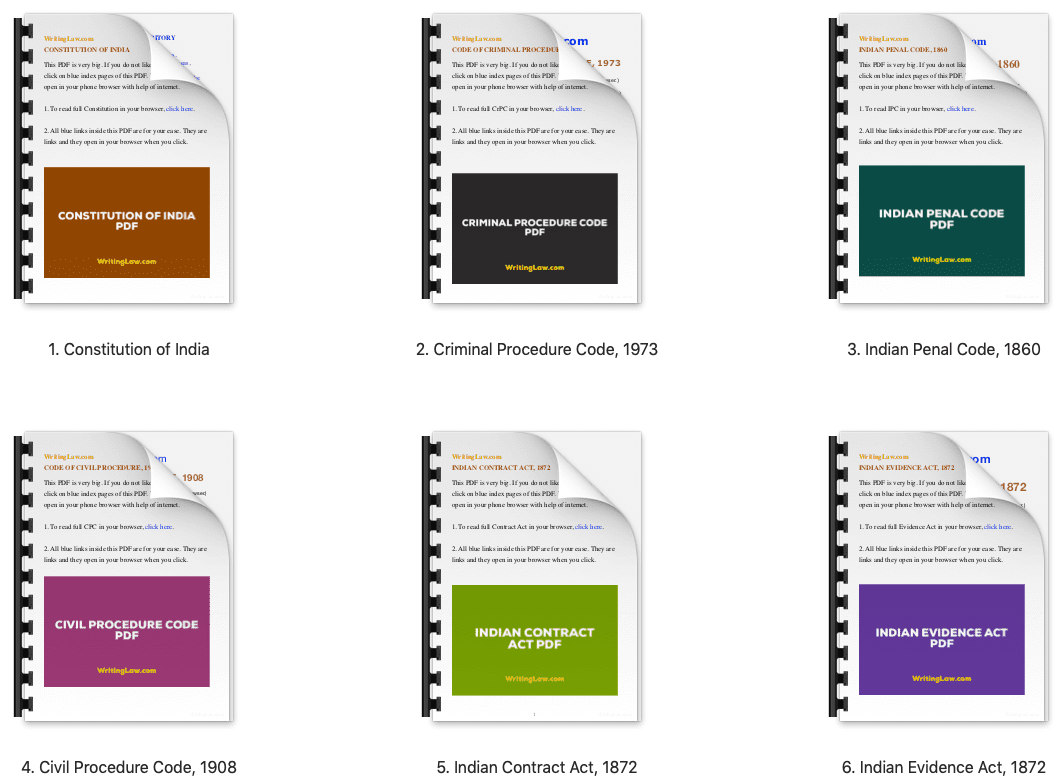 WritingLaw »