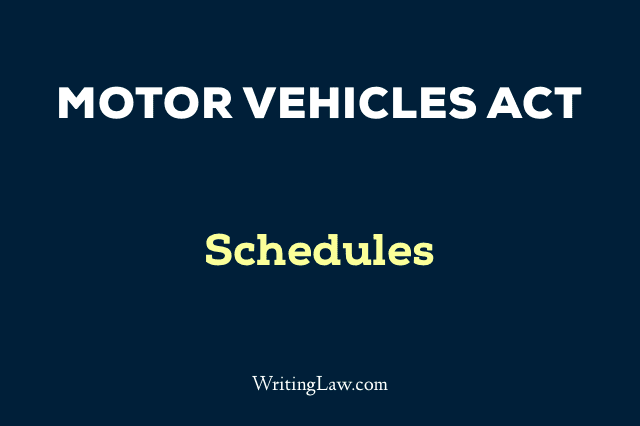 Schedules of Motor Vehicles Act
The First Schedule of Motor Vehicles Act
For first schedule (which is taken from official Government of India PDF) please go here.
---
The Second Schedule of Motor Vehicles Act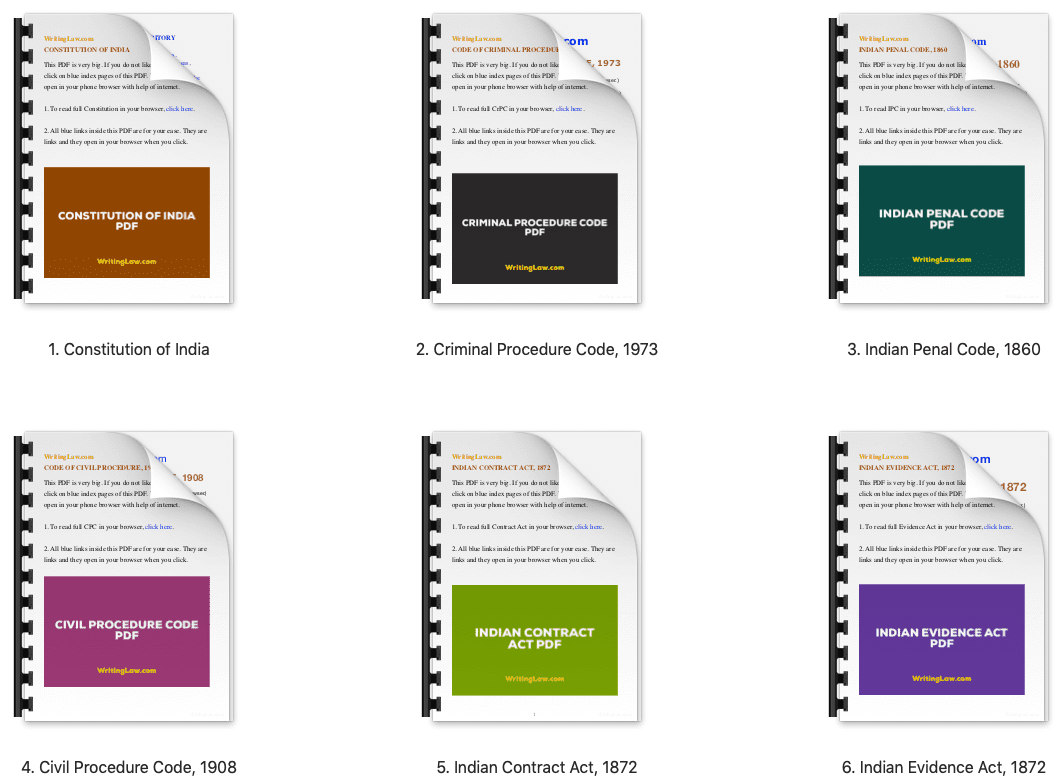 SCHEDULE FOR COMPENSATION FOR THIRD PARTY FATAL ACCIDENT/INJURY CASES CLAIMS
1. (a) Fatal Accidents:

Compensation payable in case of Death shall be five lakh rupees.
(b) Accidents resulting in permanent disability:
Compensation payable shall be = [Rs. 5,00,000/- ×percentage disability as per Schedule I of the Employee's Compensation Act, 1923 (8 of 1923)]: Provided that the minimum compensation in case of permanent disability of any kind shall not be less than fifty thousand rupees.
(c) Accidents resulting in minor injury:
A fixed compensation of twenty five thousand rupees shall be payable:
2. On and from the date of 1st day of January, 2019 the amount of compensation specified in the clauses (a) to (c) of paragraph (1) shall stand increased by 5 per cent annually.
Second Schedule: Subs. by S.O. 2022(E), for the Second Schedule (w.e.f. 22-5-2018)
WritingLaw » Motor Vehicles Act 2019 » Schedule of Motor Vehicles Act