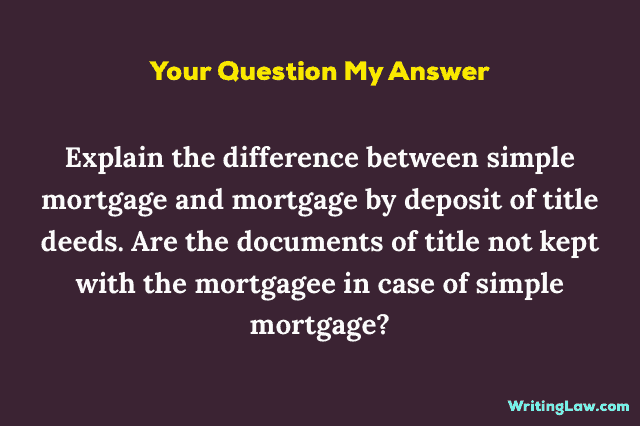 Question asked by a Law Student
Explain the difference between simple mortgage and mortgage by deposit of title deeds. Are the documents of title not kept with the mortgagee in case of a simple mortgage?
What is Mortgage
A mortgage, as per section 58 of Transfer of Property Act, is the transfer of an interest in immovable property for securing payment of a debt. On the expiration of the due date, it becomes the duty of mortgagor to repay the amount of loan to the mortgagee and redeem the property mortgaged.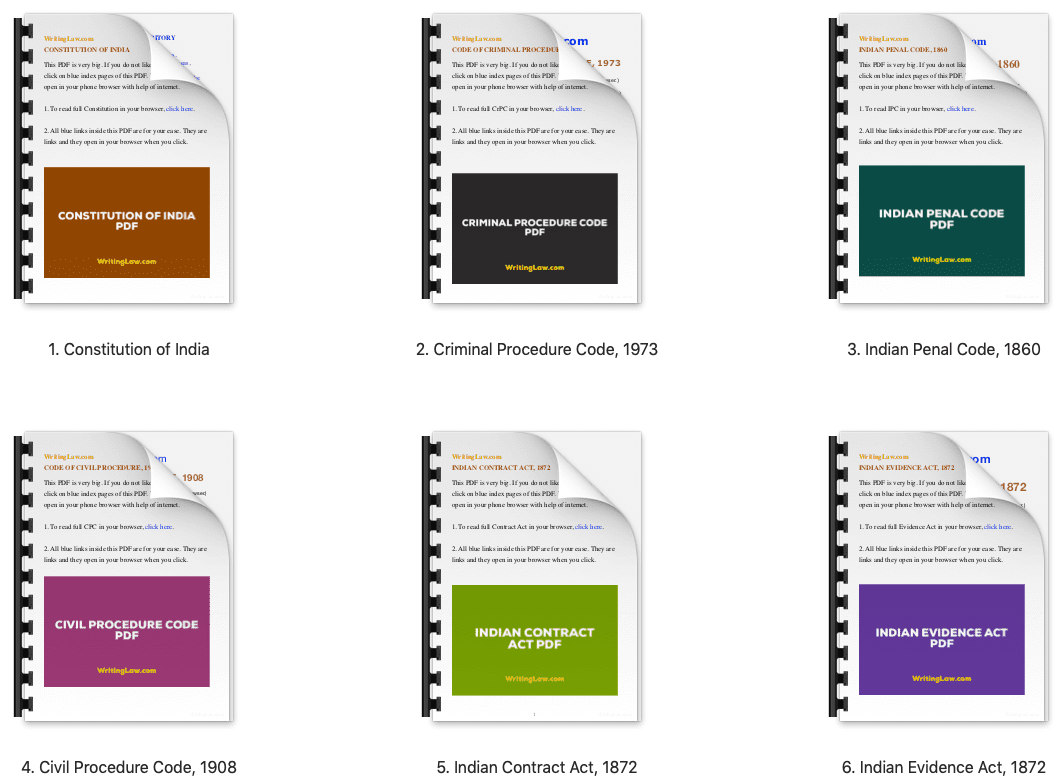 What is Simple Mortgage
In simple mortgage, no property is delivered to the mortgagee. The mortgagor makes himself personally liable for payment of debt or loan. If the mortgagor does not repay the amount, then mortgagee cannot liquidate or sell the property without the consent of the court. Mortgagee needs to apply to the court for consent to sell property in order to recover money. Therefore the money can be recovered by a money decree.
Note: Mortgagor only pledges his property as security and does not give any deeds to the mortgagee.
Mortgage by Deposit of Title Deeds
A mortgage is said to be mortgage by deposit of title deeds if it has following essentials:
i) A debt.
ii) Deposit of title deeds.
iii) It is necessary that the deposit of title deeds must be in specified towns that are Bombay, Madras, or Calcutta, or any other town which the state government by official Gazette specifies.
iv) With the intention to create security thereon.
v) The mortgaged property need not be situated in any of the specified towns.
vi) It is not necessary that all the title deeds delivered should show a complete title in the debtor.
WritingLaw » Law Q&A »