100 Frequently Asked Questions in Judiciary Exams (With Answers)
Here is a beautiful, colourful and very functional PDF having 100 short questions with answers which are important for judiciary exams and many other law exams.
IMPORTANT QUESTIONS FOR LAW EXAMS
Before downloading the PDF, I would recommend that you take a test of the questions which are in the PDF. This will help you understand how much you already know. Or you can also take the test after reading from the PDF to evaluate how much you learnt.
Click here for free law practice tests. (No need to even fill in your email or name or anything. This link will automatically open in a new tab.)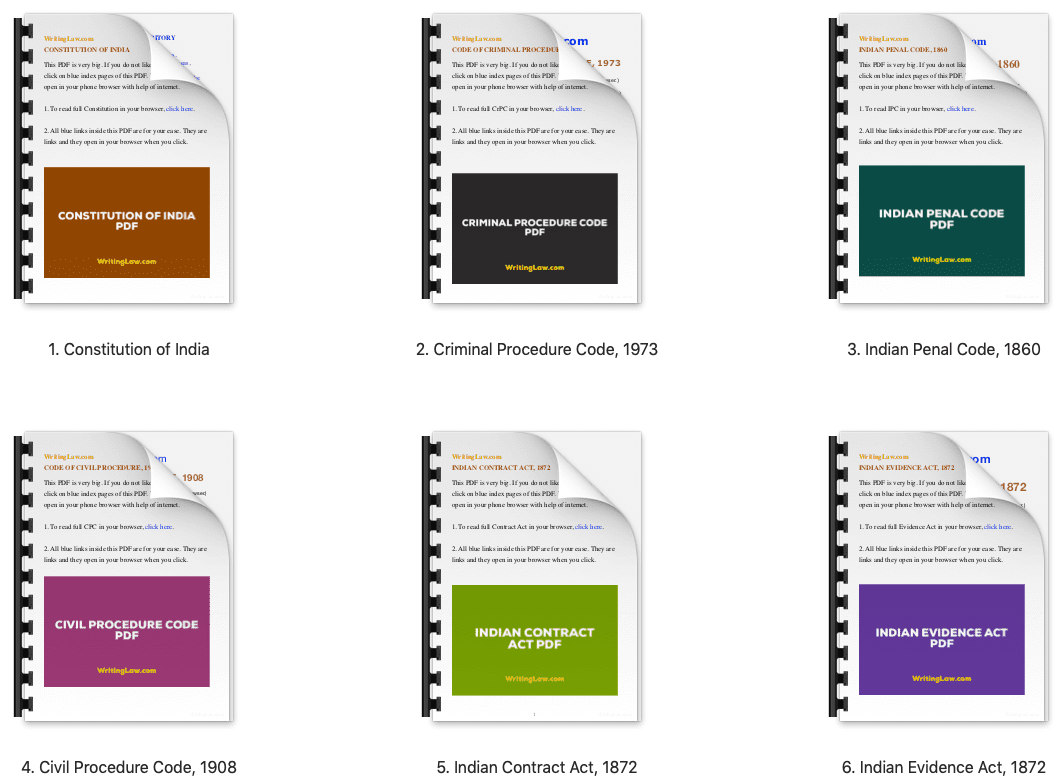 DOWNLOAD PDF FOR IMPORTANT QUESTIONS FOR JUDICIARY EXAMS
Please click on the download button. Important: This is a free PDF and thus its quality is not even close to the excellent paid PDFs.

(200 KB)
WritingLaw » PDF Download » 100 Frequently Asked Questions in Judiciary Exams (2022)