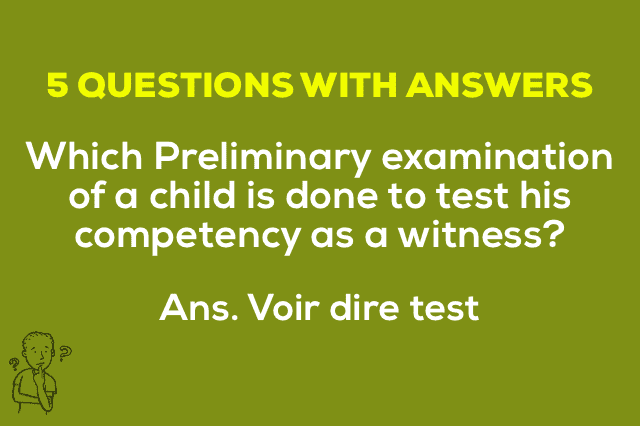 5 IMPORTANT LAW QUESTIONS WITH ANSWERS
1. Who is considered as father of Indian Evidence Act?
Ans. James Stephen.
---
2. Who said that Section 6 (Res gestae) is the weakest of whole evidence?
Ans. J. Wigmore.
---
3. Which Preliminary examination of a child is done to test his competency as a witness?
Ans. Voir dire test.
---
4. "Evidence is to be weighed and not counted" attracts which section of Evidence act?
Ans. Section 134 of the Indian Evidence Act.
---
5. When leading questions can be asked to a party?
Ans. In Cross examination (Section 143 of the Indian Evidence Act)
WritingLaw » Law Q&A »