6B. Interest to devolve by survivorship on death.
When a female Hindu dies after the commencement of the Hindu Succession (Karnataka Amendment) Act, 1990, having at the time of her death an interest in a Mitakshara co-parcenary property, her interest in the property shall devolve by survivorship upon the surviving members of the co-parcenary and not in accordance with this Act:
Provided that if the deceased had left any child or child of a pre-deceased child, the interest of the deceased in the Mitakshara coparcenary property shall devolve by testamentary or intestate succession as the case may be under this Act and not by survivorship.
Explanations-
(1) For the purposes of this section the interest of female Hindu Mitakshara co-parcenary shall be deemed to be the share in the property that would have been allotted to her if a partition of the property had taken place immediately before her death, irrespective of whether she was entitled to claim partition or not.
(2) Nothing contained in the proviso to this section shall be construed as enabling a person who, before the death of the deceased had separated himself or herself from the co-parcenary, or any of his or her heirs to claim on intestacy a share in the interest referred to therein.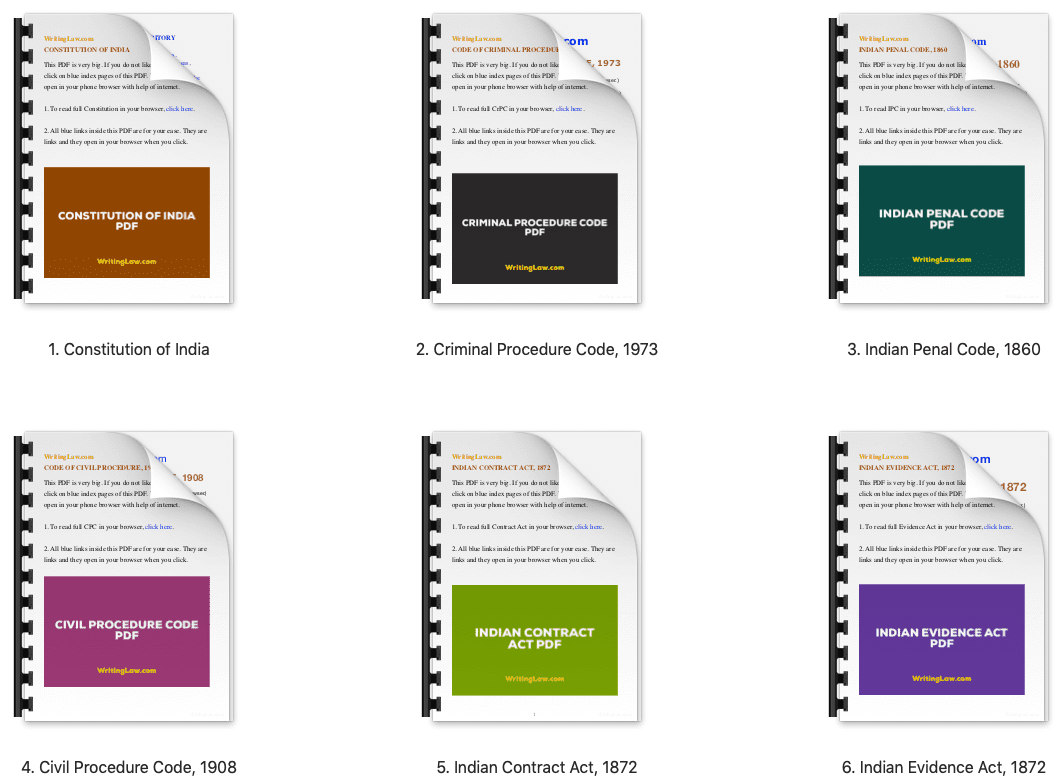 Hindu Succession Act full bare act on one page.
Download beautiful, colourful Hindu Marriage Act PDF.
WritingLaw » Hindu Law » Hindu Succession Act, 1956 »