SOCIETIES REGISTRATION ACT, 1860 PDF
The bare act you are about to download in PDF format is not created by WritingLaw but is sourced from a government of India website. This is presented on WritingLaw according to fair usages. I do not put contribution links on such posts which are sourced from other government websites.
TO DOWNLOAD
Read the terms and condition below and if you agree, click in the blue download link.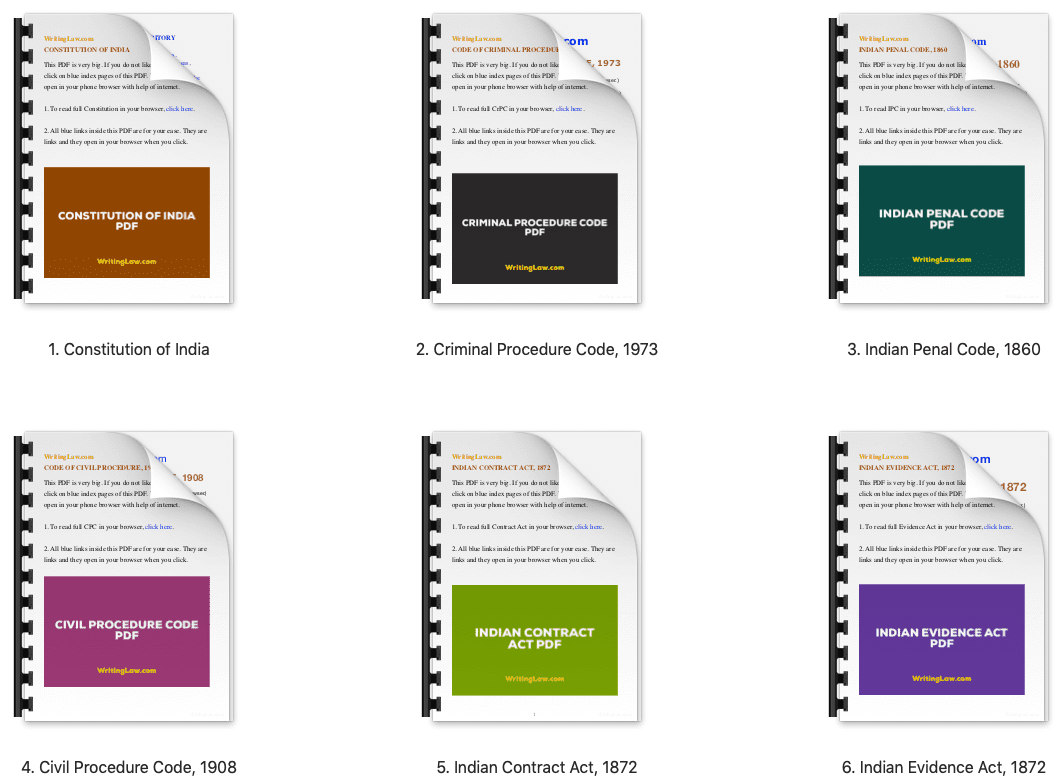 T&C: The PDF file you are about to download is not created by WritingLaw. This is from a .gov.in site and shared with readers of WritingLaw to benefit them. Law/Rules should reach maximum people. Mistake or mistype (if any) is beyond my control.
---
THIS PDF WAS NOT MADE BY ME.
BUT ALL OTHER BARE ACT PDFs ARE COLOURFUL, BEAUTIFUL, MOBILE FRIENDLY AND MADE BY ME.
WritingLaw »