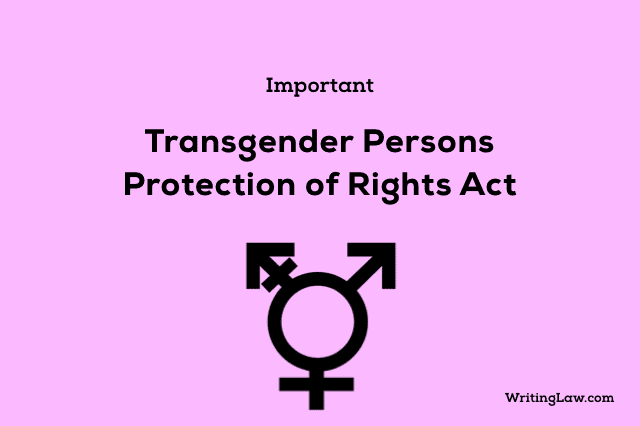 Introduction
The Transgender Persons (Protection of Rights) Act, 2019, was enacted to safeguard the rights of transgender people. Under this Act, a transgender person is described as a person whose gender does not match the gender assigned to that person at birth and includes trans-man or trans-woman, a person with intersex variations, genderqueer, and person having such socio-cultural identities as Kinner, hijra, aravani and jogta.
It was introduced on 19th July 2019 by the Minister of Social Justice and Empowerment, Mr Thawarchand Gehlot. The Bill received presidential assent on 5th December 2019, and the Transgender Persons (Protection of Rights) Act has been in effect since 10th January 2020.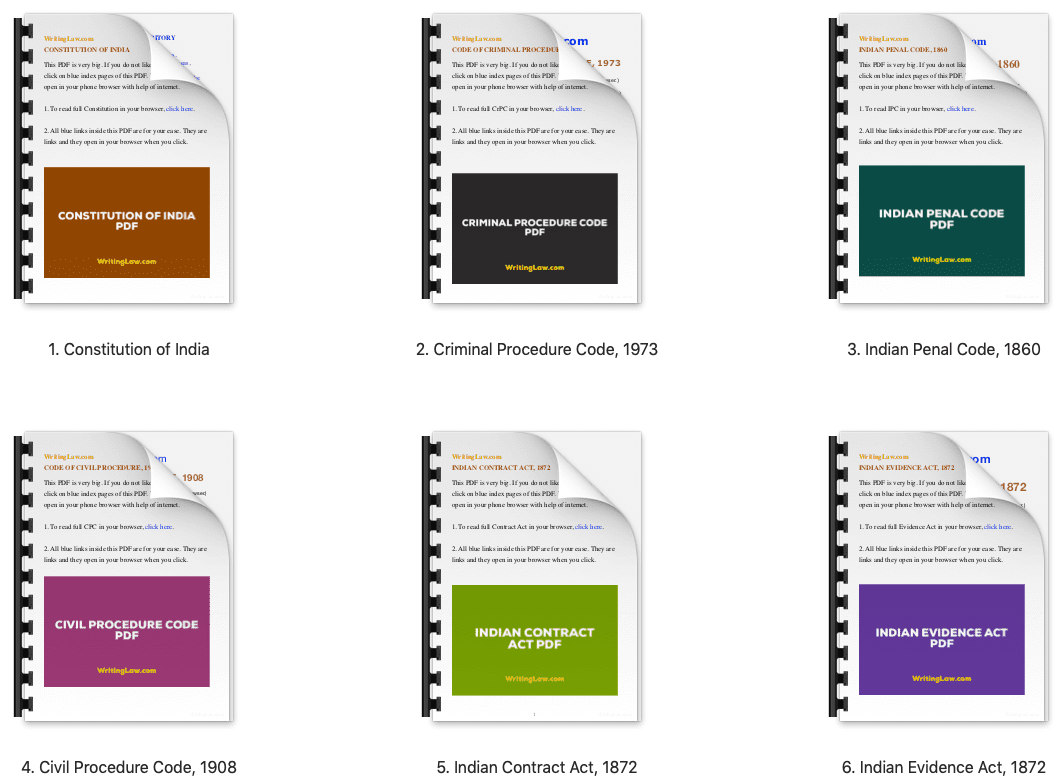 Several petitions were filed to challenge the constitutional validity of the Act. Ministry published draft rules on April 2020 and notified Transgender Persons (Protection of Rights) Rules 2020 on 25th September 2020.
Analysis of the Act
The Transgender Persons Act protects the identity and rights of transgender people. Through the enactment of this Act, no person or establishment shall discriminate against a transgender person in relation to:
education,
employment,
healthcare,
access to the enjoyment of goods, facilities, opportunities available to the public,
right to movement,
right to reside, rent, or otherwise occupy the property,
opportunity to stand or hold public or private offices, and
access to government or private establishments in whose care or custody a transgender person is.
The Act also recognises the right to have a self-perceived gender identity. To procure a Certificate of Identity for a transgender person, an application can be made before the District Magistrate. If the individual undergoes surgery to change their gender, either as male or female, a revised certificate can be obtained through the same.
The Transgender Persons Act recognises the following offences for which the penalty can vary between six months and two years and fine:
compelling transgender persons to indulge in forced or bonded labour,
denial of use of public places,
removal from house or village,
physical, sexual, verbal, emotional or economic abuse.
National Council for Transgenders (NCT)
The Centre constituted the National Council for Transgenders (NCT), headed by the Union Social Justice Minister and comprises representatives from 10 central departments, five states or Union Territories, and five members from the transgender community.
The National Council for Transgenders (NCT) has five main functions:
1. Advising the Central Government about the formulation of policies, programs, legislation, and projects concerning transgender persons.
2. Monitoring and evaluating the impact of policies and programs designed for achieving equality and full participation of transgender persons.
3. Reviewing and coordinating the activities of all departments.
4. Redressing grievances of transgender persons.
5. Performing such other functions as prescribed by the Centre.
National Legal Services Authority (NALSA) vs Union of India (AIR 2014 SC)
The Court interpreted that under Articles 15 and 16, discrimination on the ground of 'sex' is explicitly prohibited.
The word 'sex' here refers to biological attributes (such as chromosomes, genitalia, and secondary sexual characteristics) and includes gender (based on one's self-perception).
The Court also interpreted Article 21 of the Constitution to include diversity in self-expression, which allows a person to lead a dignified life. The fundamental right to dignity based on one's gender identity was also placed within the framework of Article 21. It was noted that the right to equality (Article 14) and the right to freedom of expression (Article 19(1) (a)) extends to transgender persons. The Court held that under Articles 14, 15, 16, 19(1)(a) and 21 of the Constitution, transgender persons are entitled to fundamental rights.
The Court also gave importance to hold public awareness programs to tackle the stigma against the transgender community. It also directed Central and State Governments to make provisions for legal recognition of third gender in all documents and recognise third gender persons as socially and educationally backward class citizens entitled to reservation in educational institutions and public employment.
This was a landmark decision for being the first to give importance to non-binary gender identities and uphold the transgender persons' fundamental rights in India.
Hina Haneefa vs State of Kerala (WP Civil 23404/2020)
The petitioner is a trans-woman who has undergone reassignment surgery and has also procured a transgender identity card mentioning her gender identity as female. National Cadet Corps refused her admission to Girls Division as the petitioner was a transgender person. The Court held that the petitioner should be permitted to join Girls Division in view of the Transgender Persons Act, which prohibits discrimination against transgender persons.
Criticisms of Transgender Persons Act
1. The definition of a transgender person under the Transgender Persons Act is misleading as there is a difference between a transgender person who has a different identity than that provided at birth and a person with 'intersex variations' whose gender is based on biological characteristics.
2. The penalties for offences against transgender persons extend only up to two years of imprisonment with a fine which is inadequate for other crimes, including sexual abuse, rape, and criminal assault.
3. The Transgender Persons Act remains inadequate as it fails to clearly state any provisions for marriage rights, maternity rights, adoption rights, etc.
4. Under the Transgender Persons Act, 2019, to recognise one's identity, the Act makes it mandatory for the individual to apply for a Transgender Certificate, which labels their gender as Transgender. It also mentions that if an individual undergoes surgery to change to male or female, a revised certificate is to be issued by the District Magistrate who has the authority to judge the correctness of the application and if the proof of gender identification surgery is submitted along with. The rules under the Transgender Persons Bill, 2020 make it a difficult and intrusive process to obtain the Transgender Certificate.
5. The Transgender Persons Bill, 2020 enforces a minor's right of residence, compelling any trans person below 18 years to cohabit with their natal family. This could be a potential threat to trans person as families are often the source of violence against the trans community. The Bill also criminalises begging but fails to offer reservations for employment and education.
July 2021 Update: Karnataka has become the first state to provide one per cent reservation for transgender people in public employment.
References:
Sarayu has written this article. She completed LLB in 2020. Currently, she is pursuing a diploma in intellectual property, entertainment, and media law.
WritingLaw » Law Articles » Transgender Persons Protection of Rights Act – Key Points