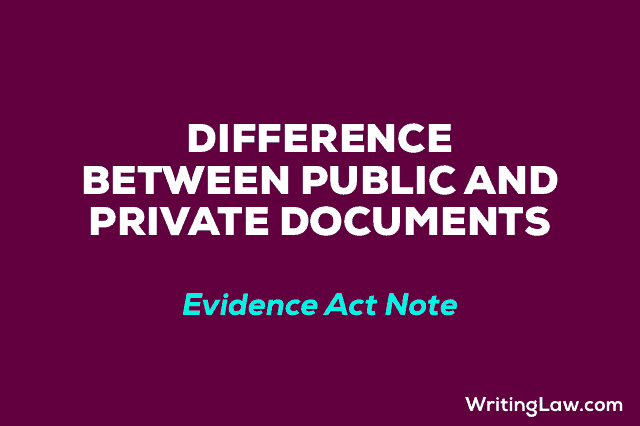 Difference Between Public Documents and Private Documents
1. Section 74 of the Indian Evidence Act defines public documents as "Documents forming the act or records of sovereign authority, namely Parliament, Legislative Assemblies, official bodies, tribunals, public officers, or any part of India or of Commonwealth or foreign country."
Section 75 of the Indian Evidence Act says that all other documents other than public documents are private documents.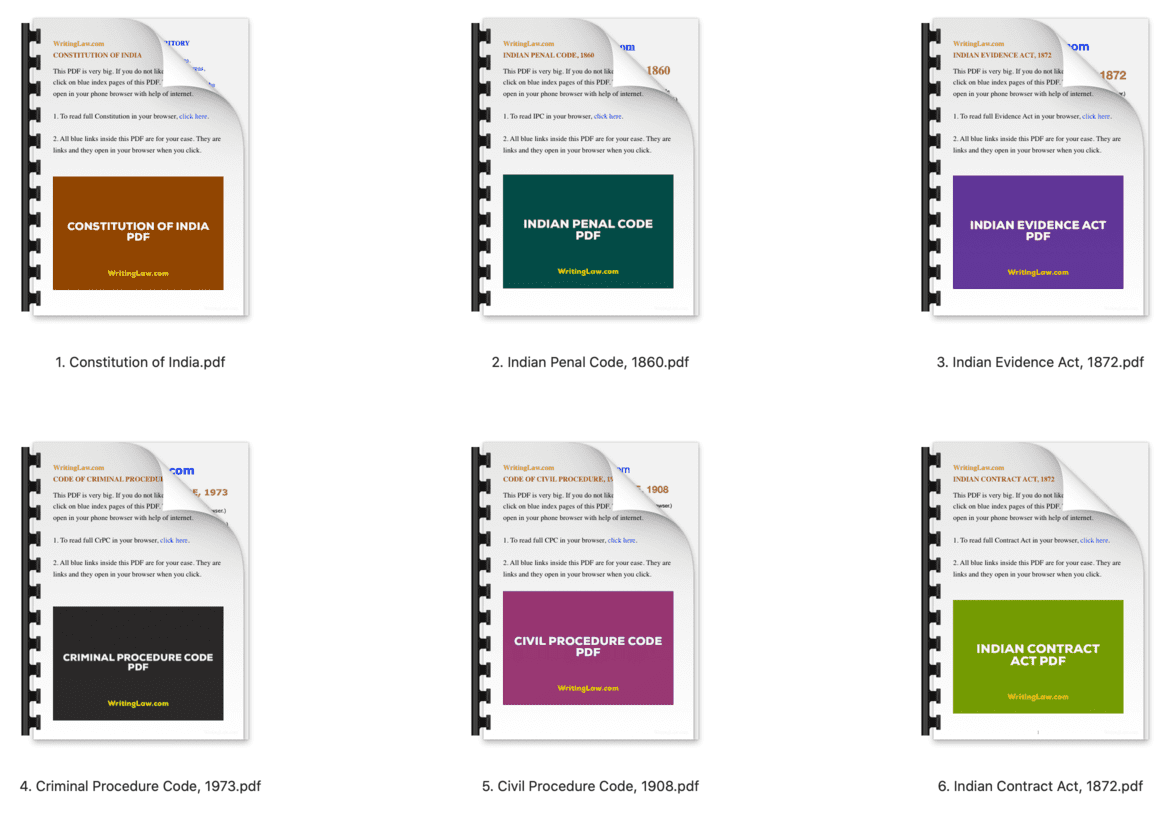 2. Public documents are prepared by public servants while discharging their official or public duty. Private documents are those documents that are prepared by a person in his private interest and right.
3. Public documents are available for inspection to the public in public office during the official time after the prescribed fee.
Example: Concerned parties of the case may inspect the copy of the judgement.
Private documents are kept in the custody of the person to whom it belongs, and it is not available for inspection to the general public.
Example: A person's ID card, gift deed, passport are all private documents.
4. The secondary copy of public documents is to be admitted in judicial proceedings. As per section 65 (e) of Evidence Act, a certified copy of the public document is admissible in court.
Before proving private documents, one of the conditions laid down under section 65 is to be fulfilled else it cannot be admitted in judicial proceedings.
5. As a general rule, a public document is proved by secondary evidence.
As a general rule, a private document is to be proved by the original that is primary evidence.
6. Section 79 of the Evidence Act says the court is bound to presume the genuineness of public documents from its certified secondary copy.
In private documents, no presumption of the genuineness of original from secondary evidence is made except in exceptional circumstances.
7. Examples:
Some Examples of Public Documents
Some of the examples of public documents are birth register, electoral roll, RTI reports, records of banks, charge sheet, deposition of witness, entry in Register of Power of attorney, notice under Section 107 of CrPC, record of information under Section 145 of CrPC.
Some Examples of Private Documents
Some examples of private documents are salary slips, unregistered will, registered sale deed, memorandum, documents kept by post, and telegram office.
Important Cases Related to Public and Private Documents
The CPIO, SC of India vs. Subhash Chandra Agarwal 2009 SC
An application was made by a citizen seeking to know whether judges of the Supreme Court and High Court were filing their assets declarations in accordance with the 1997 resolution of the Supreme Court.
This decision clarified and expanded the citizen's right to information. The court held that all information available with the public authorities is covered by the RTI Act, 2005 being public documents.
Fazal Sheikh and others v Abdul Rehman Mia 1990 Gujarat HC
In this case, Gujarat High Court held that a private Waqf deed, which is recorded in the office of sub-registrar, is a public document.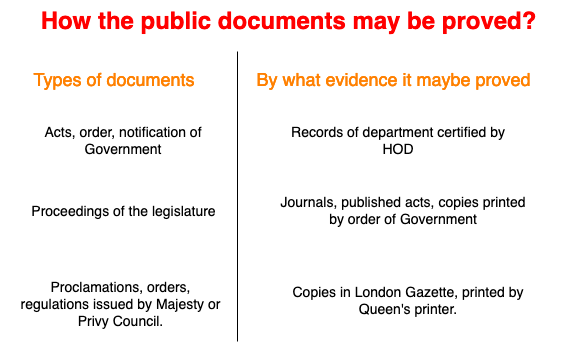 How may the public documents be proved?
Acts, order, notification of government → Records of department certified by HODs
Proceedings of the legislature → Journals, published acts, copies printed by order of garment
Program elation, orders, reserve regulation issued by Majesty or Privy Council → Copies in London Gazette, printed by Queen's printer.