COMPANIES ACT, 2013 and 1956 PDF
Here is the PDF file for Companies Act, 2013 and 1956.
This PDF is not created originally by me. I have sourced this (according to fair use policy) from the government of India website http://www.mca.gov.in
The aim of law/rule is to reach maximum people. I am presenting it here for the benefit of students. I do not put contribution links on such posts which are sourced from other government websites.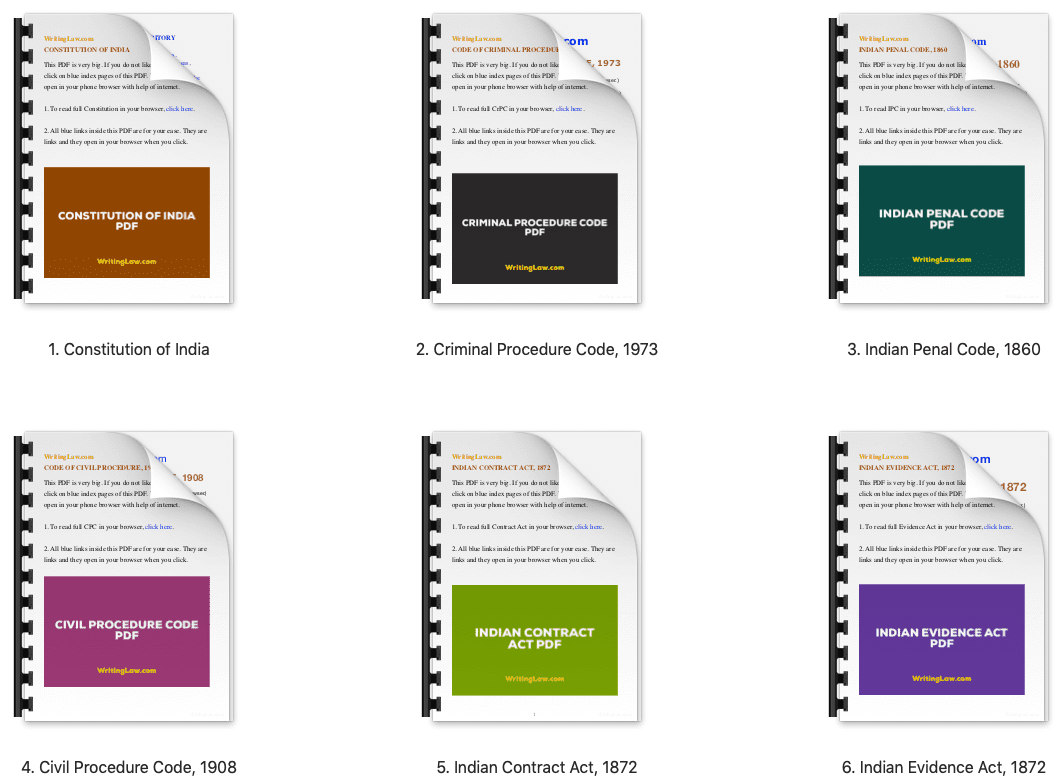 DOWNLOAD COMPANIES ACT, 2013
Read the terms and conditions. If you agree then only proceed to download Companies Act 2013 PDF.
Terms & Condition.
The PDF file you are about to download is not created by WritingLaw. This is from a .gov.in site and shared with readers of WritingLaw to benefit them. Law/Rules should reach maximum people. Mistake or mistype (if any) is beyond my control.

(2 MB)
(It will take a bit to download)
---
DOWNLOAD

COMPANIES ACT, 1956
Same Disclaimer and terms and conditions as above. Please download only if you agree.

(3 MB)
(It will take time to download)
---
THIS PDF WAS NOT MADE BY ME.
BUT ALL OTHER BARE ACT PDFs ARE COLOURFUL, BEAUTIFUL, MOBILE FRIENDLY AND MADE BY ME.
Read Next: Companies Act of 1956 and 2013 Explained With Differences and Amendments
WritingLaw »