Court Fees Act, 1870
This PDF is not created originally by me. I have sourced this (according to fair use policy) from government of India website http://districtcourtsnamchi.nic.in
The aim of law / rule is to reach maximum people. I am presenting it here for the benefit of students. I do not put contribution links on such posts which are sourced from other government websites.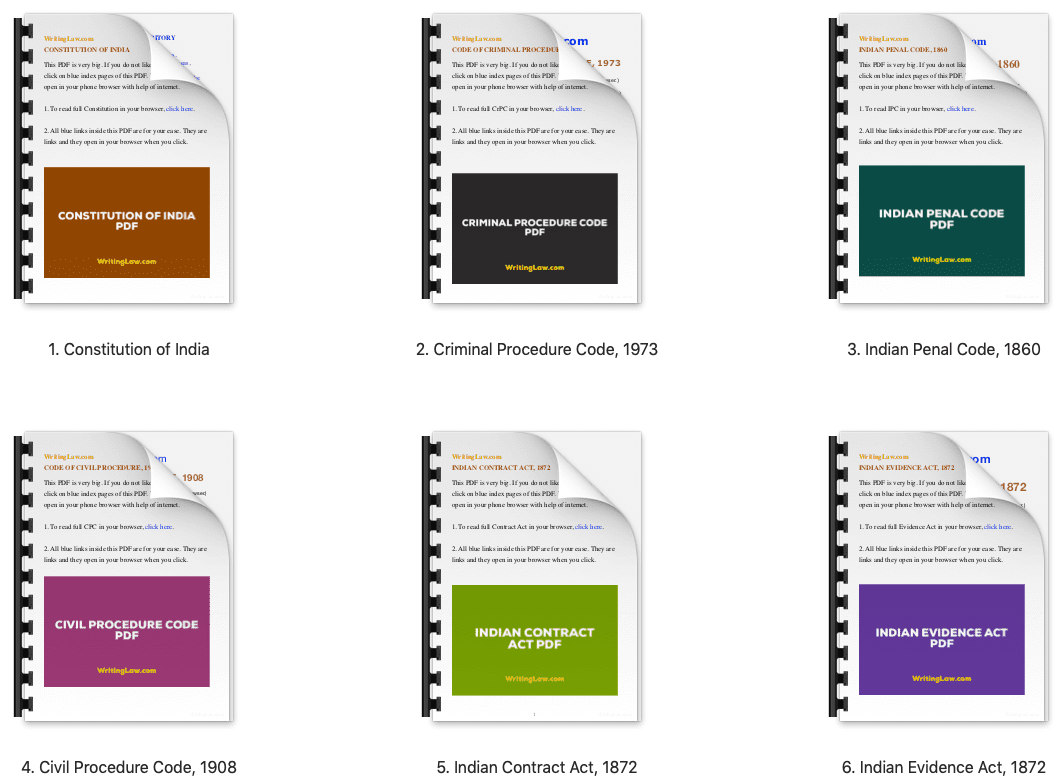 DOWNLOAD COURT FEES ACT PDF
T&C
This PDF is not created by me. So I am not responsible for any error, mistypes, mistakes (if any)
(670 KB)
The table in above PDF may not look so nice. Download this PDF for a better table. Source- https://districts.ecourts.gov.in
THIS PDF WAS NOT MADE BY ME.
BUT ALL OTHER BARE ACT PDFs ARE

COLOURFUL

,

BEAUTIFUL

,

MOBILE FRIENDLY

AND

MADE BY ME

.
WritingLaw »