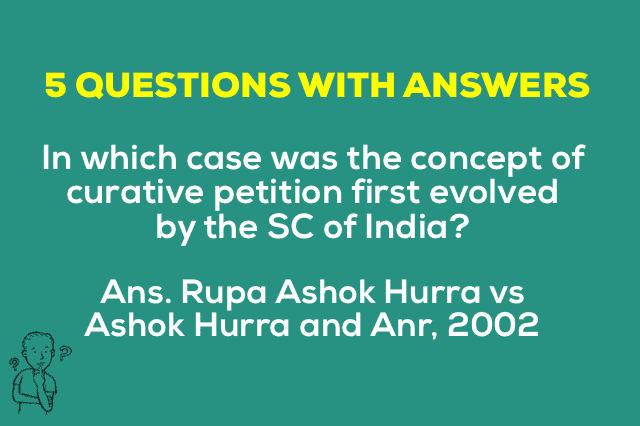 5 IMPORTANT LAW QUESTIONS WITH ANSWERS
1. By which amendment was the Sindhi language added in the VIII Schedule of the Constitution?
Ans. 21st Amendment, 1967.
---
2. Which case is related to live streaming of the proceedings of Supreme Court?
Ans. Swapnil Tripathi vs. SC of India.
---
3. In which case was the concept of curative petition first evolved by the SC of India?
Ans. Rupa Ashok Hurra vs. Ashok Hurra and Anr 2002.
---
4. Which writ can be issued against private person also?
Ans. Habeas Corpus.
---
5. Who is considered as the custodian of public purse?
Ans. Comptroller and Auditor General of India (CAG).
WritingLaw » Interesting Law Q&A » Law Question and Answers 1