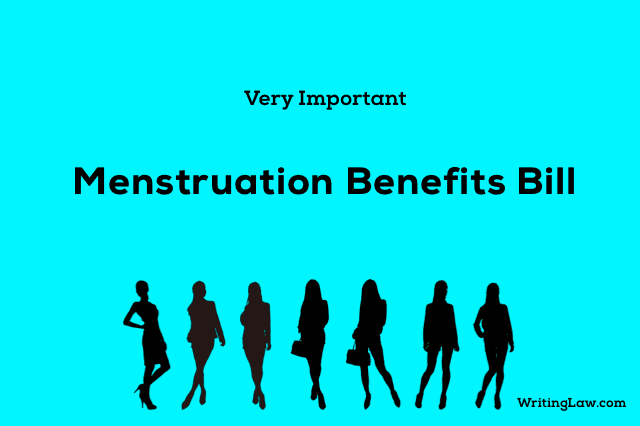 Commonly known as chums, periods, girl flu, aunt flow, crimson tide, and menses, menstruation is a biological process where women shed blood from the uterus through the vagina for three to six days every month.
Besides bleeding, a few little women face minor or inconsiderable queasiness. However, many others suffer the excruciating pain that arises due to abdominal or pelvic cramping, lower back pain, nausea, bloating and sore breasts, constipation, diarrhoea, and/or headache and fatigue, furthered by food cravings, mood swings, and irritability.
According to statistics, more than 50% of menstruating women experience Dysmenorrhea once or two days a month, which affects their daily activities and makes them super weak. This makes it hard for most ladies to proceed with their work without taking leaves and face a tough time performing with consistency.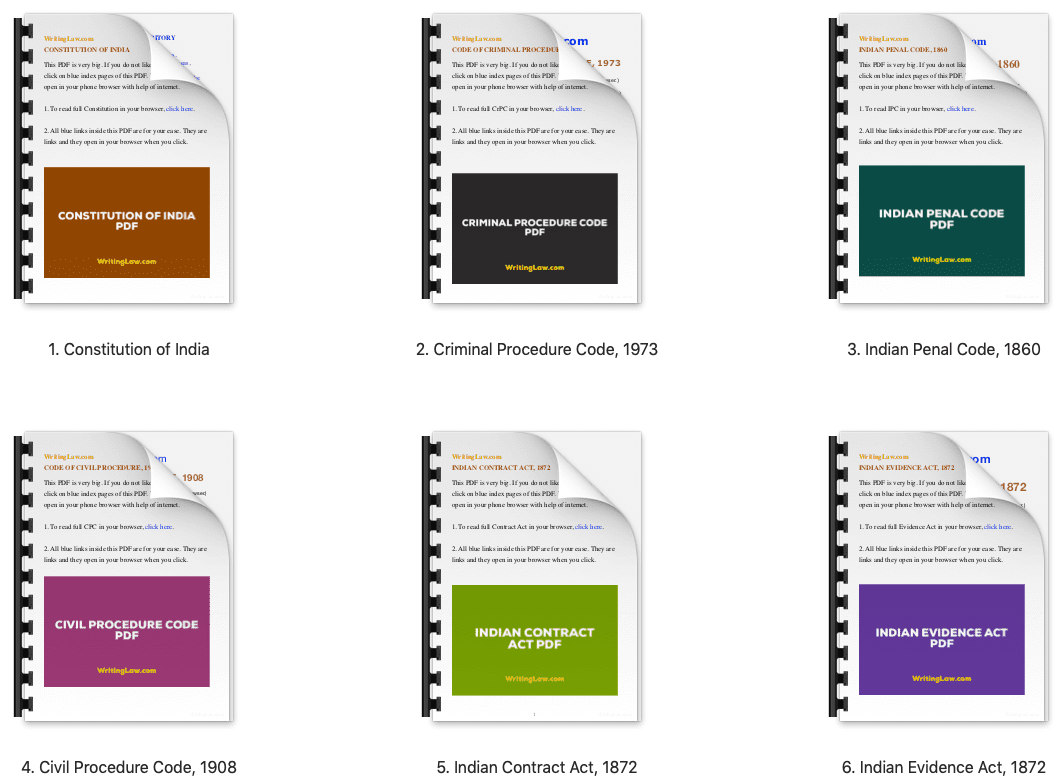 Unfortunately, women with menstrual cramps and other symptoms have little leeway (freedom), as most organisations in India do not provide menstrual leave or flexible working hours for their employees.
Unsurprisingly, in India, menstruation is still taboo, and people feel hesitant to talk about it. It was Ninong Ering, a Congress Member of Parliament from Arunachal Pradesh, who addressed this concern through the "Menstruation Benefits Bill" (from now on referred to as "the Bill") in 2017. (PDF at the end of this page)
Objectives of the Menstruation Benefits Bill
The Bill addresses the taboos around discussing menstruation. It has the potential to de-stigmatise periods by including them in daily conversation. It normalises something that occurs every month in the lives of women aged 13 to 50.
Women experience a great deal of misery and suffering during menstruation, which is nearly unbearable for them. She has to balance work and domestic chores simultaneously, which puts a lot of strain on her body.
The Bill aims to provide women with better working conditions and prevent the overburden they feel during the menstrual cycle due to unmanageable discomforts. It seeks to provide paid leaves to women during those days and better facilities for the rest of the days.
Major Provisions of the Menstruation Benefits Bill
The Bill aims to provide certain facilities to female employees, during menstruation, at the workplace, and for matters connected therewith or incidental thereto. It incorporates major provisions to address these concerns.
Applicability of the Bill
Section 2 of the Menstruation Benefits Bill, 2017 clearly states its applicability to:
1. Every establishment, being a factory, mine, or plantation, whether it belongs to the Government or not. It also applies to every establishment wherein persons are employed for the exhibition of equestrian, acrobatic, and other performances.
2. Every shop or establishment in a State, in which ten or more persons are employed, or were employed, on any day of the preceding twelve months.
3. Every self-employed person or those working in the unorganised sector or in establishments where less than ten persons are employed.
Right to Menstrual Leave
The Menstruation Benefits Bill's most important part is Section 4. This section brings out that every woman is entitled to paid leave or leave from the school for four days during her periods. It applies to every woman who:
1. is working as an employee in any establishment registered with the appropriate Government; or
is a student in or above Class VIII in any school recognised by the appropriate Government.
2. It also grants payment of overtime allowance, at a prescribed rate, to a woman employee who opts to work instead of taking leave during her periods.
Regulation of Working Hours During Menstruation
The Bill emphasises that every woman employee working in the establishment is entitled to thirty minutes of rest twice a day for not more than four days during her menstruation in a month. This is mentioned under Section 5 of the Bill.
Additional Rights under the Bill
Adding to the above provisions, the Bill further underlines under Section 6 that every establishment having fifty or more employees shall have the facility of creche (a nursery where babies and young children are cared for during the working day) either separately or along with common facilities.
Section 7 puts the establishments under obligation to intimate in writing and electronically to every woman, about the benefits available to them, at the time of her initial appointment.
Section 8 of the Bill provides for the recognition of menstruation. It states that every woman has a right to self-perception of her menstruation under this Bill.
Section 9 provides for the facility where if a woman encounters any difficulties in utilising the benefits provided under this Bill, she may seek redressal from the Internal Complaints Committee established under the Sexual Harassment of Women at Workplace (Prevention, Prohibition and Redressal) Act, 2013 or any other similar Grievance Redressal Committee set-up in the establishment.
Punishments
The punishment for non-compliance with Bill's provisions is outlined in Section 10 of the Bill. An offence under the Bill is committed by anybody who:
denies a woman leave during her menstruation;
prevents a female employee from taking menstrual leave; or
denies or discontinues prescribed rest and recreation facilities during her menstruation.
According to this section, such a person is sentenced to imprisonment for not less than one month, but not more than three months, and a fine of not less than ten thousand rupees, but not more than fifty thousand rupees.
Debate Surrounding the Menstruation Benefits Bill
The Bill is yet to be discussed completely for enactment, and the opinions of people have already started to flood in. Menstrual leave is widely controversial and has created a kerfuffle (commotion or fuss). Let us look into the arguments that are brought up by its supporters and the people against it.
Significance of the Bill
1. Menstruation is not a disease, sickness, disability, or abnormality. It is a natural process that proves that a woman's body is healthy. Moreover, the female body is built in a way where she has to undergo various bodily changes throughout her life, unlike the male body. This Bill addresses her desired needs during those tough times just like the Maternity Act does.
2. Women's empowerment is a hot topic in India, yet the reality is that women's employment is steadily declining. As a result, by introducing this Bill, a more women-friendly workplace can be developed.
3. Addressing the real need of women would make the women employees feel heard, supported, and understood. This will make them significantly more loyal, committed, and propelled to perform, thereby increasing the company's overall efficiency.
4. Recognising menstruation as a legitimate requirement outside of sick leave that requires immediate attention in the workplace is long overdue. Having a designated menstrual leave policy is a significant step in eradicating long-held stigmas associated with periods. So, leaves during periods should not be under the purview of sick leaves.
5. Not just women, several trans-men also experience periods, and for many of them, it is an excruciating experience. Also, even though trans-women don't experience periods, they have similar symptoms like premenstrual syndrome or PMS. Thus, it is not just a women's rights issue. It is an LGBTQ rights issue, and above all, a human rights issue.
Criticism of the Bill
Even though the Menstrual Benefits Bill was introduced for various reasons, the Government has been hesitant to enact the Bill due to widespread criticism, including some from women themselves. There have been several discussions about whether or not the Bill should be passed, and those who oppose it have raised several important points to consider.
1. Normally, periods last for four to six days. As per the Bill, women can take a paid leave for four days during their menstruation. This means that she can take 12 x 4= 48 days, i.e., more than one and a half months leave every year. Why would a company hire a female employee who can take off four days a month, except for sick leave, and who can also go on maternity leave? Adding to that, the company cannot cut her income; the female employee is legally entitled to her entire income. As a result, hiring a female employee will not significantly benefit the employer in terms of return on investment.
2. Even though hired, women may suffer delayed promotions, poorer participation, and inadequate compensation than their male counterparts. It can, in the worst-case scenario, result in workplace alienation.
3. It is also argued that this will be discriminatory that women, as compared to men, will receive more leaves every year. This can leave men with more workloads and thus irritated.
4. Some opposed it, stating that this Bill isn't about 'empowerment,' but about 'segregation', implying that women are weak and incapable of handling even natural biological occurrences.
5. Most importantly, not all women face debilitating pain during their periods. Many of them are capable of performing their tasks and carrying their lives normally. If this Bill is passed and the law becomes mandatory, the women who don't suffer through the monthly discomfort could take advantage of these leaves.
Is Gender Equality Under Question? Is the Menstruation Benefits Bill Discriminatory?
It is argued that the policy of menstrual leaves violates the constitutional right to equality. Article 15(1) of the Indian Constitution prevents the state from making any discriminatory law or provision against any citizen on the grounds only of religion, sex, race, caste, place of birth or any of them. However, Article 15(3) gives the state the authority to make any special provision for women and children.
In Government of Andhra Pradesh vs P.B. Vijayakumar & Anr, 1995, the Supreme Court held that "special provision for women" under Article 15(3) means "any provision made by the state to improve women's participation in all activities under its supervision and control," which can take the form of affirmative action or reservation.
Now the question comes of equality and equity. According to equality, it is not fair to grant a benefit to one group but not to another. Equity, in turn, aids employees in areas where they need support at work. This Bill creates positive discrimination in the workplace. The biological realities of being a man have shaped the workplaces and policies. This Bill on menstrual leave simply acknowledges and accommodates the reality of being a woman and transgender people.
Thus, the Menstrual Leave policy, like other women's rights legislation such as the Maternity Benefit Act (1961), the Hindu Succession (Amendment) Act (2005), and others, will not violate Indian Constitution's Article 15(1).
Menstruation is not an illness. It is an inescapable biological occurrence that is uncomfortable for most women. It's also worth noting that while maternity is a choice, menstruation is an unavoidable and painful monthly biological process. Hence, combining menstrual leaves with sickness leaves is inequitable.
Menstruation needs to be de-stigmatised, and men should be educated as to why this Bill is important for their female colleagues. This Bill is not infringing the right to equality. It is more about equity.
India's Efforts to Eliminate the Stigma Associated with Menstruation
Coming up next are a portion of the noteworthy initiatives taken by the Indian Government and various private and public establishments in India to promote women's healthcare in the working sector, that won't just keep up their dignity in a male-centric culture however will likewise help in decreasing menstrual taboo and stigma encompassing it. Listed below are such initiatives:
1. In India, menstrual leave is an old practice. According to a book titled "Kerala in the 19th Century", authored by historian P Bhaskaranunni and published by the state-run Kerala Sahitya Akademi in 1988, the Principal of The Government Girls School in Tripunithura (located in the old Cochin) had requested that the school management grant women teachers and students, leave during their menstrual cycle because they mostly missed school during those days anyway.
2. The Bihar Government has become the only Indian state to offer two days of paid leave to menstruating women, since 1992, without having them reveal the exact reason for their take off.
3. After 2017, Indian companies such as 'Gozoop' and 'FlyMyBiz' implemented rules allowing their female employees to work from home or take complete menstrual leave.
4. In July 2017, Culture Machine, a Mumbai-based media start-up, implemented a policy of granting women leave on their first day of period. Culture Machine has also started an online petition requesting the Ministry of Women and Child Development and the Ministry of Human Resource Development to enforce the law of providing menstrual leave to women.
5. Soon after Culture Machine, Mathrubhoomi, a Kerala-based media company, followed suit, and private unaided schools in Kerala implemented a similar policy for teachers.
6. Thomson Reuters Foundation is providing menstrual leave to female employees as part of its official policy and is urging lawmakers to pass legislation that would allow all working women to take off from work for the first day of their period.
7. The Mavericks, a Gurgaon-based management advisory company, has introduced the option to work from home on two days for its women employees during their menstruation.
8. W&D, often known as 'Wet and Dry,' a New Delhi-based company, is implementing a menstrual leave policy. This company manufactures feminine hygiene goods such as intimate area washes, tampons, and other similar items for women.
9. Zomato announced, in August 2020, that its female and transgender employees would be able to take up to ten days of paid period leave a year as part of an effort to eradicate "menstrual stigma".
Suggestions
Keeping the people's arguments against the Bill in mind, certain changes can be made to the Bill. Making the below-mentioned changes may make it feasible for employers to provide their women employees with menstrual leaves.
1. Instead of providing the menstruating women with four days of paid leave, any two days of paid leave during those days can be made available.
2. On other days, they can work from home with the comfort of facilities at home.
3. If the women, during their periods, are suffering in a manner where they can't even work from home, they can take the leave and adjust the number of working hours on the other days by working overtime.
These changes are important to avoid the misuse of this Bill by the women who don't experience excruciating pain during those days. Moreover, the Bill should mention all types of working women like the daily wage labourers, women working in local shops, etc., to maintain uniformity.
Apart from this, more and more men should be taught about the basics of menstruation. The workplaces and managers should become understanding enough to take the situation under consideration and provide the menstruating women with breaks when they need them. This will make it more comfortable for women to work in a surrounding with facilities, practices and policies which are primarily designed for men than women.
Conclusion
Menstruation is not something that can be neglected. It is a monthly cycle that every single woman experiences for three to six days. Not just normally, it is an extreme experience for many.
Being taboo, menstruation is still talked about in India with raised eyebrows and repugnance. Proposing a "Menstrual Leave" policy in such a country will be challenging, but it is the much-needed step to promote its de-stigmatisation.
Getting down on menstrual leave can bring mental solace for women and permit them to use these days to remain at home with a sense of safety, convenience and being understood.
The Bill tackles the stigma by removing the requirement that you explain why you're taking the leave. Transgender people are also spared from having to reveal personal information by having an open form of leave. Both men and women need to accept their biological distinctions.
Finally, for ethical reasons and to generate a more engaged and productive workforce, workplaces must be inclusive of women's bodies. Because there is already enough bias against women in the workplace and elsewhere, this Bill must include a sensitive, well-thought-out, and meticulously organised policy.
Effective implementation is essential. Addressing these types of concerns will make the workplace accommodating not just for the men but also for the other genders.
Read Next: What Are the Arguments Against and in Favour of the NJAC Act
ABOUT THE AUTHOR
Tanya Rani completed her graduation in 2019. She seeks to establish a career with an organisation committed to upholding and utilising the full strength of law. In her free time, Tanya likes to read and draw. Besides being a foodie and a sports lover, she also likes to explore new places and meet new people.
References:
WritingLaw » Law Articles » Menstruation Benefits Bill – What You Need to Know!