401. High Court's powers of revision.
(1) In the case of any proceeding the record of which has been called for by itself or which otherwise comes to its knowledge, the High Court may, in its discretion, exercise any of the powers conferred on a Court of Appeal by sections 386, 389, 390 and 391 or on a Court of Session by section 307 and, when the Judges composing the Court of revision are equally divided in opinion, the case shall be disposed of in the manner provided by section 392.
(2) No order under this section shall be made to the prejudice of the accused or other person unless he has had an opportunity of being heard either personally or by pleader in his own defence.
(3) Nothing in this section shall be deemed to authorise a High Court to convert a finding of acquittal into one of conviction.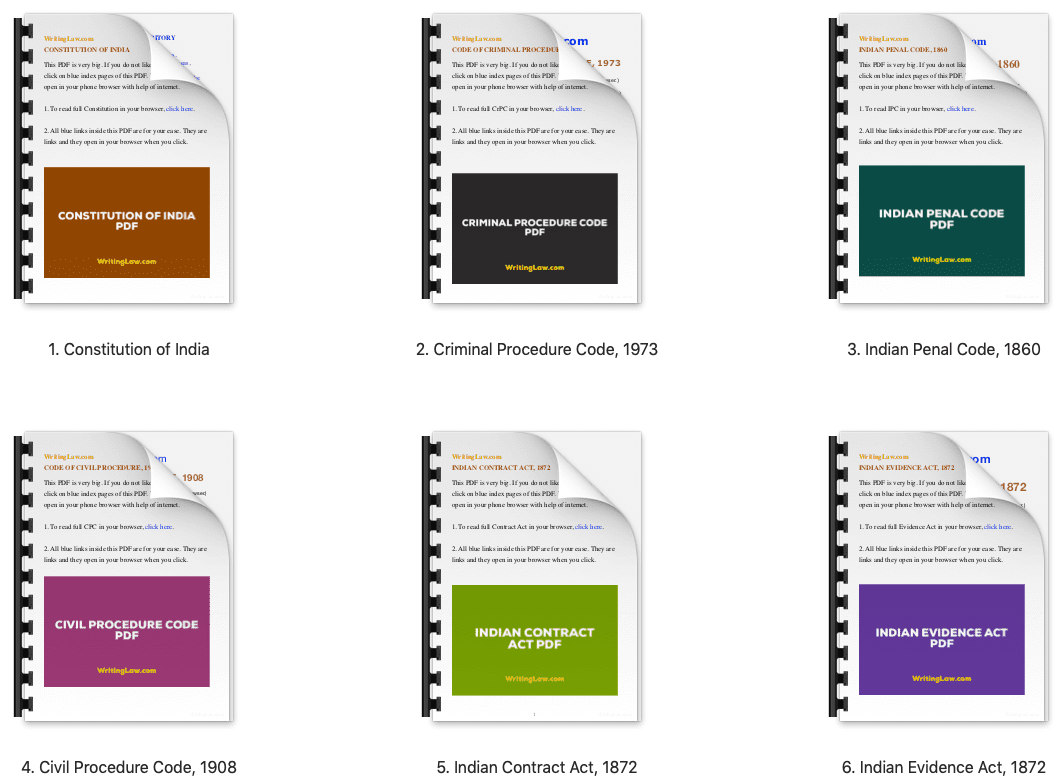 (4) Where under this Code an appeal lies and no appeal is brought, no proceeding by way of revision shall be entertained at the instance of the party who could have appealed.
(5) Where under this Code an appeal lies but an application for revision has been made to the High Court by any person and the High Court is satisfied that such application was made under the erroneous belief that no appeal lies thereto and that it is necessary in the interests of justice so to do, the High Court may treat the application for revision as a petition of appeal and deal with the same accordingly.
Comments:
(i) When High Court adjourned all cases of a particular Advocate for some period it was wrong on part of High Court to pass ex parte order in revision application in which that particular Advocate was appearing;
Chandraeshwar Nath Jain v. State of Uttar Pradesh, AIR 1981
(ii) High Court was not justified in interfering with current findings of fact and acquitting accused in offence of criminal breach of trust;
State of Karnataka v. Maygowda, AIr 1982 SC
(iii) When accused acquitted without considering material evidence with inconsistent and faulty reasonings and probative value of FIR also ignored, High Court was justified in directing retrial;
Ayodhya Dube v. Ram Sumer Singh, AIR 1981 SC
(iv) When complaint makes out prima facie case in proceeding instituted against partnership firm along with its partners and its managing partner dies, High Court should not quash proceeding;
Drugs Inspector v. B.K.A. Krishnaiah, AIR 1981
(v) In absence of any statutory provision High Court cannot award sentence below the prescribed minimum under any special circumstances;
State of Andhra Pradesh v. R. Ranga Damappa, AIR 1982 SC
(vi) The revisional jurisdiction when involved by a private complainant against an order of acquittal ought not to be exercised lightly and that it could be exercised only in exceptional case where the interests of public justice require interference for the correction of a manifest illegality or the prevention of a gross miscarriage of justice;
Kaptan Singh v. State of Madhya Pradesh, (1997)
Read CrPC bare act in a systematic and better way.
Download nice, mobile friendly CrPC PDF.
WritingLaw » CrPC »