Section 53 IPC. Punishment.
The punishments to which offenders are liable under the provisions of this Code are-
First – Death;
Secondly – Imprisonment for life;
Thirdly [Omitted by Act 17 of 1949]
Fourthly – Imprisonment, which is of two descriptions, namely-
(1) Rigorous, that is, with hard labour;
(2) Simple;
Fifthly – Forfeiture of property;
Sixthly – Fine.
Related: Here is a law note that tells you about Punishments under IPC.
Download beautiful, colourful, mobile friendly PDF for IPC.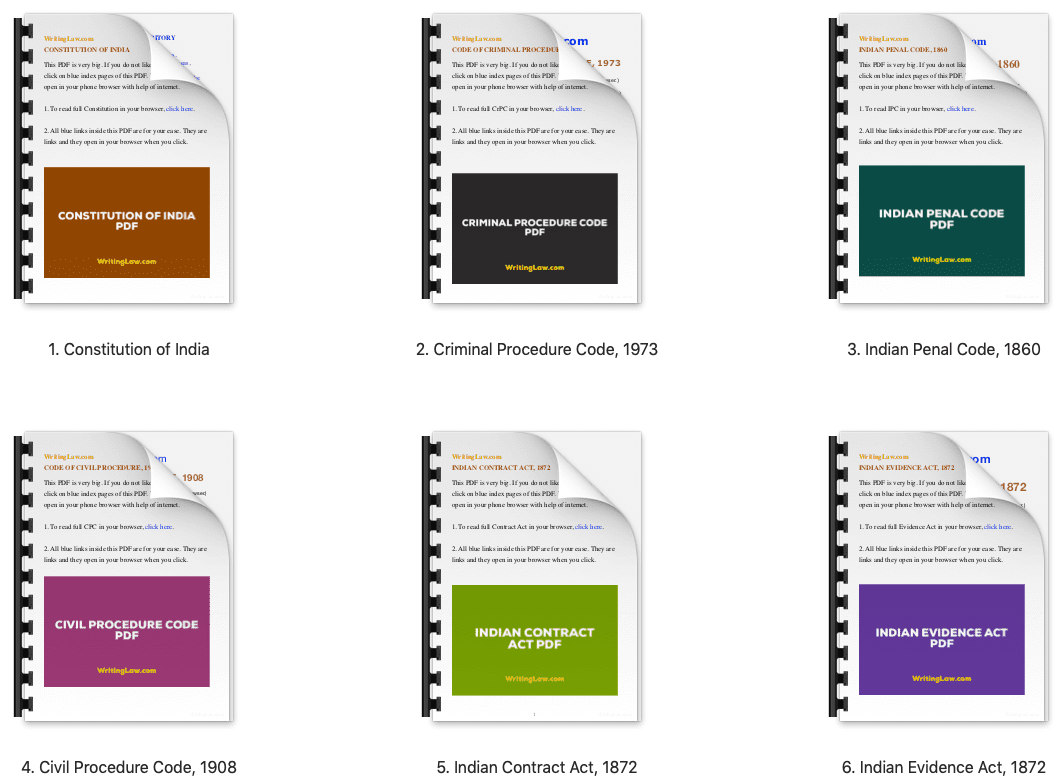 WritingLaw » IPC » Section 53 – Indian Penal Code