67. Proof of signature and handwriting of person alleged to have signed or written document produced.
If a document is alleged to be signed or to have been written wholly or in part by any person, the signature or the handwriting of so much of the document as is alleged to be in that person's handwriting must be proved to be in his handwriting.
*Admissibility- Non-examination of executants of receipt admissibility of receipts not proper.
Related Case- Ramkrishna Dode v. Anand, 1999
Read Indian Evidence Act in a beautiful, systematic way.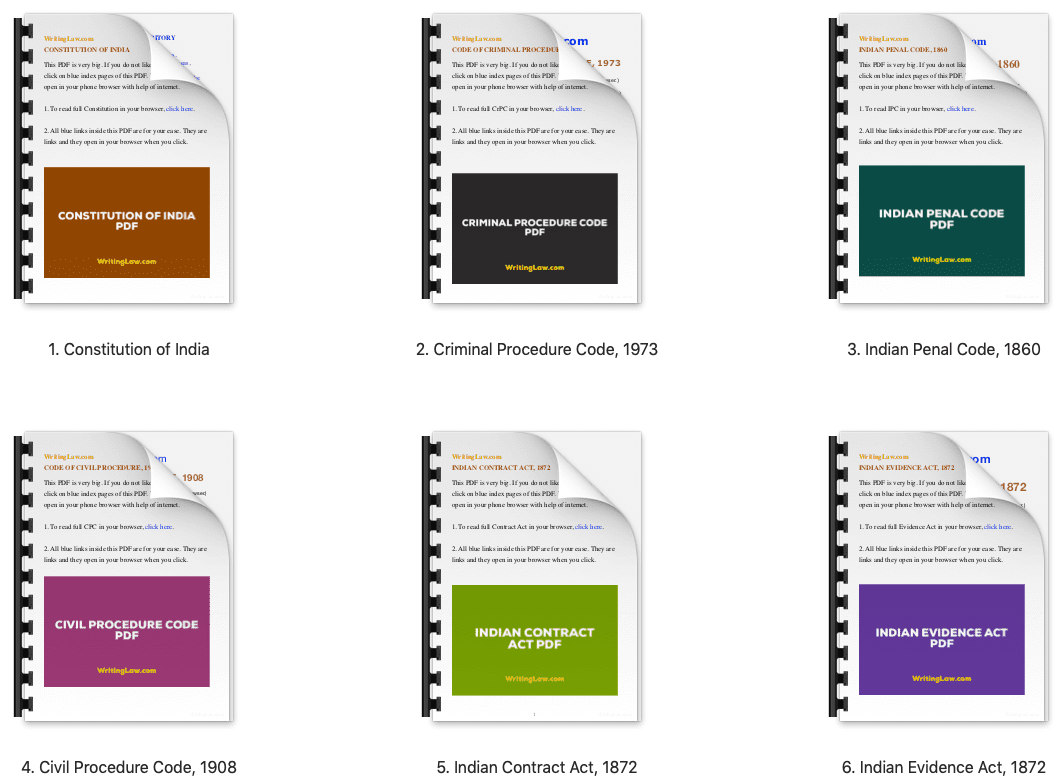 Read Evidence Act each section wise.
Download beautiful, colourful PDF for Evidence Act.
WritingLaw » Evidence Act, 1872 »