Bare Acts on WritingLaw.com are systematic and updated. The font size of this website is perfect. It is big so that you do not put a strain on your eyes. Here is how to save time and read any bare act quickly in one touch.
IF YOU USE ANDROID
Step #1. Open Chrome.
Step #2. Go to any important bare act or law note page.
Step #3. Tap on three dots button from the top right.
Step #4. Tap on Add to Home Screen → Add.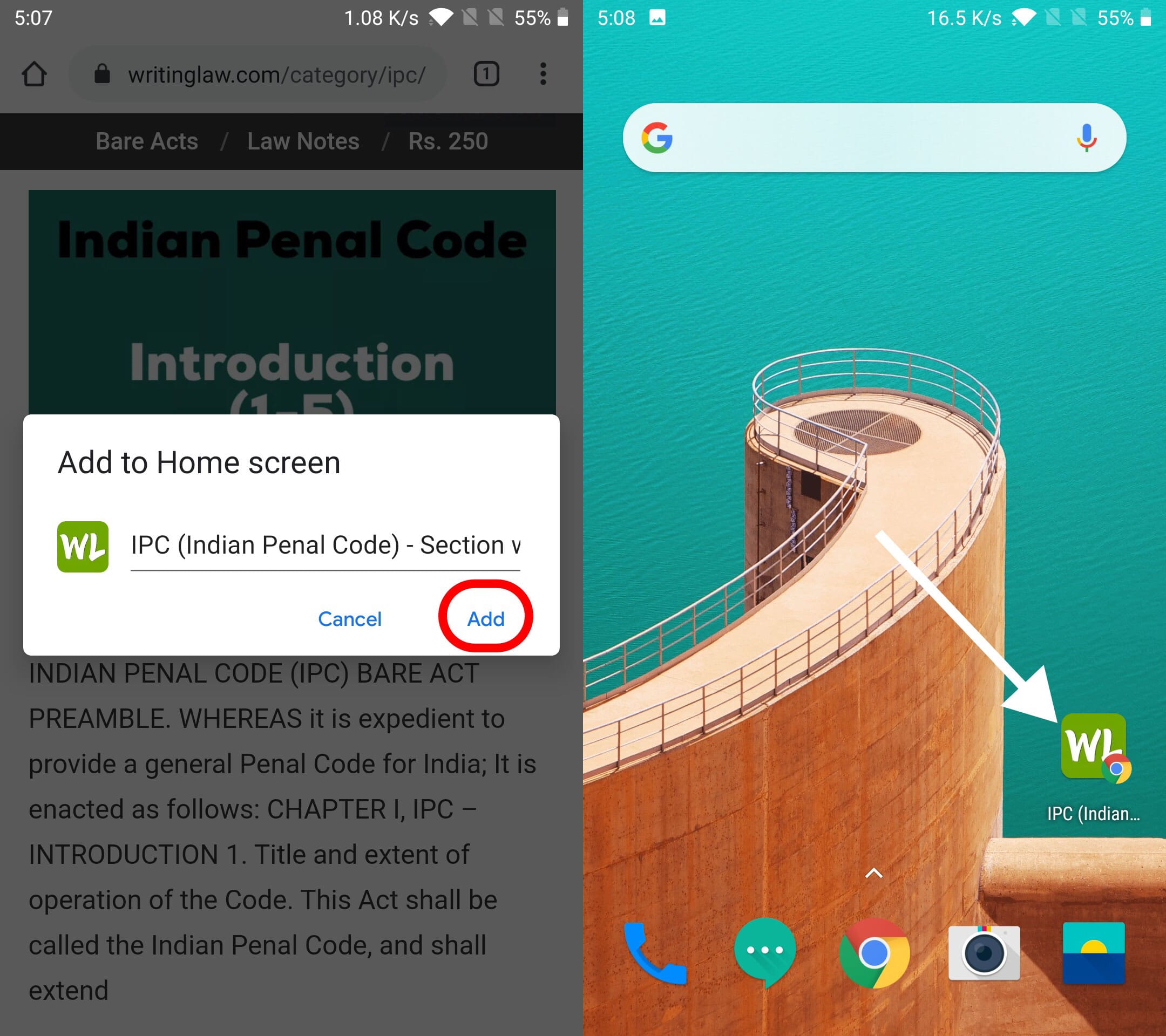 The most important bare acts links are – IPC, CrPC, CPC, Constitution, Evidence Act, All Bare Acts.
The website icon looks just like an app. You can move it anywhere you want. Now when you tap once on it, the proper bare act will quickly open in Chrome.
You can add notes, MCQ, etc and access them in one touch.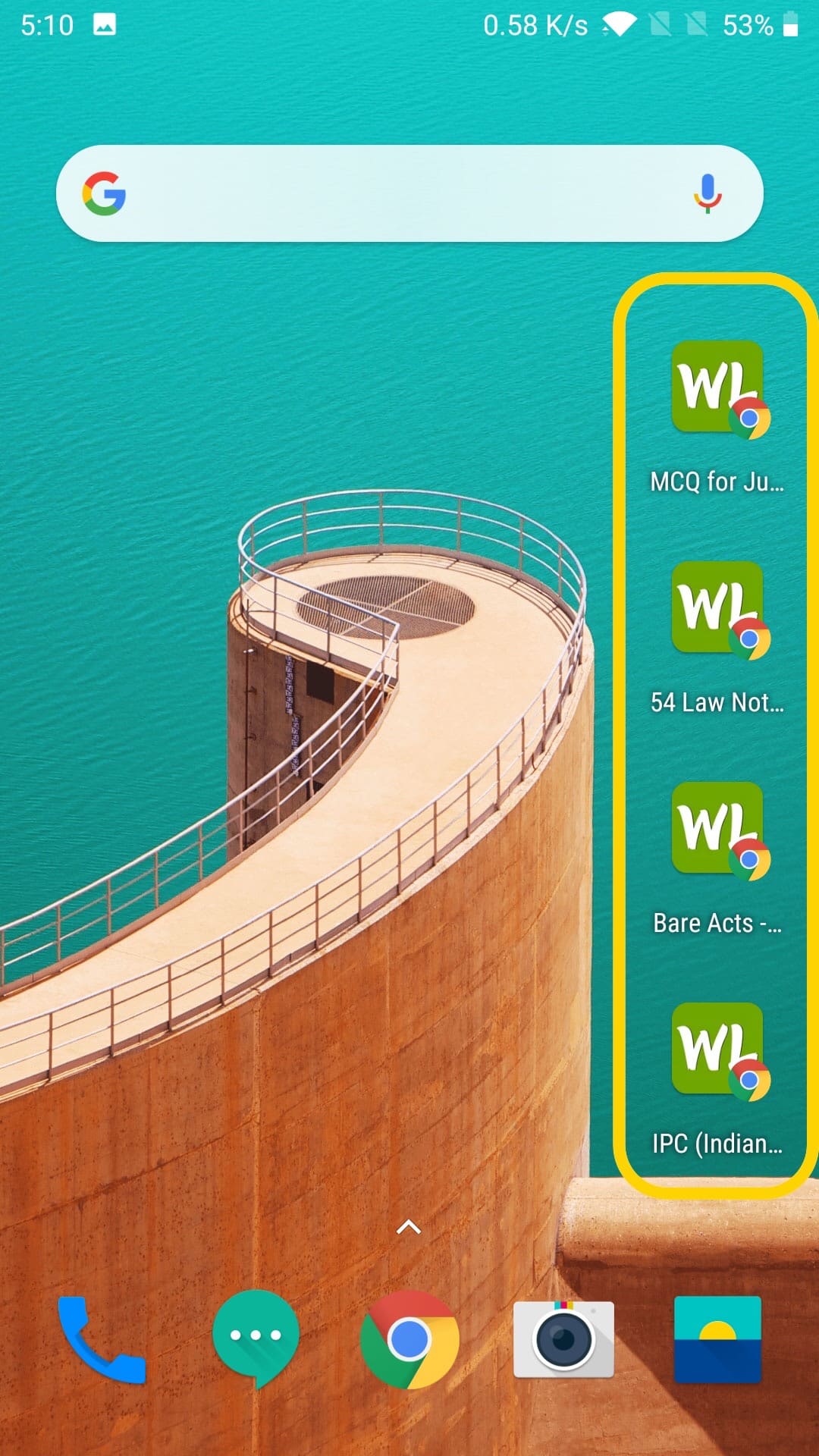 If you use iPhone: Open Safari, go to the WritingLaw website, and tap on the small square with an up arrow button and then tap on Add to Home Screen. It looks just like an app. You can move it anywhere you like. See Picture.
Are you on a computer? Launch Camera on your phone and scan this QR Code to open it quickly on your mobile. After that, you can add it to your screen.

---
Tip to Search Any Bare Act Section Easily and Read Quickly
WritingLaw has one search box on each page. This search box is handy. You do not need to type long words. (you can if you want)
To read any bare act section or article type in short words like-
● 120 Cons (No need to write full 'constitution.' No need to write 'article')
● 319 IPC (No need to write 'section' or full 'Indian Penal Code.')
● 266 CRPC (for Criminal Procedure Code)
● Order 32 Rule 1 (No need to write 'Civil Procedure Code')
● 120 TPA (for Transfer of Property Act)
● 68 Evi (for Indian Evidence Act)
● 160 Cont (for Indian Contract Act)
● Similarly, for Specific Act, Limitation Act, Partnership Act, Sale of Goods Act, and others, just type the section and then one word like 'Specific,' 'Limitation,' 'Goods,' etc.
---
*WhatsApp Terms and Conditions
If you message me anything on WhatsApp, you permit me to save your number. Plus, after this, you will see law content that I put as WhatsApp stories and/+or receive direct law messages from me. It might be anytime during the day or night. I might also be able to see your profile picture, status, updates, etc.
Any day you wish to stop the WhatsApp service, write STOP and send me on WhatsApp. Your number will be deleted permanently.
Please note: We also have law posts related to topics like sexual harassment, rape, etc. And as per the daily schedule, we send links to read these via WhatsApp to read such posts. All are focused on legal aspects. Please keep this in consideration before connecting on WhatsApp.
---
Want to read everything offline, without internet, or ads?
Buy all law PDFs