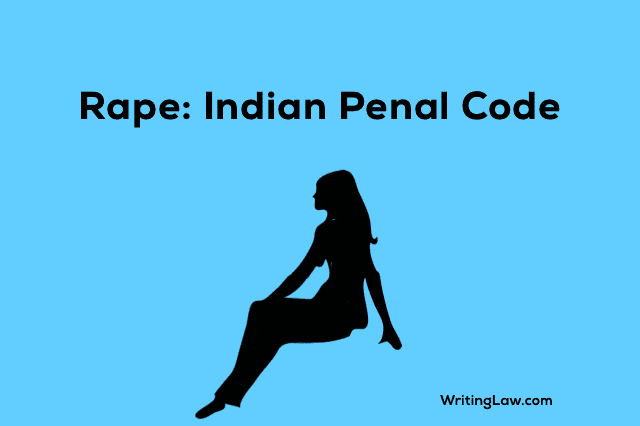 India is a developing country, but still, rape is a persisting problem at present. Rape is a mark of disgrace that has existed for a long time.
According to data from the National Crime Records Bureau (NCRB), a total of 32,559 incidents of rape were reported during 2017, which rose to 33,356 cases in the year 2018. Also, 91 rapes were reported every single day across the country in 2018. These are just the cases that are registered.
Most of the victims do not even register the cases in fear that they will not either be believed, or this will, in turn, create damage to one self's image. Every year only a small proportion of rapes make it to the court.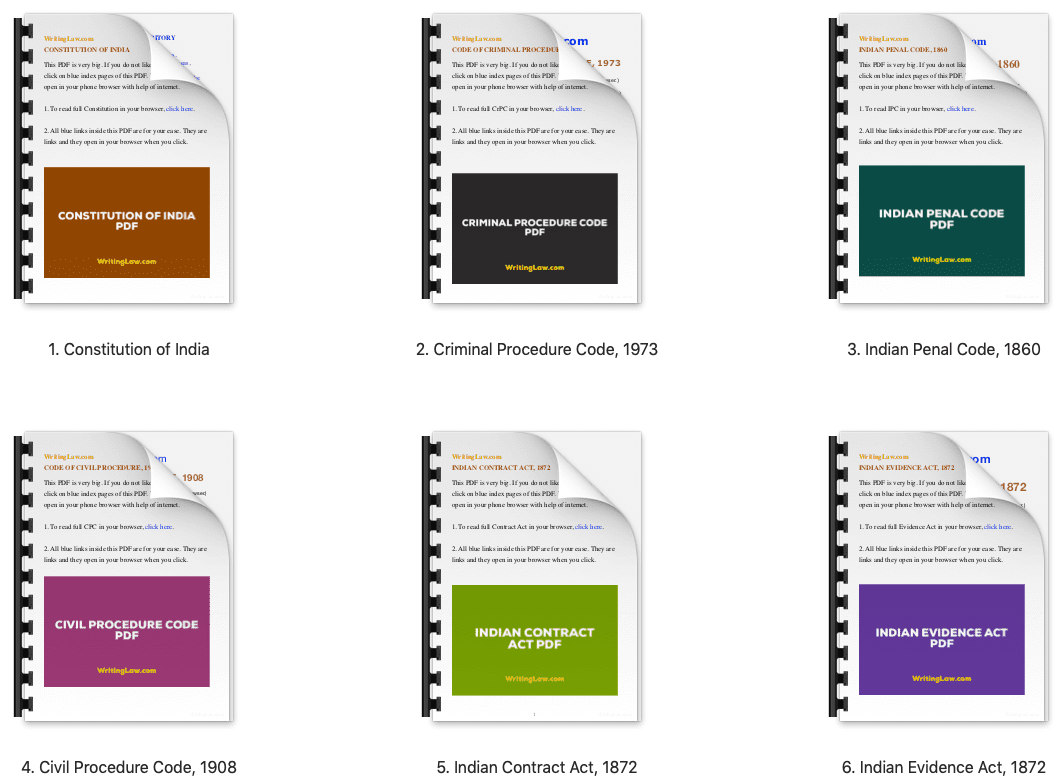 However, the willingness to report rape has increased in the last few years, after several incidents of rape cases received widespread media attention and public protest. This has also led the Indian Government to reform its Penal Code for crimes of rape and sexual violence.
Rape
As defined in Section 375 of the Indian Penal Code, a man is said to commit the 'rape' if he penetrates his penis into the vagina, mouth, urethra, or anus of a woman to any extent; if he inserts any object or a part of the body, not being the penis, into the vagina, the urethra, or anus of a woman, or makes her do so with him or any other person, or if he applies his mouth to the vagina, anus, urethra of a woman, or makes her do the same with him or any other person.
The court decides the acts mentioned above are rape on the following points:
It happens without her consent and against her will.
She agrees, but just because she or someone she knows is in danger.
She agrees because she believes the other person to be her husband.
When she is under 18 years of age.
The act is performed with her consent, but at the time of giving consent, she is of unsound mind, intoxicated or unconscious.
Gang Rape
Section 376 of IPC defines gang rape as where a woman is raped by one or more persons constituting a group or acting in furtherance of a common intention; each of those persons shall be deemed to have committed the offence of gang rape. In short, when a woman is raped by one or more persons of a group, each of them has committed the gang rape.
Aggravated Rape
Aggravated rape is an offence of rape that is committed when either the victim or that criminal is in a special position. Rape, which results in the death of the victim or her ending up in a permanent vegetative state, and gang rape, is another form of aggravated rape.
Marital Rape
Marital rape is an act of sexual intercourse by a man with his wife without her consent. It is not a criminal offence under the IPC. Section 375 of the Indian Penal Code considers forced sex in marriages as a crime only when the wife is below age 15.
If a couple is married, but living separately, then the 'marital rape' exception no longer applies, and the husband can be convicted of rape if there is no consent. The punishment for the husband is imprisonment for a term of between 2-7 years with a fine.
Related: What Is the Legal Status of Marital Rape in India?
Some Recent Rape Cases in India
Ajmer Rape Case, 1992
The Ajmer rape case of 1992 was one of India's biggest cases of coerced sexual exploitation. The incident happened in Ajmer, Rajasthan. In this case, a group of men was found to be targeting young girls.
Firstly, Farooq Chisty tricked a girl from Sophia Senior Secondary school, Ajmer, and captured her obscene photos. After that, he blackmailed the girl by saying that he would show the pictures to her friends and classmates. In time, other girls were also raped and sexually exploited. This cycle continued so forth.
The incident came out after 'Navjyoti,' a local paper, published some nude images and a story that spoke about school students being blackmailed by local gangs. At last, 18 serial offenders were charged in court. Eight out of them were convicted for life, and four among them were later acquitted in 2001.
Delhi Gang Rape Case, 2012
The case is also known as the Nirbhaya Rape case. In 2012, a 23-year-old student was gang-raped on a bus. The girl was with her male friend, and they boarded an off-duty bus to return home after watching a movie at an upscale mall. Six men who were already on the bus raped the girl after brutally assaulting her with an iron rod. Her friend was beaten by the same rod. They were then thrown out of the bus, naked. The victim died after two weeks.
Mumbai Gang Rape Case, 2013
This case is most famously known as the Shakti Mills Gang Rape case. In 2013, a 22-year-old photojournalist was gang-raped by five persons, including a juvenile, when she had gone to the deserted Shakti Mills compound, near Mahalaxmi in South Mumbai, with a male colleague for an assignment. Her colleague was beaten and tied with the belt during the incident. Three of the accused, who were adults, were hanged till death, and the juvenile was sent to a correction facility for three years to the Juvenile Justice Board and sentenced to three years (including time in custody) in a Nasik reform school.
Rape of 86-Year-Old woman, Delhi, 2020
The woman was outside her house, waiting for the milkman in the Chhawla village area of Delhi on September 7, 2020, when a 32-year-old man allegedly approached her. The man took her to a nearby farm, and he raped her there. The accused is a resident of the Rewla Khanpur locality in Delhi. The woman was rescued by local villagers who heard her sound of cries while passing by the farm. They rescued the woman and caught the accused red-handed. Villagers handed over the accused to the police.
Rape and Murder of 13-Year-Old Girl, Uttar Pradesh, 2020
The incident took place in August 2020 in Pakaria village in the Lakhimpur Kheri district. The girl went to pee out in the fields. When she didn't return home after a long time, the family went to search for her. They said that they found serious injuries on the body. The post-mortem examination concluded that she had died from strangulation after being raped.
Hathras Gang Rape Case, Uttar Pradesh, 2020
The incident took place in Hathras, Uttar Pradesh, on September 29, 2020. As per reports, a 19-year-old girl was working in her field when four men dragged her by her dupatta and gang-raped her. The girl had multiple fractures and was in the intensive care unit for two weeks. At first, she was taken to the Chand Pa police station, where the police rejected her claims and, according to the family, also humiliated them. Just before she died on 29th September 2020, she was moved to Delhi, but unfortunately, she succumbed to her injuries.
Reasons Behind Rape
We all know the famous statistics. In India, a woman is raped every 15 minutes, and this includes the cases that are not reported. In my opinion, the reasons for the RAPE of a child or woman are:
1. Low status of women: In India, gender equality is still prevailing. Also, India is amongst the countries in the world that have the lowest women's health and safety. Women are treated as inferior. A wife's duty is considered to serve his husband.
2. Inappropriate guidance in sex education: We Indians hesitate in talking about sexuality, reproductive rights, menstruation, or sexual desires. But the reality is this aspect has a lot of potential to change the current landscape. Providing adolescent education or sex education in primary school might remove the root cause of the problem.
3. Lot of laws but no justice: India has too many laws, but the problem lies with the enforcement. Delay in trials, slow investigation, and low rate of conviction is other important cause. The conviction rate in India is around 26%. India has about 15 judges for every 1 million people, while China has 159 judges.
In the Hyderabad case, the police refused to lodge a complaint and did not track her phone, saying that she must have 'eloped with her boyfriend.' The woman's family had also told the National Commission for Women that Hyderabad Police wasted precious time, which could have saved her life.
4. Lack of Public Safety: There is no safety for women. Women who drink, smoke, or go to pubs are seen as morally loose in Indian society. No matter what time of the day it is, a woman is seen as an object of entertainment. Street lights in many cities are still extremely poor. Also, the absence of women's toilets is a cause of serious concern to women's safety.
5. Blaming clothing: People often judge girls by their clothes. Nevertheless, the victims are often blamed for wearing provocative clothes. A legislator in Rajasthan suggested banning skirts as a uniform for girls in private schools, citing it as the reason for increased sexual harassment cases.
6. Less number of female police: According to studies, it can be concluded that women are more likely to report sexual crimes to female police as they are more comfortable with them. When a woman reports to male police, they often have a fear of being demeaned by them. Women, most of the time, prefer to stay silent or ignored when they face sexual violence. They believe that if they speak up, nobody will support them.
"The police refused to file a complaint. Instead, they asked my sister such vulgar details; it was as if she was being raped all over again. There was no lady police officer; they were all men. My sister cried in front of them and kept asking, 'would you still ask such questions if I were your daughter?'" – The rape victim's sister said in a telephone interview from her village.
How Decriminalizing Prostitution Reduces Rape?
India, by decriminalizing prostitution (making prostitution legal), can reduce sexual offences in society. Decriminalizing sex provides an anonymous, appealing, and easily accessible outlet for sex to otherwise violent individuals.
With a legal and easier alternative available, people who wish to satisfy their sexual urges or desires will resort to prostitutes rather than committing heinous sexual crimes such as rapes for the same purpose.
When the Rhode Island legislature inadvertently decriminalized indoor prostitution for several years, the state saw a 30 percent decline in reported rapes and a 40 percent decline in female gonorrhea incidence.
Also, with the closure of brothels in 1959, Queensland experienced a 149% increase in the rate of rape. When prostitution is decriminalized and regulated, sexual predators are less likely to strike at any random woman.
Legal Provisions Related to Rape
Indian Penal Code, 1860
Section 228A: Disclosure of the identity of the victim of certain offences, etc.
The section was added by Criminal Law (Amendment) Act, 1983. This section of IPC makes disclosure of the identity of rape victims a punishable offence. As per the section 228A, if any person prints or publishes the name of the victim or any matter from which the identity of a victim of any of the offences under sections 376, 376-A, 376-B, 376-C, and 376-D may be known, shall be punished with simple or rigorous imprisonment for a term extending up to two years and also be liable to fine.
Section 376(1): Punishment for Rape
This section provides for the punishment of the Rape. As per this section, any person who commits rape shall be punishable with rigorous imprisonment of either description for a term of not less than 10 years, but it may extend to imprisonment for a lifetime and shall also be liable to fine. It also provides for the exception a person is not punishable for the cases that are provided under section 376(2) of the IPC.
Section 376(2) (a), (b), (c) and (d): Punishment for Custodial Rape
This section of the IPC provides for custodial rape. If rape is committed on a woman in their or their subordinate's custody – a police officer, within the limits of the police station to which he is appointed, or in the premises of any station house whether or not situated in the police station to which he is appointed, or on a woman in his custody or in the custody of a police officer subordinate to him, or by a public servant, or by the management or the staff of a jail, remand home or other places of custody, or a women's or children's institution, or being on the management or on the staff of a hospital, shall be punishable with rigorous imprisonment for a term of not less than 10 years, but it may extend to imprisonment for lifetime and shall also be liable to fine. A court may also impose imprisonment of description for a term of less than ten years for an adequate and special reason.
Section 376(2) (e), (f): Punishment for rape on a pregnant woman and to a woman who is under 12 years of age
As per this section, if any person commits a rape to a woman knowing her to be pregnant or less than the age of 12-years-old shall be punishable with rigorous imprisonment for a term of not less than 10 years, which may extend to imprisonment for lifetime and shall also be liable to fine. A court may also impose a sentence of imprisonment of description for a term of less than ten years for an adequate and special reason.
Section 376(2) (g): Punishment for Gang Rape
This section provides for the punishment of gang rape. Gang rape is defined above. A person committing a gang rape shall be punishable with rigorous imprisonment for a term of not less than 10 years, which may extend to imprisonment for lifetime, and shall also be liable to fine. A court may also impose a sentence of imprisonment of description for a term of less than ten years for an adequate and special reason.
Section 376A: Punishment for causing death or resulting in a persistent vegetative state of the victim
As per this section, if any person at the time of committing offences provided under sub-section (1) or sub-section (2) of section 376 of IPC causes the death of a woman or such bodily injury that may result in the death or causes a woman to be in the persistent vegetative state shall be punishable with rigorous imprisonment for a term of not less than 20 years, but it may extend to imprisonment for life or with death.
Section 376B: Sexual intercourse by husband upon his wife during separation
If any person commits sexual intercourse with her wife, who is living separately under a decree or separation or otherwise, shall be liable to punishment with imprisonment of either description for a term of not less than 2 years, and it can also be extended for a term of 7 years and also be held liable to fine.
Section 376C: Sexual intercourse by a person in authority
According to this section, any person who being in a position of authority or a fiduciary relationship; or a public servant; or superintendent or manager of jail; or being on the management of the hospital or being on the staff of a hospital, induces or seduces any woman to have sexual intercourse with him, such sexual intercourse can be said as rape and shall be punishable with rigorous imprisonment of either description of not less than 5 years, and it may extend to 10 years and shall also be liable to fine.
Section 376E: Punishment for repeat offenders
This section provides punishment for the offenders, who are being convicted for the second time for rape, rape causing death or resulting in a permanent vegetative state, or gang rape. Such an offender shall be punishable with imprisonment for life or with death.
Criminal Procedure Code, 1973
Section 164A: Medical Examination of the Victim of the Rape
Under this section, provisions for the medical examination of the rape victim are given. It provides that the medical examination should be conducted by a registered medical practitioner employed in a hospital run by a Government or by a local authority. It also states that the victim should be sent to such a registered practitioner within 24 hours from the time of receiving the information about the commission of the offence.
Section 327(2): Court to be open
This section provides for the trial of rape or an offence provided under section 376, 376A, 376B, 376C, or 376D of the IPC, to be conducted in front of the camera. It also provides that if the presiding judge thinks it to be fit or an application by either of the parties received, it may allow a particular person to access the room or building where the trial is being held.
Anti-Rape Bill
Anti-Rape Bill came into force in 2013. It provides for life term punishment and even death sentence for rape convicts. It also provides punishment for strict offences like acid attacks, stalking, and voyeurism. It has amended various sections of the IPC, CrPC, and the Protection of Children from Sexual Offences Act.
For the first time, the law defines stalking and voyeurism as non-bailable offences, in case they are repeated. It has also defined an acid attack as a crime and granted a victim the right to self-defense. The law has also fixed the age for consensual sex, i.e., 18 years. It also provides that all the hospitals should provide medical treatment free of cost immediately to rape and acid attack victims.
Conclusions
Rape cases in India are rising day by day. Women are not safe, neither in the daylight nor in the night. In India, a woman is reportedly raped every 15 minutes. Moreover, Rape is the fourth most common crime against a woman in India.
Although there are laws in India to protect a woman from sexual offences and rape, talking about justice, is rarely received in India. Also, the conviction rate is too low in India.
Often, rape victims do not report to the police because they hesitate to make a complaint due to the stigma attached to it in society. Society, most of the time, blames only the victim either by saying they have male friends or they wear provocative clothes, or they walk out of the home at night.
Majorly, victims do not come forward to complain because they are not aware of the laws that have been made for their protection and safety. Honestly speaking, it is bitter but true; even police officials do not worry about the victims.
India still needs to make more strict laws for rapes. The women neither ask nor deserve to be raped, abused, or assaulted.
In my view, providing self-defense training to a woman should be made mandatory at the school level. Providing adequate sex education at the primary level of school can also help reduce rape in India to some extent.
Measures need to be taken by the Government to introduce laws to every citizen. We should establish zero-tolerance policies for sexual harassment and violence at the place where we live or work.
But, again, the question that arises is what if the laws have been made and there is no change in the society? What about the mentality of the people living in society? What about old customs and traditions?
Read Next:
1. Why Marital Rape Should Be Criminalised and Why It Shouldn't
2. Major Amendments Made By the Criminal Law (Amendment) Act, 2018
ABOUT THE AUTHOR
Subhashini Parihar is pursuing B.A.LL.B (3rd year) from IPS Academy, Indore. She is creative, motivated, and passionate. She loves exploring and gaining knowledge about different things.
October 2020: This is a guest post that has been completely written by the above-mentioned author. Opinions expressed are theirs. I, the admin of WritingLaw, just formatted the article and styled it. I have not touched the written part of the article except for minor grammatical corrections.
WritingLaw » Law Articles »