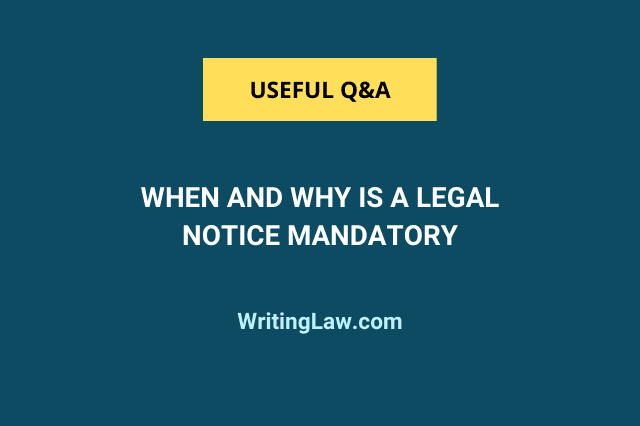 When a person intends to undertake legal proceedings against another, he notifies the recipient beforehand about his intention to do so. This is usually done by sending a legal notice to the recipient.
In simple terms, a legal notice is a formal written document through which the sender states his grievances to the recipient for him to acknowledge and fulfil the same. If the recipient fails to fulfil the same, a legal proceeding/suit will be initiated against him.
Sending legal notice as a warning before filing the suit will help settle the disputes without dragging the same to the court. Indian courts are overburdened with cases, and sending a legal notice can help resolve the matter beforehand.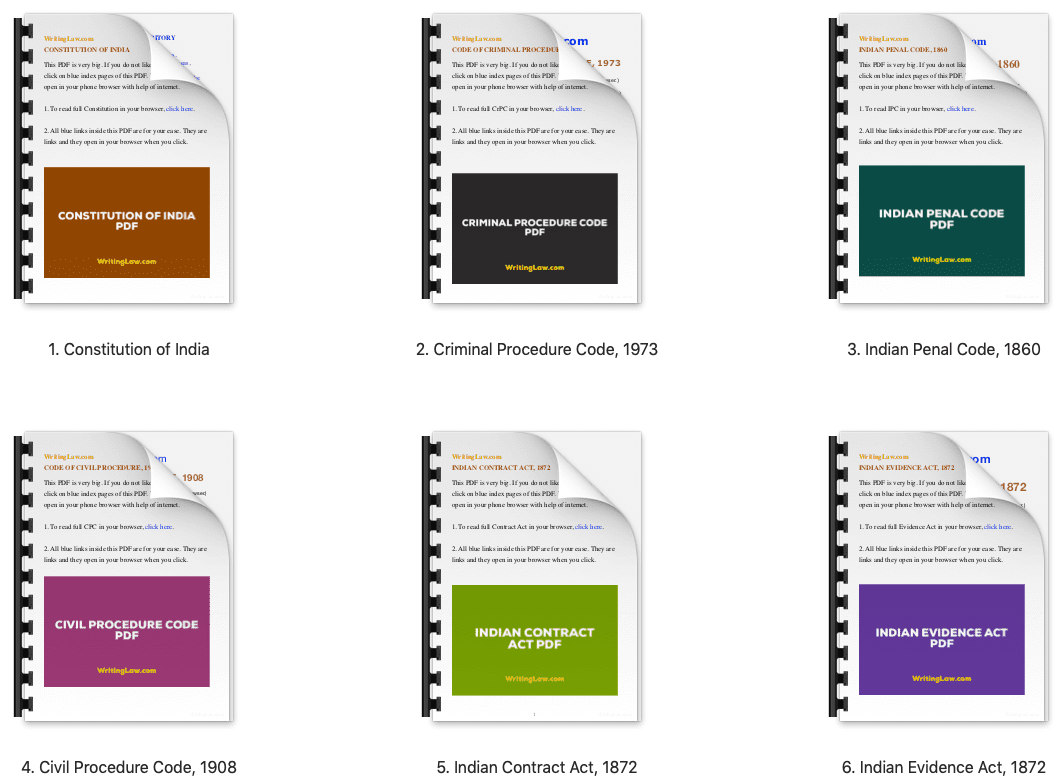 Though sending a legal notice is not mandatory in all civil cases, a legal notice is sent as a safety measure. This is because of certain statutory provisions which make it necessary to send legal notice before filing the suit. Some of those instances are provided herewith.
Section 80 of the Code of Civil Procedure holds that a legal notice is to be issued if the opposite party to the suit is government. That is, if a government official has violated a person's right, such person must issue a legal notice before moving to the court.
In case of dishonour of cheque, legal notice is to be sent.
In debt recovery procedures, a legal notice is to be served to the defaulter in accordance with the provisions of the Securitisation and Reconstruction of Financial Assets and Enforcement of Securities Interest Act, 2002 (SARFAESI Act).
The employer must send legal notice to the employee if he deprives the employee of his salary in any way.
Other than these, in money recovery cases and cases relating to partition, eviction, etc., legal notice is to be sent.
Thus, legal notice is a powerful tool that can be utilised to arrive at a negotiation. This can prevent unnecessary litigations. Moreover, it saves money, time and energy of the parties and the courts.
Read Next:
1. What Is Blanket Order?
2. What Is a Non-Disclosure Agreement?

Latest posts by Sidhida Varma S
(see all)
WritingLaw » Law Q&A »