What is Contempt of Court
Any act done with an intention to disrespect or tarnish the image of the court or wilful disobedience to any court order, judgement or decree can be defined as contempt of court.
Our Constitution has not precisely defined contempt of court, but according to Article 129, the Supreme Court has the power to punish for its contempt. Article 215 confers comparable powers to High Courts.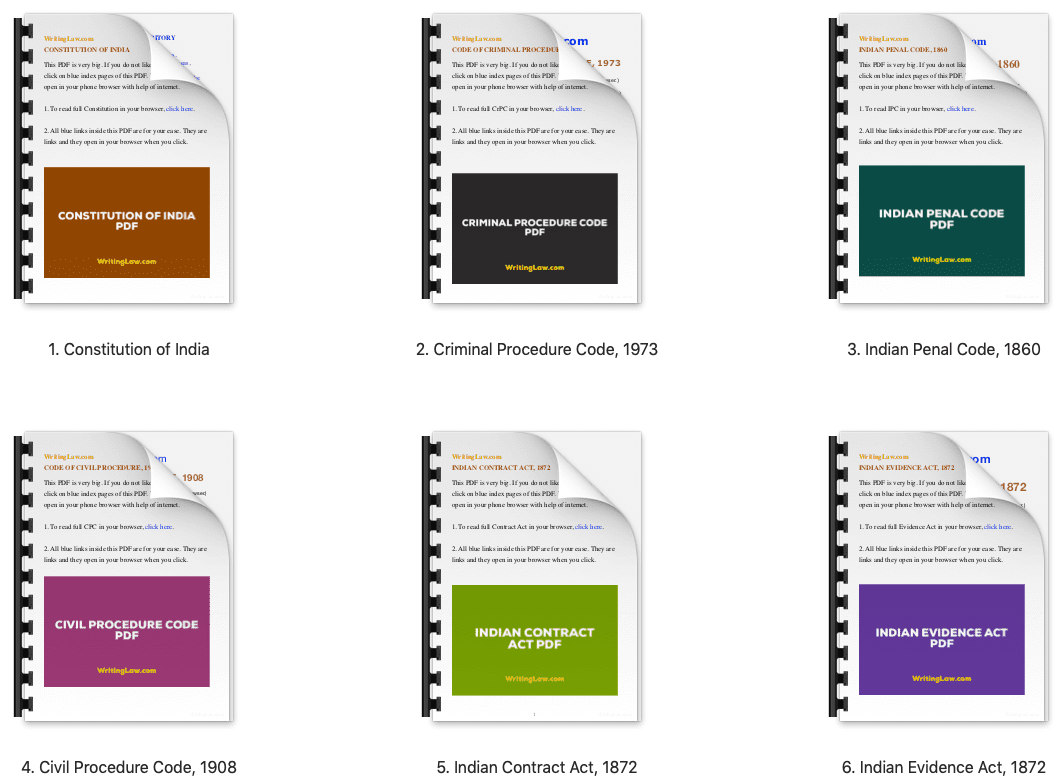 However, according to the Contempt of Courts Act, 1971, contempt of court is of two types:
Civil Contempt
Criminal Contempt
1. What is Civil Contempt
Civil contempt means wilful non-compliance to any court order, judgement, decree etc. However, simple non-compliance to any court order or judgement is not civil contempt. In such cases, the aggrieved party brings to the eye of the court through a petition or in other words, the judgement debtor commits civil contempt, and the judgement creditor brings the information before the court. Such contempt is less serious in nature, and strong pieces of evidence must support the defence. Mens-Rea is a must to prove civil contempt.
Example of civil contempt
If A, after receiving the order from a court for submission of a document needed in a case, fails to submit the document in the court, A is said to have committed the offence of civil contempt of court.
Punishment for civil contempt
According to section 12 of the Contempt of Courts Act, 1971, punishment for civil contempt is simple imprisonment for a term which may extend to six months, or with a fine which may extend to two thousand rupees, or with both.
Remedy for civil contempt
An apology is a good remedy. If the party is obliged to fulfil the obligation and offers an unconditional apology, the court may ward off the punishment with a warning. The explanation of section 12 of the Contempt of Courts Act, 1971 says that an apology simply cannot be rejected on the ground that it is conditional if it is made with genuine intention. The 2006 amendment introduced 'truth' as a valid defence.
Appeal for civil contempt
Section 19(3) of the Contempt of Courts Act, 1971 states appeal as a remedy against the aggrieved order. In Varda Kant Mishra vs Orissa State the Hon'ble apex court clarified that once the court acquitted the accused in a contempt case, no appeal shall lie against the accused.
2. What is Criminal Contempt
Criminal contempt is defined in section 2(c) of the Contempt of Courts Act, 1971. It states that any publication either by words (spoken or written) or by signs or visible representation etc., which tarnishes the image of the court or anything which interferes with the judicial proceeding by any means amounts to criminal contempt.
Such type of offence is more serious in nature. Even judicial officers, judges also come under the purview of criminal contempt.
Note: Innocent publication and distribution is not contempt. In other words, interpretation of the judicial proceeding should be just, proper, fair and well defined.
Example of criminal contempt
If A tries to stop the judge from reaching the office or court, A is said to have committed the offence of criminal contempt of court.
Who can take cognizance of criminal contempt?
The court may take cognizance either:
Suo-Moto.
Writing from the Advocate General.
Any other person with the consent of Advocate General in writing. The reason behind obtaining consent is to avoid airheaded (silly or foolish) cases.
Punishment for criminal contempt
Our Constitution empowers the apex court under Articles 129, 142(2) and High Courts under Article 215 to take cognizance for contempt of courts.
For criminal contempt of courts, there is no such thing prescribed in the statute. However, it is left to the courts' discretion to award punishment.
Limitation for criminal contempt
One year from the date of commission of the offence.
Latest case laws of criminal contempt
Justice CS Karnan was the 1st sitting judge who was jailed for contempt of court in 2017. He was kept in prison in Kolkata, and the apex court had rejected the bail petition. The apex court had convicted him guilty for the allegations made against fellow judges. Justice Karnan had failed to provide evidence in support of his claim.
A 3 judge bench of the Hon'ble Supreme Court on 31st August 2020 imposed a 1 rupee fine on Prashant Bhushan, Advocate for contempt of court. The court held Mr Bhushan guilty of his tweets (Mr Bhushan had posted a photo of the CJI on a bike without a helmet) against India's Chief Justice. Mr Bhushan was awarded a chance to render his sincere apology, to which he replied, 'the tweets represented bonafide beliefs, and an apology would be dishonest'.
ABOUT THE AUTHOR
This article is written by Amit Kumar Das, B.Tech, LLB. He is a practicing advocate from Odisha High Court & Puri District Courts.
WritingLaw » Law Notes »