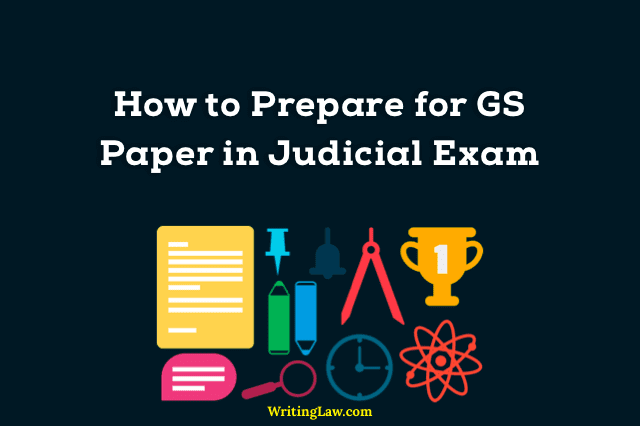 The life of a law student is surrounded with yellow colour bare act books or colourful bare act PDFs. With time bare acts become a friend.
The candidates preparing for the judiciary exams for 2023 often send their queries about preparing for General Studies (GS) paper in the judicial exam 2023. Studying for GS paper is not tough, but avoiding it can be troublesome.
How to Cover GS for Judicial Services Exam, 2023
Our elders advise us to read the newspaper daily. But we, because of our laziness, usually flip on to magazines or just the sections that excite us like sports or entertainment.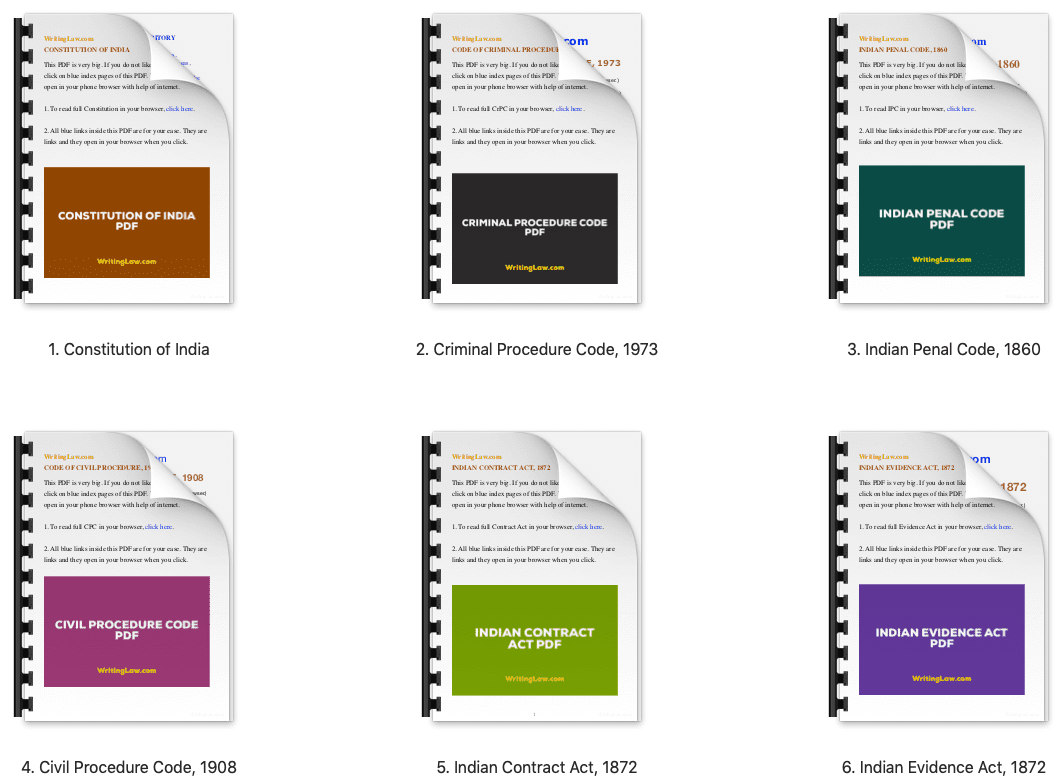 A candidate preparing for any service, or a post meant to serve the nation, must be aware of all current issues happening in the world. If you are not acquainted with the problems persisting in the present, how will you deal with them (if once selected for the office)?
7 Tips to Clear GS Paper in Judiciary Exam
General studies paper, unlike other subjects of the civil services exam, is not that tough. GS paper in the judicial services exam can be cracked with the right guidance.
Some tips for covering General Studies (GS) paper in judiciary exams are:
1. Make a daily habit of reading the newspaper. You can refer to any good newspaper. The recommended ones are The Hindu (only for their presentation of facts), Indian Express, and Times of India. You may select one that is available near you. Important: Do not treat opinion pieces, most editorials, and similar newspaper columns as facts.
2. While reading the newspaper, make notes on important issues related to your field, like those concerning the legal arena. Brief notes can help you remember it for long. These personally made notes are also helpful for last moment revision.
3. Make a schedule for revising static general studies parts like history or geography. These remain the same. For example, facts about Chhatrapati Shivaji Maharaj will be the same today and even after three years. Similarly, the length of the river Ganga or the height of Mount Everest will stay the same. These are called static GS questions. Use any reputable book to cover these.
4. Never read multiple magazines at one time. This can lead to confusion. Select any one good magazine like Pratiyogita Darpan, Chronicles, or Ghatna Chakra.
5. Making charts or flowcharts always help more than words. A visual representation can be memorised for an extended period. You can draw maps of important places, wildlife sanctuaries, wetlands, etc.
6. Studying from numerous sources can only make you informative but not exam-intelligent. The smart approach is studying from one material again and again.
7. Giving mock tests and examining yourself is a necessary task. Solving past year question papers can be helpful. If you don't know your weaknesses, then how will you be able to remove them?
Do all States have GS Paper in Judicial Services Exam
Different states require a distinct approach and strategy. GS is not a part of every state judicial services exam, but few states like Uttar Pradesh, Bihar have a separate paper for it as GS Paper-I.
Some states like Delhi, Uttarakhand have only the current affairs section in the paper. You may check a particular state's syllabus online before preparing for it. It is a scoring subject altogether and can take a candidate's name to the merit list!
Which Subjects to Prepare for GS in Judiciary
General studies is considered as deep as the ocean. You can never say that I have covered or completed the whole GS! But this is the real beauty and charm of this subject. The more you study it, the more it attracts your curiosity.
Here are some of the subjects you need to cover for the judicial services exam:
1. History: You need to cover ancient, modern, and medieval history for the exam. As per past year question papers, the questions were mostly asked from ancient and modern history. You may refer to NCERT books, Bipan Chandra for modern history and Lucent.
2. Geography: For covering geography, you mainly need to focus on NCERT books, especially of 9th and 11th standards. Reading reference books may waste your crucial time. So study smart.
3. Polity: It is an essential subject as it is familiar to many concepts of constitutional law like federalism, centre-state relations, fundamental rights, and many more. Reading NCERT books and referring to M Laxmikanth is sufficient for judicial services.
4. General Science: The questions from science are always asked up to class 10th standard. You need to prepare basic concepts of science like force, motion, the human body, etc. Reading from NCERT books and Lucent is more than sufficient. Kindly don't refer to bulky reference books.
5. Current Affairs: This section of the paper is always challenging. You can only predict from which area questions can be asked but can't be sure of it. Studying from sources like Pratiyogita Darpan and newspapers can be helpful. Nowadays, even apps are available for getting updates on current issues.
Note: Lucent books are advisable for covering GS.
Importance of GS in Judicial Exams
GS paper is an integral part of the judicial services exam both for preliminary and mains. In preliminary, you get multiple-choice questions, and in mains, subjective questions are asked.
For mains, you must prepare preceding 2-year current issues in 200 words. Some topics can be the Citizenship Amendment Act, abrogation of article 370, Paris Convention, Green Revolution, conflict with China, COVID, Olympics 2020, world economy, etc.
Studying GS regularly can remove your fear of covering it. So read, study, and revise consistently.
WritingLaw » How To Be Successful In Law »