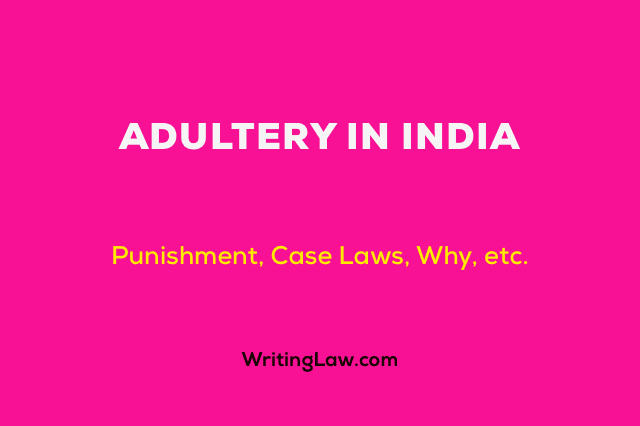 Adultery is an offence in section 497 of the Indian Penal Code. It is an offence committed against the husband because a wife can't be punished for the offence of adultery under this section.
What Amounts to Adultery
1. If any person performs sexual intercourse with a female.
2. And that female is a wife of another man, or he believes her to be the wife of another man.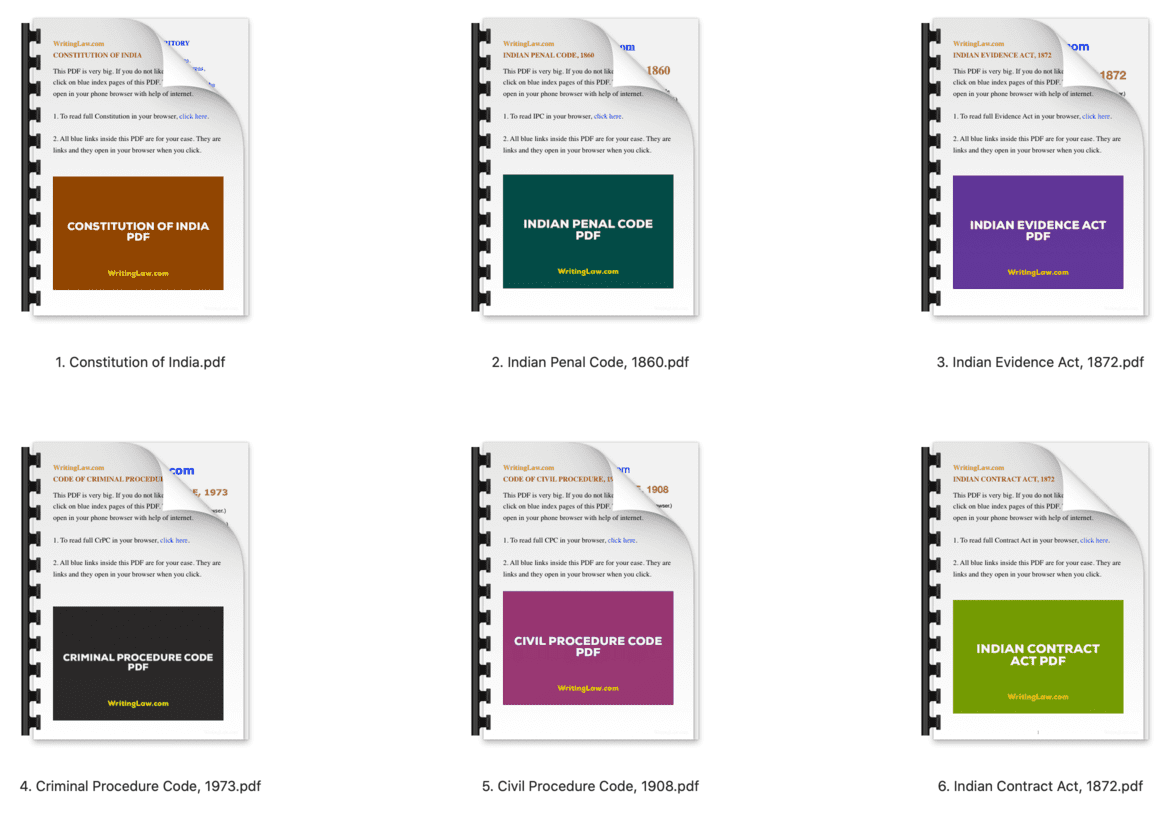 3. He performs sexual intercourse without the consent or assistance of her husband.
4. The sexual intercourse must not be rape; that is, the wife's consent should be present. It should be voluntary sexual intercourse.
5. Such a person is an offender for the offence of adultery under section 497 of the Indian Penal Code.
Punishment for Adultery
Any person who commits the offence of adultery shall be punished for imprisonment up to five years or fine or with both. The offence is non-cognizable and bailable. It is a compoundable offence.
Case Laws of Adultery
Yusuf Abdul Aziz vs. state of Bombay, 1954
The question before the Supreme Court was that why can't a woman be punished for the offence as an abettor. It was contended that by not punishing a woman, this provision becomes discriminatory and violates article 14 and article 15 of the constitution, where a man is punished but not a woman.
The court held that special laws can be made for women and children, as per article 15(3) of the constitution. The woman cannot be punished even as an abettor. And therefore, it is not violative of article 14 and 15, respectively.
Present Law of Adultery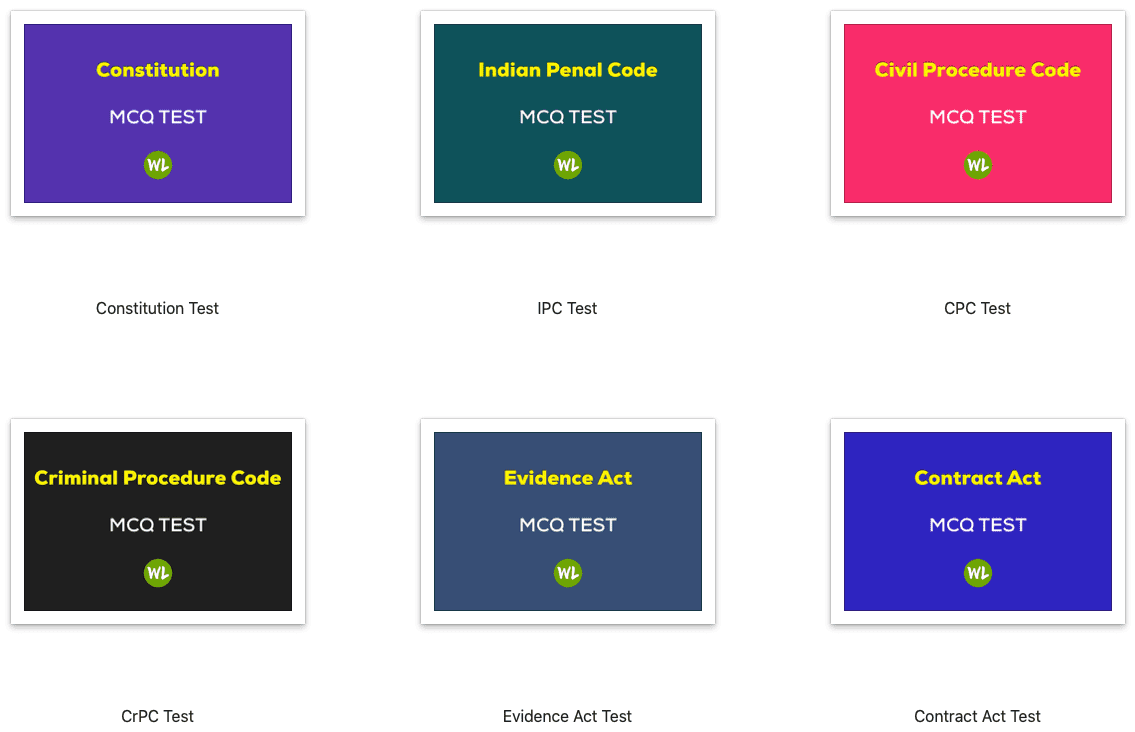 In the year 2018, in Joseph Shine vs. Union of India, the Supreme Court struck down the law of adultery, declaring it as unconstitutional and gender-biased. And it also struck down section 198 of the Criminal Procedure Code, which provides for the procedure to file a complaint of adultery.
In the era of constitutionalism, such a law can't be in existence. It was said that the sexual orientation of an individual is his or her personal choice. It cannot be penalized.
The institution of marriage grows with faith and companionship. It is the duty of both husband and wife to remain loyal towards this union called marriage. But if it is broken by any means, it can't be said to be a crime. The person who thinks his trust is broken can move for the divorce or can allege to be a victim of mental cruelty.
Why the Law of Adultery Was Scrapped
Supreme Court is the apex institution of the justice delivery system. There must be strong reasons in support of scrapping the law of adultery in the Indian Penal Code. Section 497 of IPC is no more an offence.
The reasons in support are:
1. In the law of adultery, a phrase is used "without the consent or connivance of the husband." This phrase implies that the husband dominates over woman. It would be the decision of her husband that with whom she may perform sexual intercourse. It denotes as if the husband is having right over his wife's mind and body. If the husband has given his consent, then the other person performing sexual intercourse with his wife is not guilty of adultery.
2. The law of adultery does not give rights to the other wife, whose husband has done the act of adultery. She can't prosecute her husband under section 497 of the Indian Penal Code. This section only enables an aggrieved husband to make the other man culprit. Section 497 is silent on the part of the other man's wife.
3. Section 497 is a gender-biased law. It restricts a female's sexual sovereignty but not of a man.
4. Right to life under article 21 of the Indian Constitution also includes one's own way of living until it harms any other person's life. Sexual orientation is one's own individual choice, and it can't be treated as a crime.
5. Any provision or law which strikes or attacks the dignity of a woman can't be ignored. It has to get struck down. "The Husband is not the master of the wife."
Adultery as of now in India
So, the Indian Penal Code no more contains a provision or law of adultery. A woman is no more a property of her husband. The union of marriage is a bond of soul and togetherness. If one dominates over other, there can never be equality in a relationship.
The aggrieved party may always take the path of personal laws for relief. They may institute a suit for divorce or cruelty or any other appropriate provision.
Section 497 of the Indian Penal Code has become history and has set out a precedent that discriminatory laws have no place in a democratic country like India.
Your thoughts?
WritingLaw » Law Notes » Punishment, Case Laws, and Why Adultery Was Scrapped in India

WritingLaw's Telegram and Excellent Instagram