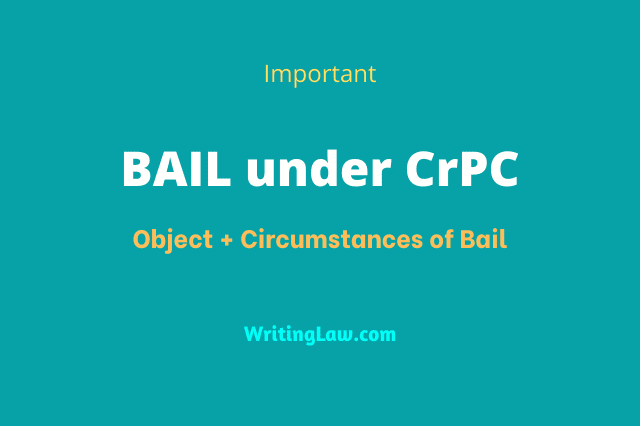 The provisions of bail are mentioned in chapter XXXIII of the Criminal Procedure Code from sections 436 to 450. The word 'Bail' has not been defined in the code. Law Lexion defines bail as the security for the appearance of the accused person on which he is released pending trial or investigation.
Object of Bail
According to 'Black's Law Dictionary' the object of bail is to procure the release of a person from legal custody by undertaking that he shall appear at the time and place designated and submit himself to the jurisdiction and judgement of the court.
In 'Moti Ram vs State of MP', the court held that there is no definition of bail in the code, although the terms bailable offence and non-bailable offence have been defined.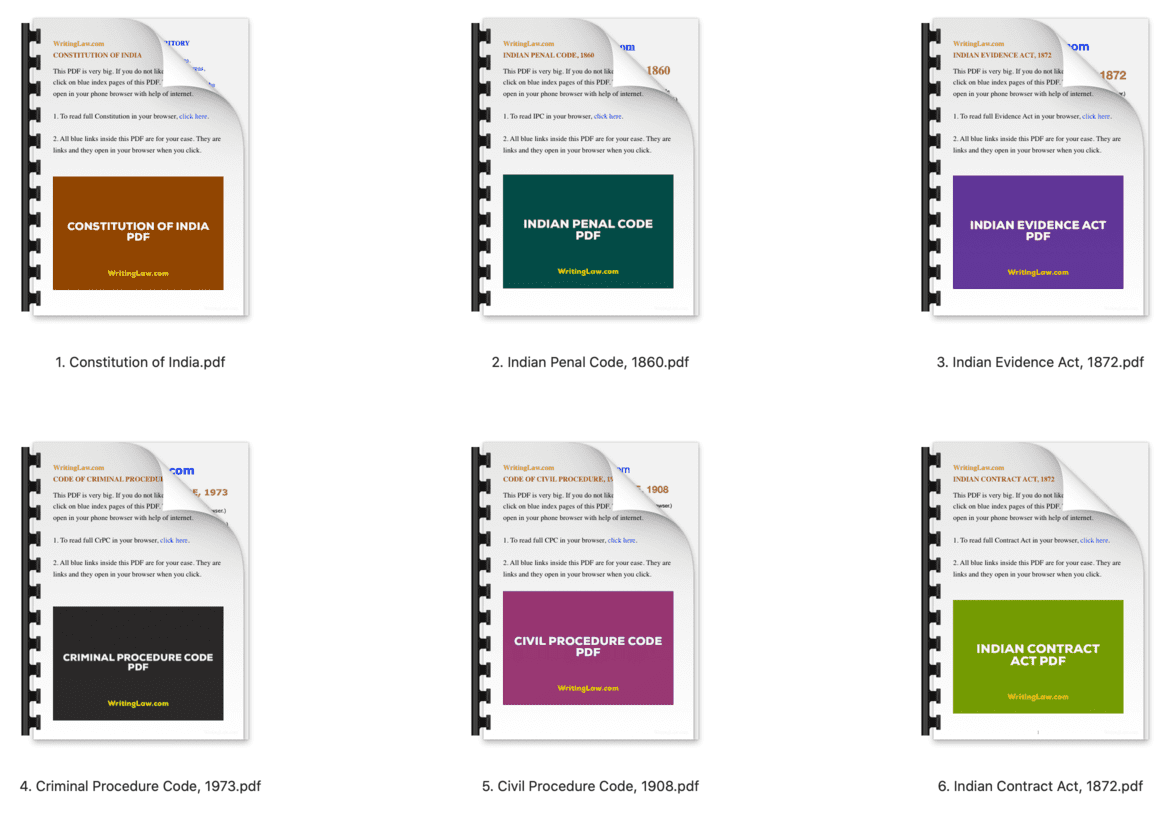 The code classifies offence as bailable and non-bailable offence. Both the terms have been defined in section 2(a) of the code. Serious offences which are punishable with imprisonment of three years or more are considered non-bailable offences. In contrast, less serious crimes punishable with imprisonment of less than three years are considered bailable offences.
Circumstances of Bail
Here are six conditions of bail in the Criminal Procedure Code.
1. Bail in case of bailable offence – Section 436
Bail in bailable cases is a matter of right. Section 436 of CrPC deals with bail in bailable cases. This section empowers the court as well as the police to grant bail. Any accused arrested for committing a bailable offence and is willing to provide bail must be released with or without sureties. Provided where such person is indigent and is unable to provide surety, such person shall be discharged executing a bond without sureties.
2. Bail in case of non-bailable offence – Section 437
Bail in non-bailable cases is a privilege. Bail under section 437 of CrPC is granted at the court's discretion. A person shall not be released on bail if:
(i) the person is guilty of an offence punishable with death or imprisonment of life;
(ii) the offence is a cognisable offence;
(iii) the person has been previously convicted of an offence punishable with death or imprisonment of life;
(iv) the person has been convicted twice or more in the past for a cognisable offence punishable with imprisonment for three years or more but not less than seven years.
3. Anticipatory bail – Section 438
It is the pre-arrest bail. Any person who apprehends his/her arrest regarding a non-bailable offence can apply for anticipatory bail. Anticipatory bail has not been defined anywhere in the code.
In 'Balchand Jain vs State of MP', the Supreme Court specified anticipatory bail as bail in anticipation of arrest.
In 'Siddharam Satlingappa Mhetre vs State of Maharastra', the Supreme Court emphasised that anticipatory bail is a device to secure the individual's liberty and neither a passport for the commission of crime nor a shield against any kinds of accusations likely or unlikely.
4. Bail in default: Bail granted by default due to non-completion of investigation – Section 167(2)
When the investigation is not completed within 24 hours, the judicial magistrate is empowered to authorise the custody of the accused under section 167 of the code.
A person who is detained for committing an offence and is undergoing investigation are eligible for bail;
(i) After 90 days when investigation relates to an offence punishable with death or imprisonment for not less than ten years
(ii) After 60 days, if the investigation is related to any other offence
If the investigating authority fails to file a charge sheet.
5. Interim bail
The bail granted to a person when the main bail application is yet to be disposed of and may consume a longer time to decide. It was recently granted to comedian Munawar Faruqui as the procedure laid down under law for arrest was not followed.
6. Bail after conviction – Section 389
A convicted person can get bail from the appellate court after filing the criminal appeal under section 389(1) and (2) of CrPC.
---
ABOUT THE AUTHOR
This article is written by Nupur. She recently completed LLB from Dehradun. She is creative and loves reading.
WritingLaw » Law Notes » Bail under Criminal Procedure Code

WritingLaw's Telegram and Excellent Instagram