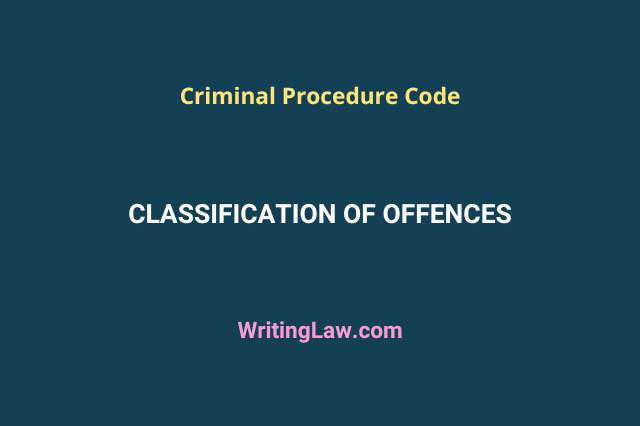 It is essential to categorise offences into different kinds to provide proportionate punishment to the convicted person. The Code of Criminal Procedure, 1973 provides various types of offences depending on the gravity of the act. In this CrPC law note, we will discuss the different classifications of offences.
Classification of Offences
According to the Code of Criminal Procedure, the offences can be classified into the following categories:
Let us discuss these categories of offences one by one.
Bailable and Non-Bailable Offences
Bailable Offence
Non-Bailable Offence
Cognizable and Non-Cognizable Offences
Cognizable Offence
Non-Cognizable Offence
Compoundable and Non-Compoundable Offences
Compoundable Offence
Non-Compoundable Offence
Read Next: Powers of Indian Police to Investigate as Per CrPC